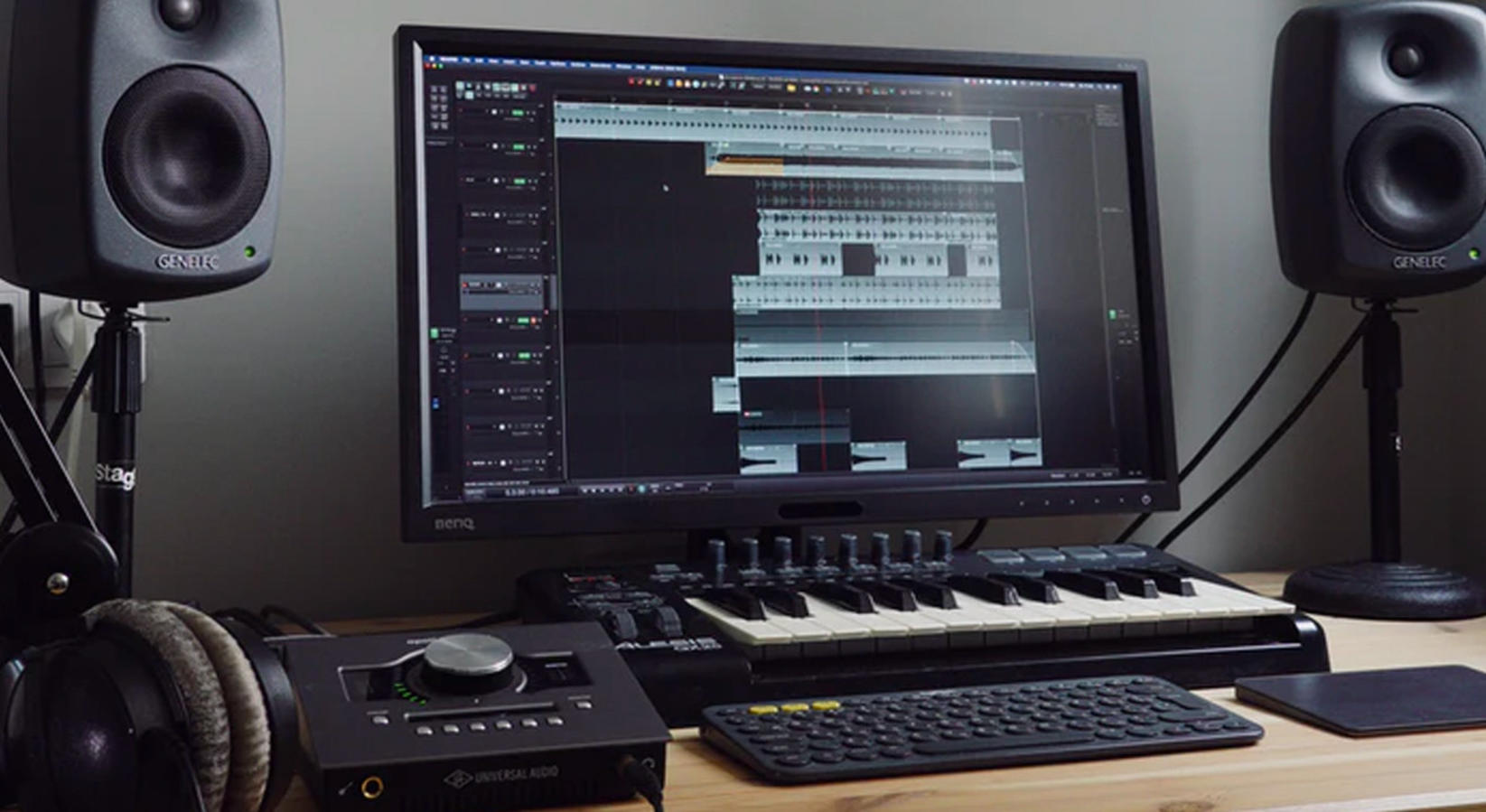 Events
Audio Optimization For Zoom.us
Hey there! So you're ready to run your event on Zoom. Fantastic. Let's get started!
Here's a quick guide on how to set up your mics, mixers, or audio interfaces with Zoom. It also details out the options you have on Zoom that will help you get the best audio output.
To use a special audio input like an external mic or audio interface, you will need to use your computer to join the Zoom call. Adding devices to your phone will be difficult and unreliable. Here's a pictorial representation of how you can connect various audio devices to enable optimum audio quality on zoom.
You will also need a device that is USB compatible:
If your mixer or microphone is USB, great, you can plug it in straight.
If your mixer or mic has only quarter inch or XLR cable output, then you can plug that into an USB audio interface and then connect it to your computer.
Of course, if you are plugging in an instrument, you will again need to go via a USB audio interface.
Connecting The Device To Your Computer
You need to ensure that your computer is able to recognise your device, and it shows up in the list of inputs. For Macs, this list of inputs can be found in System Preferences -> Sound. Here's an example, where you can see a USB mic connected.
On Windows, you will have to go to Settings -> Sound. In this example, you can see a Yamaha MODX connected.
If the device shows up in your computer settings like above, you should easily be able to select it as an input in your Zoom desktop client. On the bottom left, you will find a microphone icon, where you can pick any audio input as the input for Zoom.
As you can see above, the USB mic shows up as an input. Similarly, a USB mixer will also show up here. The same options can also be found in Zoom's preferences. Here, you can see a Studio 24c mixer as an input option for Zoom. Same has been set as output as well.
As a video conferencing software, Zoom does some audio processing to ensure voices are clear. But this doesn't necessarily work well for music. Zoom also offers a way for us to turn off these options, and that is what we'll be doing in this section.
Turn off "Auto adjust microphone volume"
On the Zoom desktop app, navigate to Audio settings and then spot the option below the "Microphone – Input Level" – Automatically adjust microphone volume. By default, this option will be checked, please ensure you uncheck it so that you do not allow zoom to control the input audio volume from multiple participants. Thus, allowing your repetitive vocal or instrument sounds to be heard without it being distorted and compressed.
On the Zoom desktop app, navigate to 'Preferences' and then select 'Audio'. One there, take a look at the last option - "Enable stereo". Ensure this is checked, to confirm that you are transmitting stereo sound to the people in your digital event.
If you would like to remove Zoom's audio processing, click on 'Advanced' on the previous screen, and you will be shown the following screen. Here, refer to the first checkbox, 'Show in-meeting option to "Enable Original Sound" from microphone.'
By enabling this, Zoom turns off audio enhancements such as echo cancellation and noise suppression. You get this icon and message on the top left of your Zoom window, which says "Turn off/on Original Sound". We recommend you keep this turned on.
On the same screen as above, you can set noise reduction to disabled for both persistent and intermittent background noise. However, leave Echo Cancellation on Auto. Don't touch this if you're not sure of what you are doing.
Important Points To Keep In Mind
Zoom allows you to optimize audio with the above mentioned controls only on your desktop app, thus ensure as a performer you're always using your Laptop
The Internet is the primary requirement and an important factor during a zoom session. A LAN connection is preferred over wifi
Your device (laptop/iPad/phone) must be fully charged or plugged in port during the session. This is because the connection of multiple audio devices drains your battery rather quickly
Close unused apps or browser tabs when you're delivering a music performance on Zoom, this will free up your computer's processing power
Due to the variety of audio input hardware that exists, the same settings will not work for all cases. You may find that turning on some of Zoom's processing makes your sound quality better. You may also find that tweaking specific settings on your hardware devices improves your output.
So feel free to experiment. And if you have found something that works for you or have further questions on this, join our Slack community and let us know there! There are close to a hundred creators just like you to help you out.
Subscribe to receive our newsletter!
Find the best experiences happening out there in your city or enjoy handpicked content while sitting comfortably at home. Paytm Insider is your go-to place to figure out what to do today!