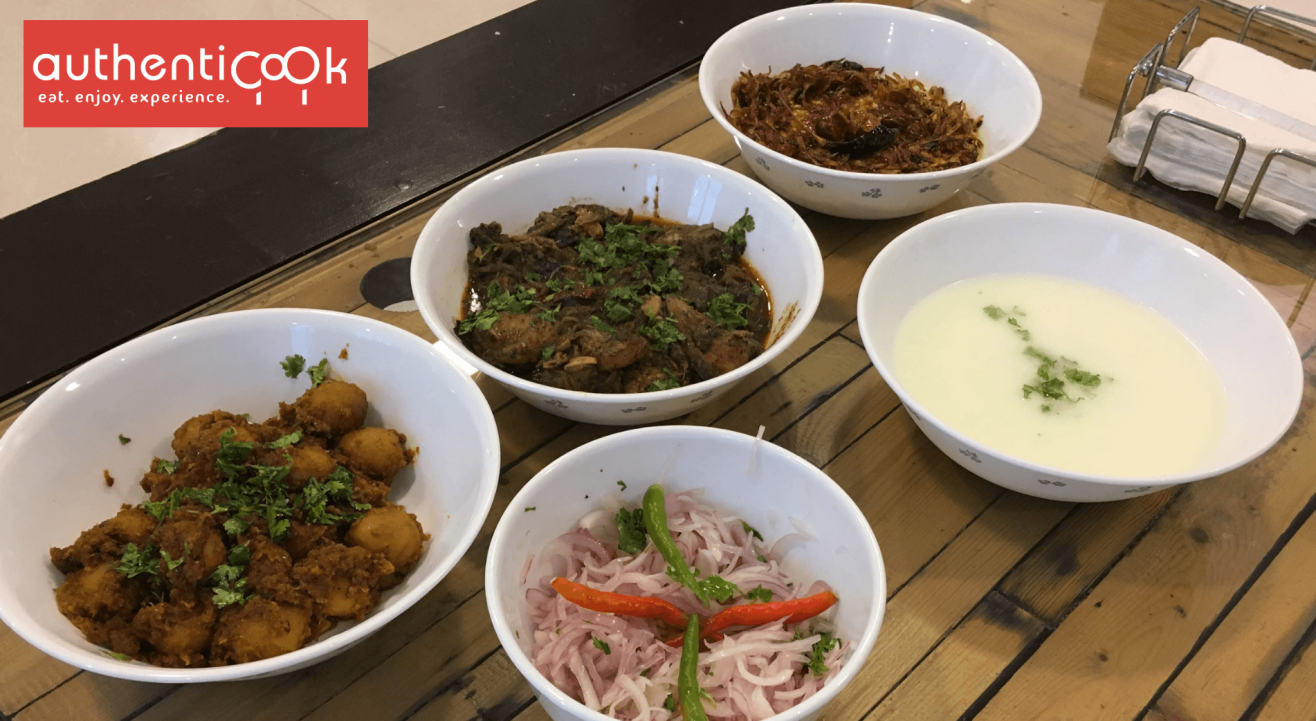 Themed Lunch
Authenticook Presents Lucknow Food in Mumbai
October 2 | October 6 | October 7 | 1PM
About
Based in one of the popular suburbs in the western part of Mumbai, Malad, Authenticook home chef Rishika invites you to her home to relish the true flavours of Awadhi cuisine.

Her family hails from Lucknow and she intends to showcase the rich and royal cuisine of the place. You will get to relish the soft and tender kebabs made by following age-old recipes. Although Rishika and her husband have stayed in the USA for many years, they still remain true to their native and regional flavours.
WELCOME DRINK
SEASONAL DRINK
A fruit based seasonal drink

APPETIZERS
ALOO TIKKI
Soft inside and crunchy outside. These small rounds of mash potatoes will simply melt in your mouth

MOONG DAAL GOLI
Lentil based medallions fried to perfection

FIRST COURSE
KEBAB PARANTHA
An Indian flatbread fried with a stuffing of minced kebabs

SECOND COURSE
CHICKEN DO PYAAZA
Chicken preparation made with onions cooked two ways

KEEMA MATAR
Minced meat slow cooked in spices and green peas

CHICKEN DUM BIRYANI AND LAHSUN RAITA
The Lucknowi biryani cooked on dum and opened right in front of you

ROTI
Indian wheat based flatbread

ACCOMPANIMENTS
UDAD DAL
A plain dal to lighten and balance the meal

DAAL KACHORI
A famous Lucknowi street food made with fried dough stuffed with lentils

LEMON WEDGES AND SLICED ONIONS
CORIANDER CHUTNEY

DESSERT
SHAHI TUKDA
A rich and creamy dessert made with fried bread dipped in reduced thick milk and topped with nuts.