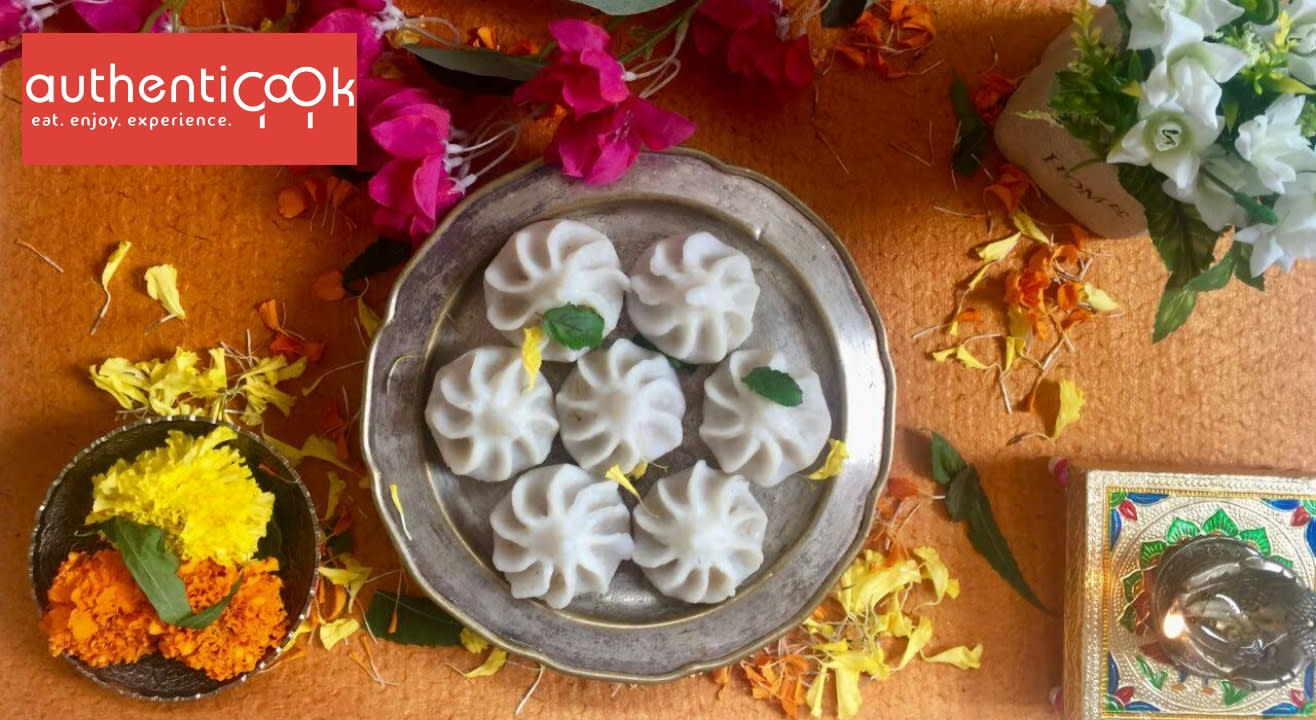 Learn
Authenticook Presents Modak Cooking Class in Mumbai
July 28 | August 4 | August 11 | 2PM
About
Modak is an Indian sweet popular in many parts of India. It is the favourite sweet of the Hindu deity, Lord Ganesha. During Ganesh Chaturthi, the Prayers always concludes with an offering of 21 Modaks to Ganesha as Prasadam.
There is something irresistible about Modaks (sweet dumplings), the soft, pretty pleated rice flour wraps with a filling of jaggery and coconut. The most important part in the process is 'pleating the modaks'. Home-chef Anita has mastered the art of shaping and pleating/ crafting the modaks for an awesome aesthetic look.
So, if you are also one of those big fans of this mouth-watering sweet dish, here is your chance to learn some from scratch.
This entire experience is for women only.