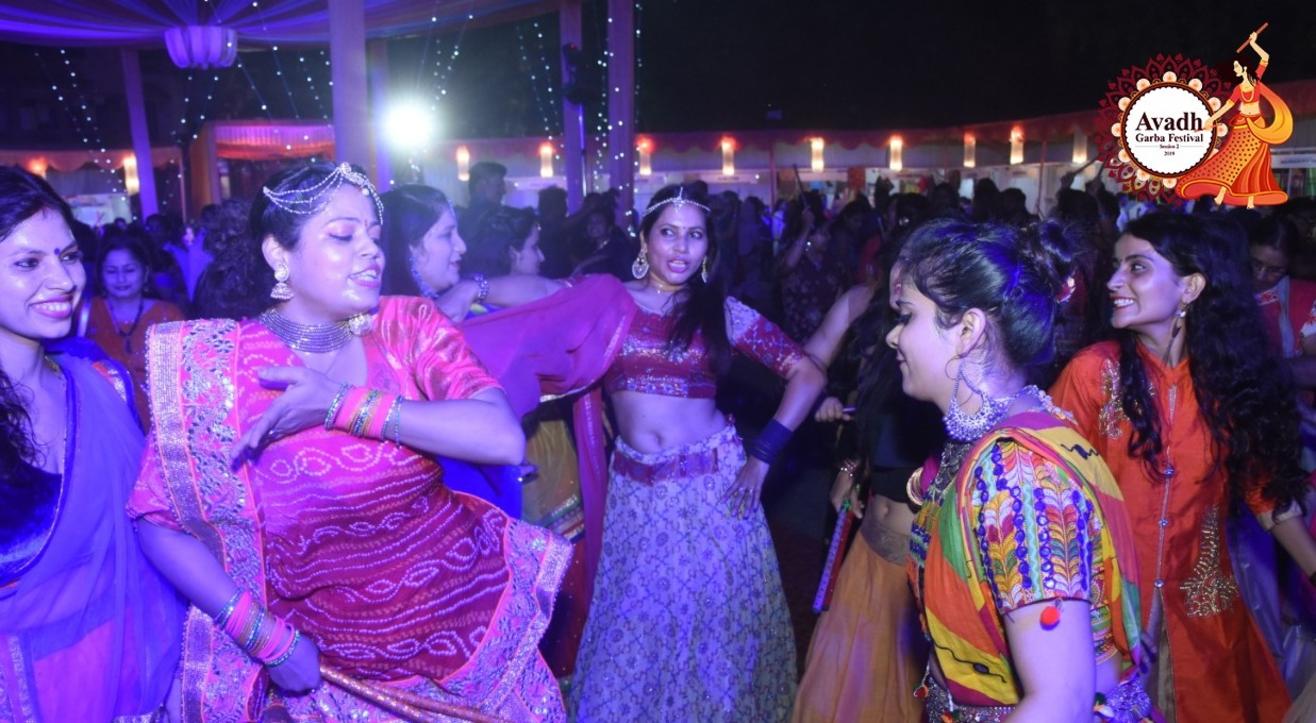 Navratri 2019
Avadh Garba Festival (Danceforcause)
About
Once again, it's that time of the year when night turns into day and the city
reverberates to the beat of countless drums. The normally deserted streets will
be dotted with midnight children spruced up in their designer ethnicity,
speeding from one pandal to another to twirl and swirl to the tune of drum
beats
.
After all, it is "Navratri" as the city knows it. Come Navratri and there's just one
feeling all over. A feeling of joy and happiness. A time for dance,
music and devotion. This is the most awaited festival by people from all
walks of life. A festival when the young hearts throb with excitement and
energy and the older generation is full of devotion.
The 2 Days of fun and frolic attracts the people of all age group.
Everyy ear the fund generated from this event is allocated to various local
affiliated NGOs according to their project requirements for the benefit of
economically poor and other vulnerable groups – differently abled, children and senior citizens.
The dedicated work of the Board members, staff
and youth volunteers; and the support of individual donors and corporate, makes
the event a grand success and talk of the town every year.
The most awaited Garba show in Lucknow coming this year with much more joy, glamour, food and dance. So those who are not yet prepared, get yourself ready to enjoy 4 hours of Non-Stop Music, food and fun.
What started as a Garba and Dandiya festival in 2018 with more than 4000 attendees
in two days, we hope that this year we have more families, youth and kids to
enjoy the event. Explore the authenticity of Gujarat with its food and theme-based
decor.
this time we are lineup with 5+ artist and band enjoy this festive with authentic garba,
music and food with one of the best theme based on Gujrat ..... hurry up book
your tickets today
Bollywood has superhit songs adapted in Raas Garba themes with page3 celebs. The event
witnesses over thousands to celebrate the 2-day carnival.
Buy 2 or more tickets and get a 30% off upto Rs. 750. Use code NAVRATRI30