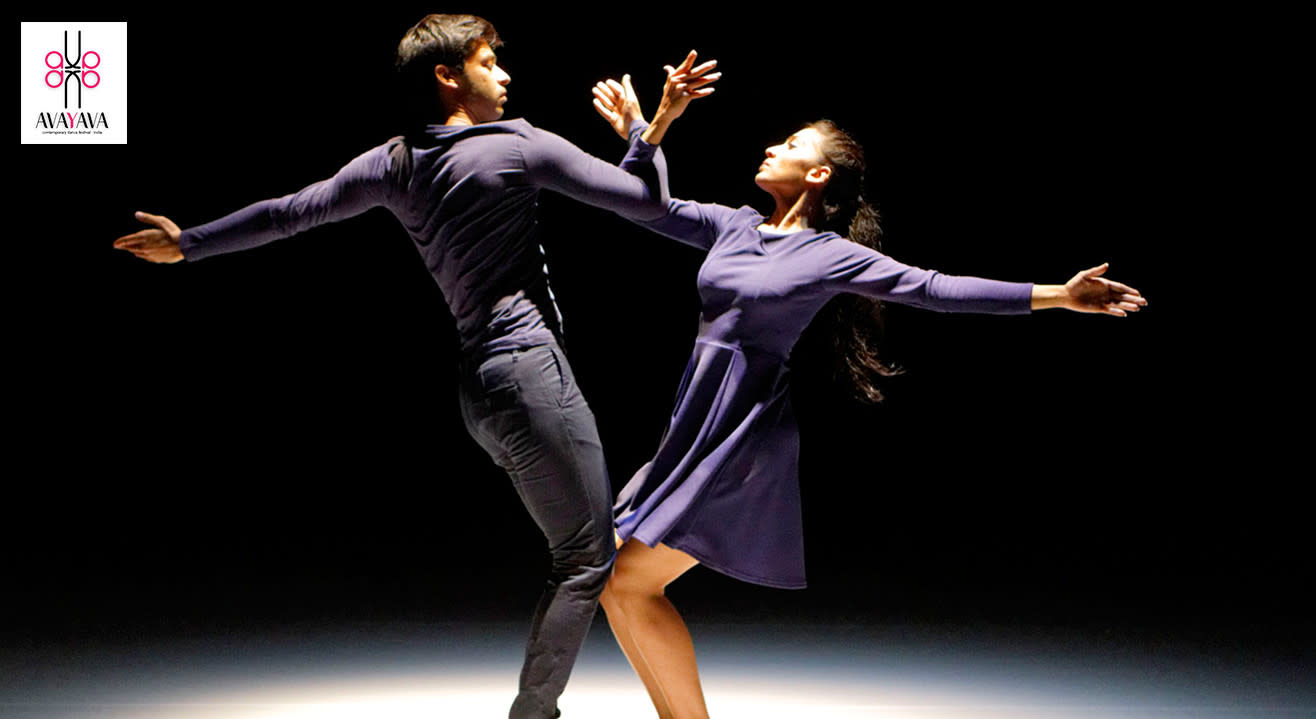 Dance
AVAYAVA - Contemporary Dance Festival 2017
Shakuntala Jagannath Shetty Auditorium, Pune
About
AVAYAVA is a contemporary dance festival that was started in 2012 by Swapnil Dagliya (Artistic Director & Founder) along with SPACE (Swapnil's Performing Arts & Contemporary Ensemble). The festival collaborates with different venues and cultural organisations across the city of Pune. Presenting international workshops - that include new and upcoming trends in contemporary dance, films that represent the change in perception of contemporary dance globally and performances that are groundbreaking and cutting edge.
Every year, the festival pushes the limits of artistry, physicality and creativity presenting artists that India has never seen before. It is the only artist run, not for profit contemporary dance festival in India with limited to no outside funding.
Performances
1. YAMA, 50 minutes Choreography: Laura ArendDancers: Laboration Art Company (LAC)YAMA is a Sanskrit word meaning the control of self, austerity, restraint, moral duty. It's also the first limb in integral yoga. This work is inspired by the Buddhist philosophy behind Yoga practice and by choreographer Laura Arend's travels to the heart of India. YAMA is a unique combination of contemporary dance with movements drawn from the ancient practice of yoga.
2. Out of Bounds, 35 minutesChoreography: Revanta Sarabhai | Dancers: Revanta Sarabhai & Pooja PurohitRevanta Sarabhai and Pooja Purohit pose the question: what happens when you dissect Bharatanatyam to its core? The two dancers look for a new narrative, while their bodies still carry traces of the past. We see, in three chapters, a man and a woman transform the pure form of their dance to a story about relationships.
3. Moment, 10 minutesChoreography: Satomi Itohara | Dancer: Satomi ItoharaMoment talks about the concept of memory and time in life. An unusual creation, it lets the audience draw inference from the music and movement patterns. Although ballet-based, Satomi utilises the floor often and implements various qualities throughout the piece. With this piece, she wants to be vulnerable on stage and express her innermost feelings.
Venue
Shakuntala Jagannath Shetty Auditorium, Pune
C/O Kalmadi Shamrao High School, 36, Pandurang Colony, Erandwane, Pune, Maharashtra, India