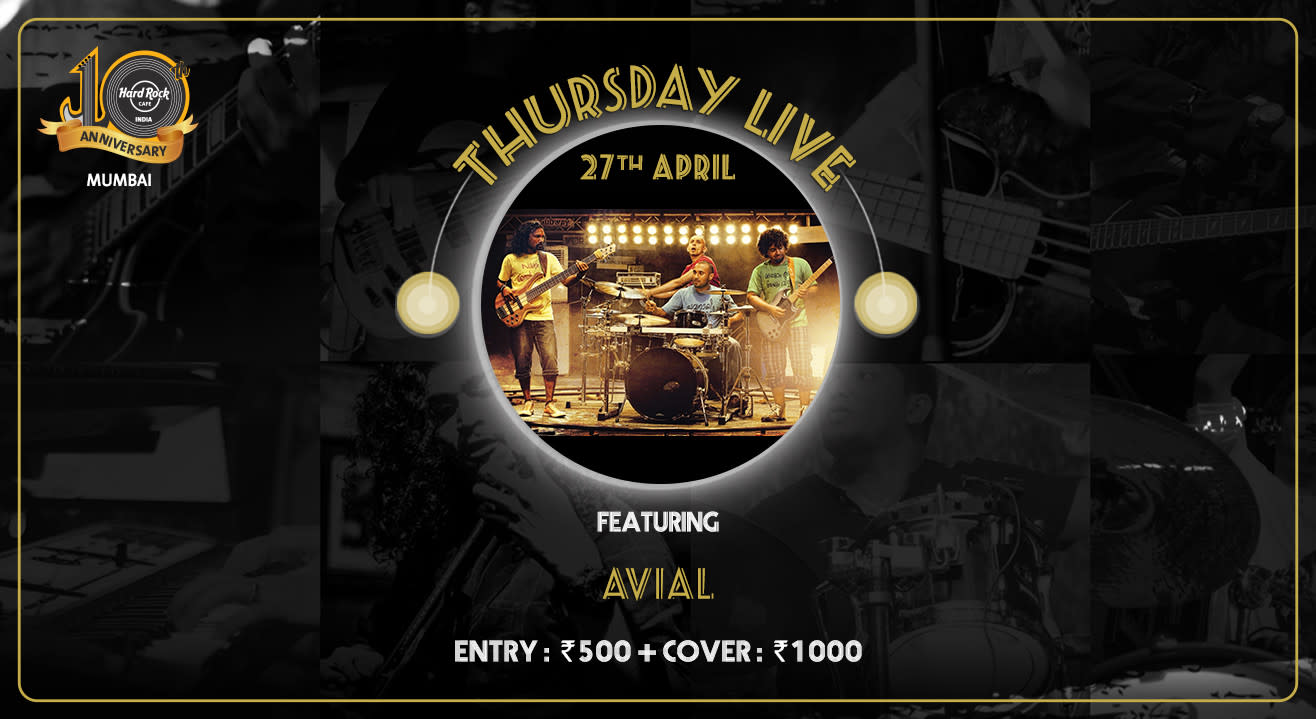 Music
Avial - Thursday Live!
Hard Rock Cafe, Worli, Mumbai
500 (Entry) + Rs. 1000 (Cover)
About
Get ready to turn your Thursdays around with good music and good food at Hard Rock Café's Thursday Live! It's time for some Alternative Malayalam Rock (yes, it's a thing, just ask any malayalee!) with Avial bringing their mash-up of poetry and rock.
Avial
With elements of Indie Rock and Folk Music underlying an electronic feel, Avial's music has overcome language barriers not only in India but is also drawing fans across the sub-continent and the globe. It has an increasing fan following, with a revolutionary approach in today's contemporary music scene in India.
Venue
Hard Rock Cafe, Worli, Mumbai
Wadia International Center (Bombay Dyeing), Pandhurang Budhkar Marg Worli Mumbai - 400025, India