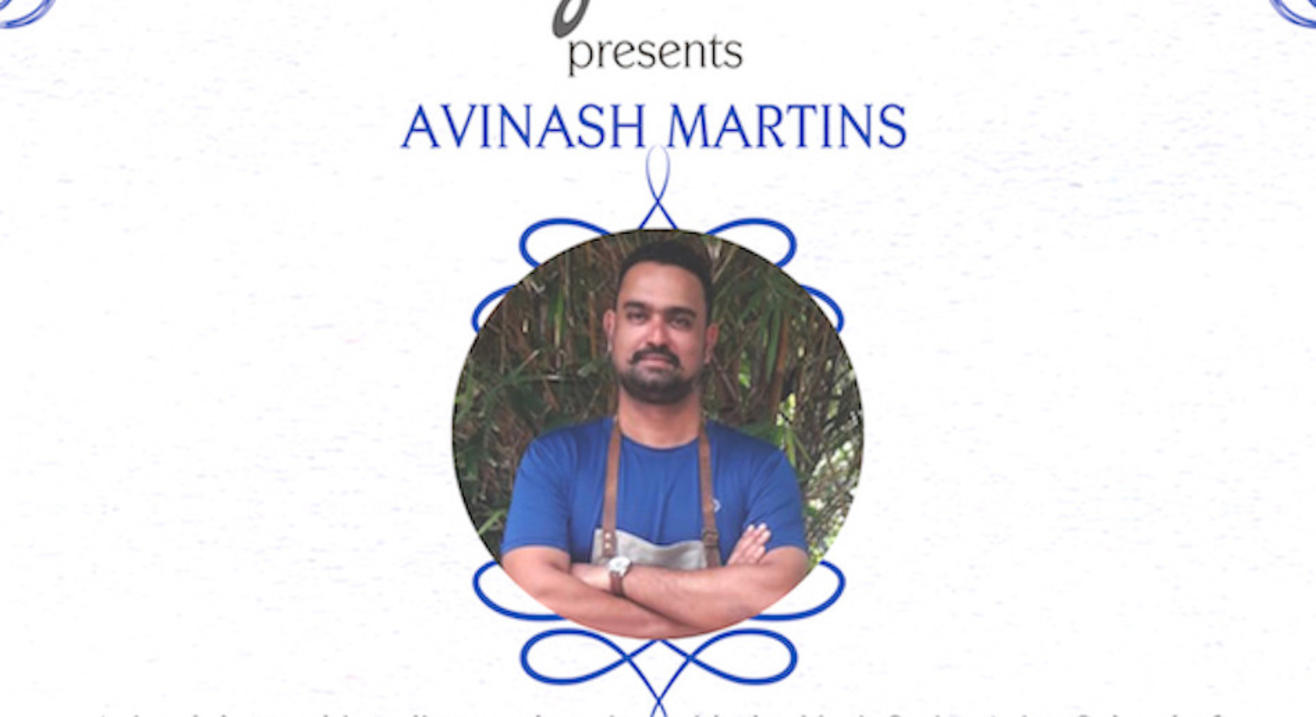 Experiences
Avinash Martins of Cavatina Cuchina Goa cooks in Mumbai
About
Tara Deshpande Culinary Studio Presents An Evening with Avinash Martins
Avinash began his culinary education with the Merit Swiss Asian School of Hotel Management in Ooty. He graduated from the Oberoi Centre for Learning & Development. He was instrumental in starting restaurants like the ThreeSixty at the Oberoi New Delhi, Travertino and Prego. He travelled abroad extensively, where he worked and trained under Michelin Star Chef Georges Blanc in Lyon France, Chef Gary Danko in Hawaii and Chef Thomas Keller in the Napa Valley California. He owns Goa Cavatina, Aura & Cavatina by the Bay.
Goan Tapas Menu by Avinash Martins Goa-spacho
Chilled Tomato Hog plum infusion. Pickled vegetables
Spanakopita
Amaranthus. Cashews
Salmon Crudo. Mangosteen Gastrique
Kokum. Avocado. Atlantic Salmon
Tortilla Espagnol
Baked Spanish Omelette. Goan Chorizo
Jamon et Higos
Iberico Ham. Poona figs. Balsamico. Goan Poie
Cavalinha e Maionese Hay-smoked Mackerel. Aioli. Toddy Bread
Almejas e Salsa Verde
Little Clams in Salsa
Seafood Valencia Paella
Bomba rice. Spanish Saffron. Cuttlefish. Prawns. Calamari
Sangria Fruit. Lemon Verbena Cream
Crema Candolim
*This small plates menu has imported pork, cooked and raw seafood (crudo) and in-house mayonnaise. If you have a compromised immunity please check with your doctor.