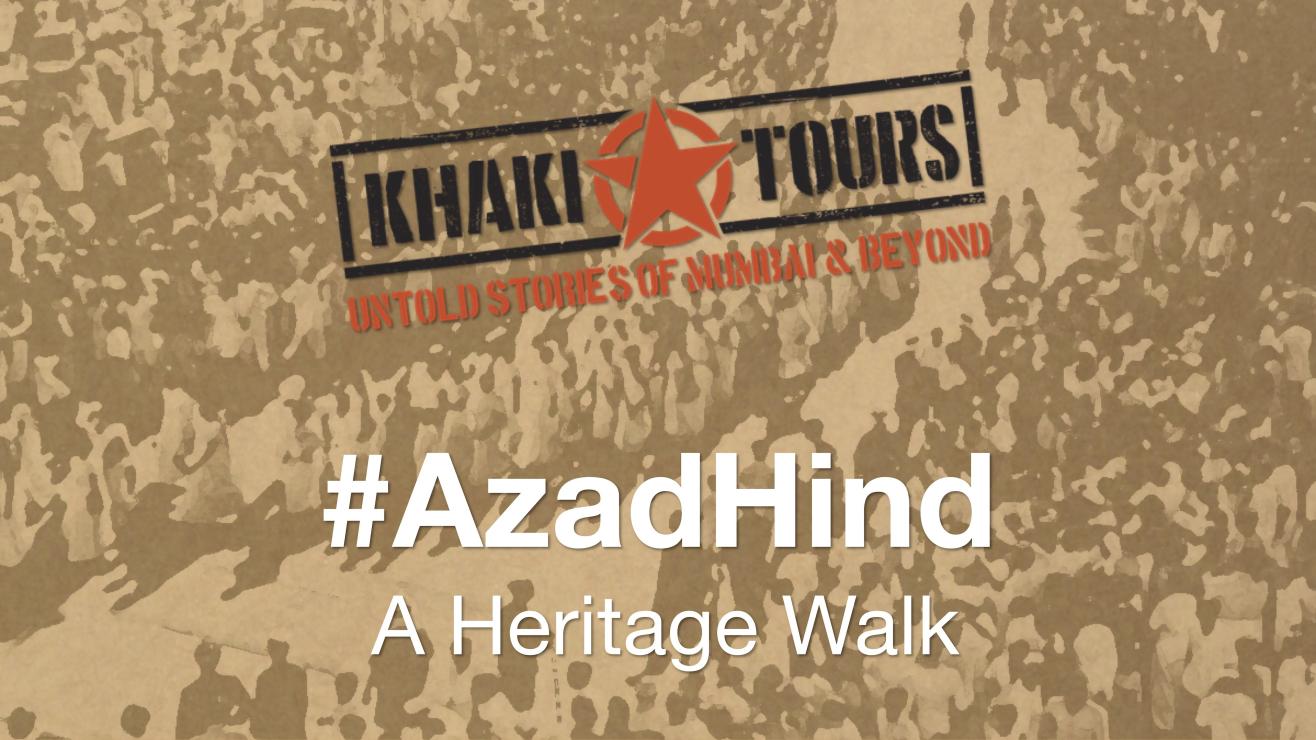 Sheth Gokuldas Tejpal Auditorium
Invite your friends
and enjoy a shared experience
Invite your friends
and enjoy a shared experience
About the Event
#AzadHind by Khaki Tours
Though the colonial city of Bombay was a symbol of British-Indian partnership with both sides contributing equally to the city's development, its connections with the freedom struggle began in 1857 itself during the First War of Independence. Soon after that, Dadabhai Naoroji formalised the latent discontent into an organisation, and later, Lokmanya Tilak took it forward by taking it public. WIth Mahatma Gandhi and his arch-nemesis Mohamad Ali Jinnah taking over the mantle after Tilak's death, the city became a hotbed of political activity related to the freedom movement. And at its epicentre was a little precinct stretching from Malabar Hill to Girgaon which witnessed many an important event in the freedom struggle. On our brand new #AzadHind heritage walk, we explore this precinct and tell stories of its connections with the Indian independence movement.
Date: 26th January 2020
Starting Time: 9.00 AM
Starting Point: Tejpal Auditorium, Grant Road
Duration: 1.5 Hours
Distance: 1 Km
Ticket Price: Rs 499/-
Highlights of the walk:
- Mumbai's first freedom fighters
- Birthplace of the Indian National Congress
- Revolution in August
- Underground radio stations
- Mahatma Gandhi's two houses
- Gandhiji-nnah
- Mumbai's Dandi march
- A minor satyagraha
- A major satyagraha
- The origins of the charkha
- And of course, the museum dedicated to the Mahatma
For more information, please call Khaki Tours (8828100111). Follow Khaki Tours on Facebook and Twitter.
Sheth Gokuldas Tejpal Auditorium
Tejpal Rd, Near August Kranti Maidan, Babulnath, Gowalia Tank, Tardeo, Mumbai, Maharashtra 400007
GET DIRECTIONS