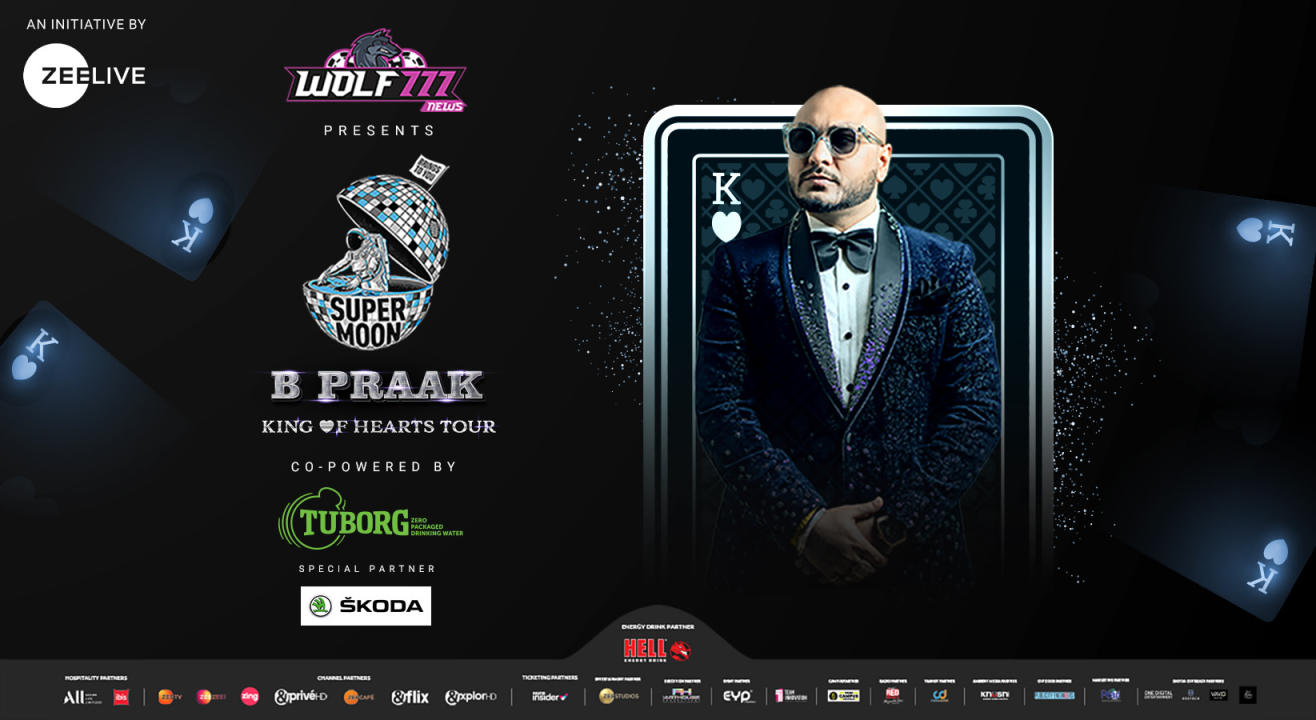 Make some noise!! The King of Hearts - B Praak, is on tour!
An epic night awaits you. Get your tickets for Supermoon ft. B Praak – King of Hearts Tour now!
Invite your friends
and enjoy a shared experience
A bucket list for all the B Praak fans out there…
B Praak is all set for an India tour, accompanied by a 30 piece live symphony orchestra!


The King of Hearts is sure to leave you swooning and swinging to the beat with spellbinding tunes and heartfelt ballads.
Check out the King of Hearts Tour dates here!
Bengaluru - 8th October, 2022
Gurgaon - 9th October, 2022
Lucknow - 14th October, 2022
Jaipur - 16th October, 2022
Goa - 29th October, 2022
Hyderabad - 30th October, 2022
Ahmedabad - 5th November, 2022
Kolkata - 6th November, 2022
Scroll down to get tickets to these shows!
B Praak is a Punjabi singer who took the world by storm with his super-hit debut song Mann Bharya. He's a music director, singer and producer who learned music for almost a decade from his father Virender Bachan. He has uplifted the Punjabi and Hindi music industry with his music. A dreamboat and award-winning producer, B Praak takes his inspiration from AR Rahman and Jazzy B.
One of India's royal artists and a crazy lover of watches, B Praak is a breath of fresh air.
Going to the concert? Here's a pre gig playlist!
Baarish Ki Jaaye
Teri Mitti
Backbone
Horn Blow
Filhaal
Do you know
Mann Bharya
Dholna
Ranjha
Get your tickets and get excited!
Time to take off your headphones and listen to the tunes you love, live.
Subscribe to receive our newsletter!
Find the best experiences happening out there in your city or enjoy handpicked content while sitting comfortably at home. Paytm Insider is your go-to place to figure out what to do today!