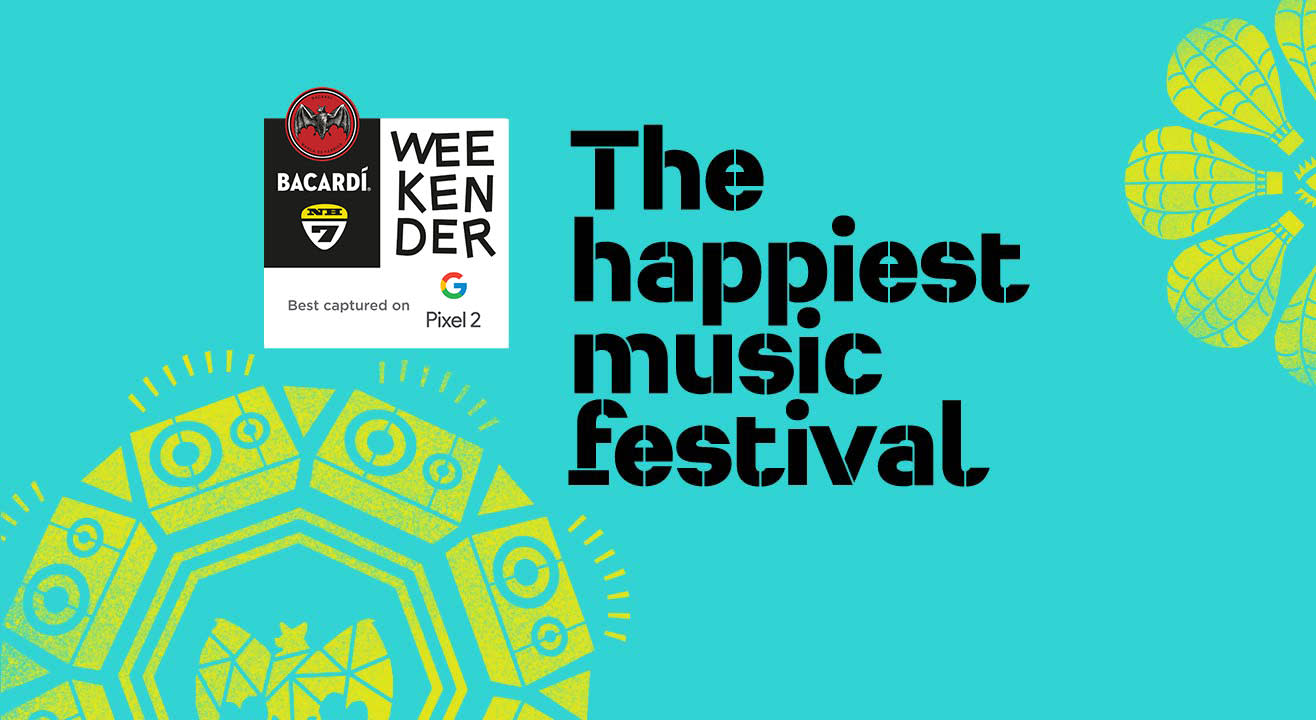 Bacardi NH7 Weekender 2017, Pune
Invite your friends
and enjoy a shared experience
Bacardi NH7 Weekender 2017, Pune
Invite your friends
and enjoy a shared experience
Invite your friends
and enjoy a shared experience
Book your shuttle here
In year eight, Bacardi NH7 Weekender, India's largest multi-genre music festival heads to the gorgeous hills of Meghayala on October 27-28 and back to the city it calls home, Pune on December 8-10.
Head to the happiest music festival to catch amazing live performances by artists from India and around the world, a buzzing bazaar that'll bring you local finds and foods, inspiring (and Instagram-worthy) art installations, and more of that an unmistakable vibe! One great weekend, a lifetime of memories.
Reserve your parking spot at the Happiest Music Festival HERE!
Get your parking upto 30% cheaper when booking online!
Tickets also available at:
Mumbai
Bonobo, Bandra
Monkey Bar, Bandra
Raasta, Khar
Summer Hose Café, Todi Mills

Pune
Effingut Brewerkz, Baner
Malaka Spice, Baner
Marrakesh, Camp
Marrakesh, Chinchwad
Marrakesh, FC Road
Marrakesh, Kalyani Nagar
Noodle Canteen, Kalyani Nagar
Effingut Brewerkz, Kharadi
Effingut Brewerkz, Koregaon Park
Malaka Spice, Koregaon Park
Unwind, Mundhwa
Largos Pizzeria, Salunkhe Vihar
Where Else Cafe, Salunkhe Vihar
Largos Pizzeria, Viman Nagar
Malaka Spice, Viman Nagar
Marrakesh, Viman Nagar
Where Else Cafe, Viman Nagar
Largos Pizzeria, Wakad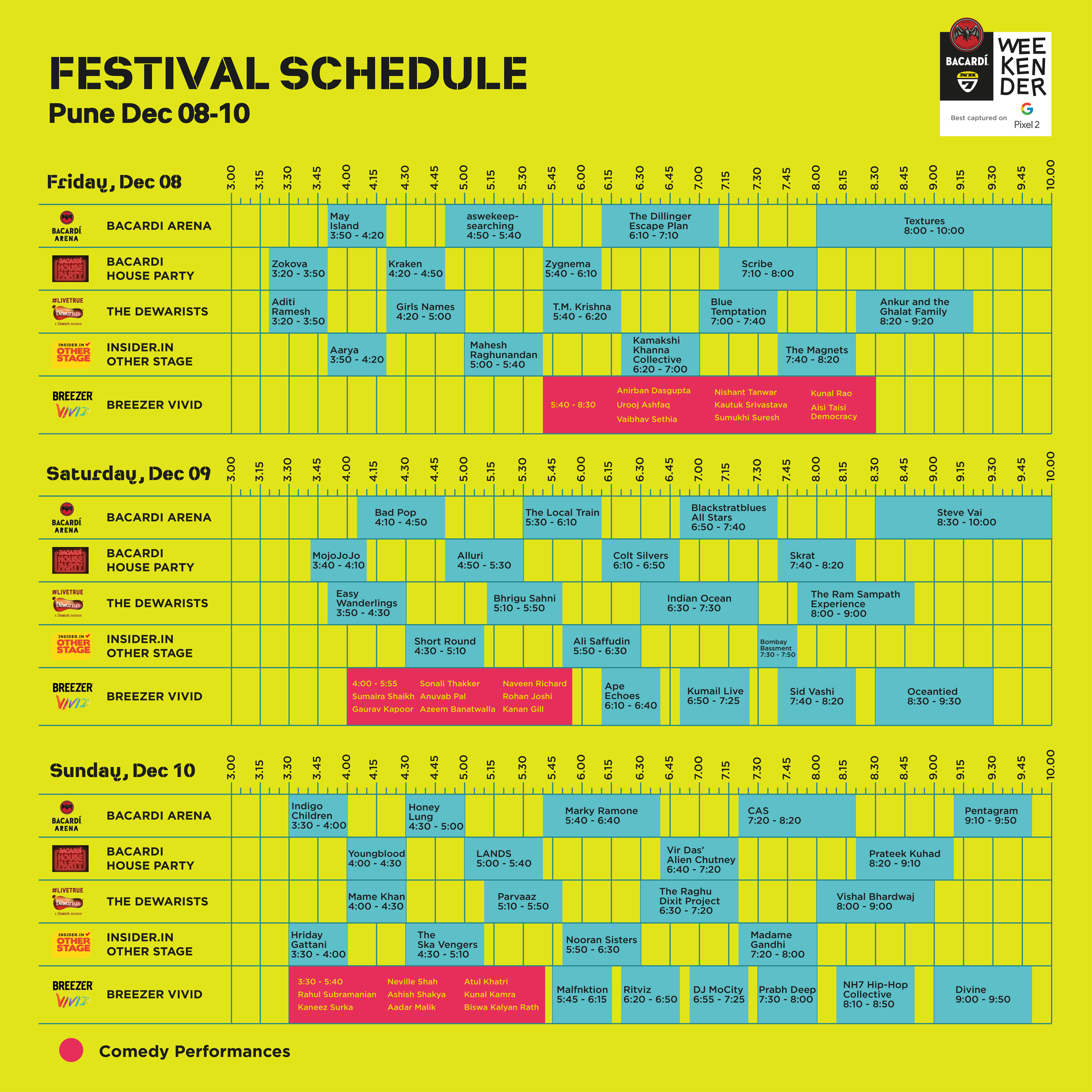 To download the full schedule, click here
Mahalakshmi Lawns
Nagar Road, Near Kharadi Bypass, Opp Lohagaon-Wagholi, Octroi Naka, Pune, Maharashtra 411047
GET DIRECTIONS
Bacardi NH7 Weekender 2017, Pune
Invite your friends
and enjoy a shared experience