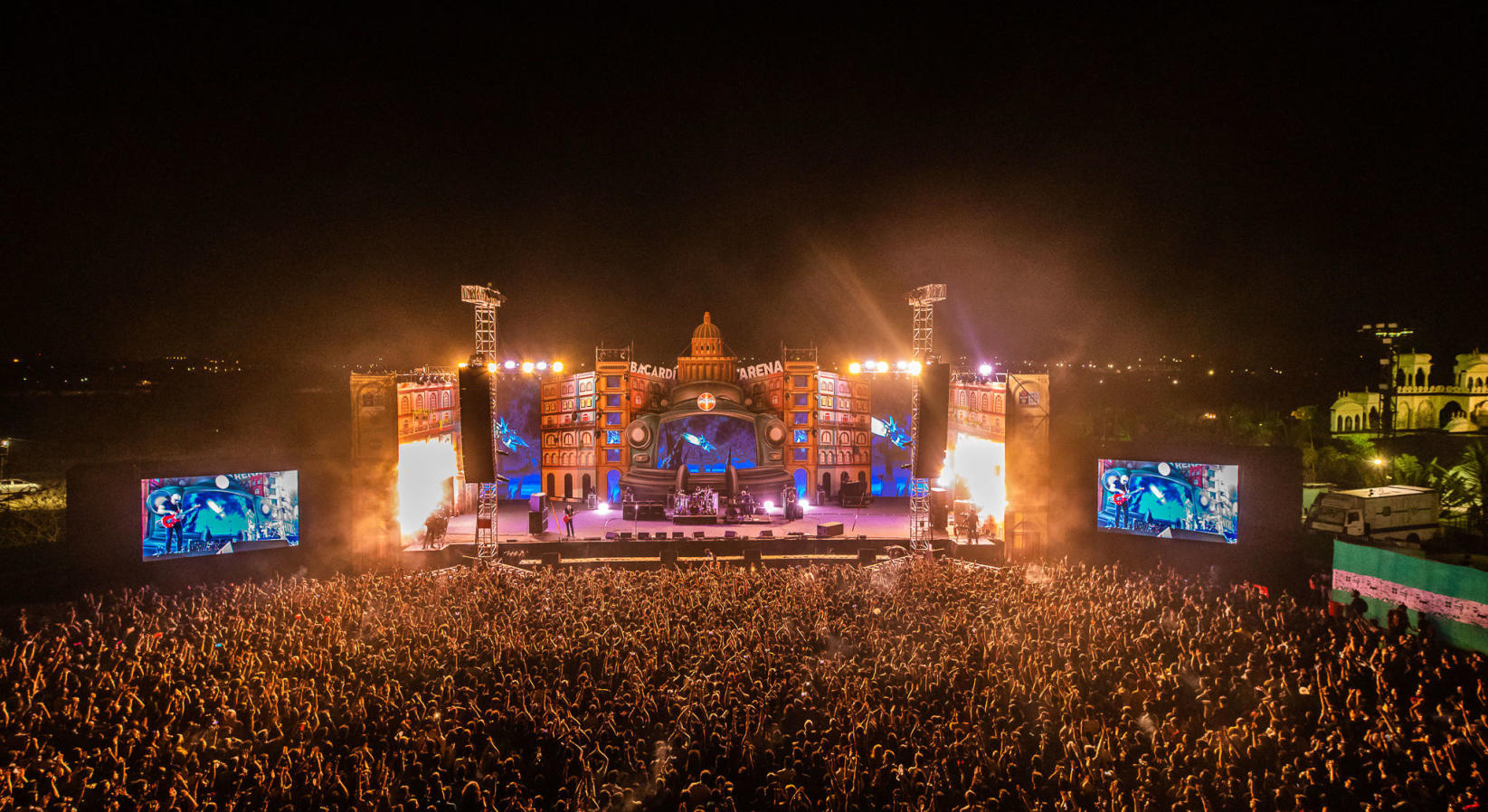 Music
Celebrate 10 years of happiness!
The happiest music festival returns this November. It's been nine fine years since we've been in the Weekender state of mind. So coming November, head over to Pune to experience #10YearsOfHappy with us.
It's that time of the year again!
Ask anyone who's attended NH7 and they'll take you on a trip down memory lane. Whether it's the eager wait for the dates, the lineup announcement, the weekend plans with your gang, or the iconic 'I Was There' mug, the festival puts you in a mood that words can hardly describe.

With 35 artists at the inaugural edition, NH7 has gone on to feature over 600 artists from India and around the world across a variety of genres. And guess what? The festival has welcomed over 600,000 fans till date (unbelievable, right?).

Whether it's an artist making their debut or topping the billboard consistently for many years, the happiest music festival has a stage for everyone! Since its inception, NH7 has witnessed performances by heavyweights such as Mark Ronson, Steven Wilson, Joe Satriani, Flying Lotus, Imogen Heap, Steve Vai and Mogwai, alongside a bunch of homegrown artists like Benny Dayal, Ankur & The Ghalat Family, Parvaaz, A.R. Rahman, Divine, Parikrama, Prateek Kuhad and more across stages.
However, the big question is what makes NH7 Weekender special?
One great festival, a lifetime of memories!

If you're wondering why it's called the happiest music festival, you should definitely see it for yourself. The excitement, the colourful bands, the dressed-up fans, the festival vibe, the giant Ferris wheel - the list just doesn't end.
Speaking (writing, technically) of music festivals, it's not just about music! When you're there, you're surrounded by stalls with food, merchandise and happy faces.

Oh, wait! How can we forget the Weekender Warriors?
If you've been one, our heart goes out to you. It's no joke to travel four cities to catch your favourite artists at Weekender. So for those of you looking for tips before attending, get in touch with a Weekender Warrior.

While nostalgia is a major takeaway, one thing that nearly everyone will agree upon is juggling between stages! When two of your favourite artists are performing on different stages at the same time, mind you, it's not as easy as flipping a coin. So keep this carved into your head - when you come for the 10th edition of the Weekender, keep your running shoes handy and be prepared to make difficult choices. (It is, really!)
So, here we go again! *cue music*
Mark your calendars, drop a pin at the venue, plan your November around them and get your Weekender fam together 'cuz it's time to head to the happiest music festival!
Get your tickets for the NH7 Weekender in Pune:
The NH7 Weekender in Shillong is over this year! Come back next year.
Subscribe to receive our newsletter!
Find the best experiences happening out there in your city or enjoy handpicked content while sitting comfortably at home. Paytm Insider is your go-to place to figure out what to do today!