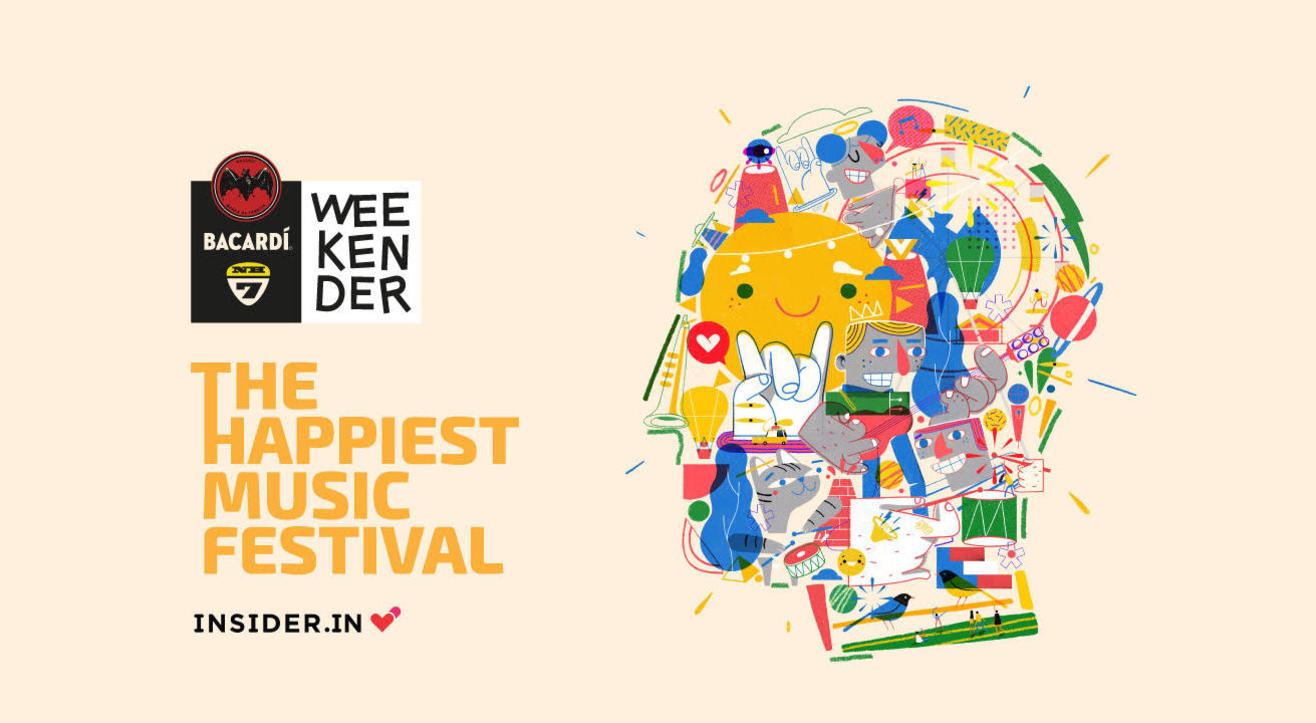 Music
Bacardi NH7 Weekender 2018, Meghalaya
About
It's year nine of the happiest music festival and for the fourth time, it's headed to the gorgeous hills of Meghalaya on November 2-3. Phase 2 of ticketing is now open, so go book your spot at the happiest weekend of the year. And if you're under 21, phase 1 tickets are still available.
Head to The Festive Hills, Thadlaskein, Lad Mukhla, Jaintia Hills to catch amazing live performances by artists from India and around the world, a bustling bazaar where you can get local finds, fashions and foods, fascinating (and oh-so-instagrammable) art installations, and much more with an unmistakable vibe to boot!
Looking for accommodation? Check out our Stay and Camping guide right here on Insider. Shuttle services are available here too to take you to-and-from the venue.
So come on down for one great weekend and a lifetime of memories.
Poets of the Fall | Guthrie Govan | Switchfoot | Shankar Mahadevan: My Country, My Music | Pentagram | Zero | Avancer | Dualist Inquiry | Mohini Dey | Scribe | Tipriti Kharbangar and the Clansmen | Zubeen Garg's Tribute to Bhupen Hazarika | TM Krishna | Dossers Urge | Abhilash Choudhury | Sky Level | The Pirates | The Vinyl Records | Tiny Fingers | Dewdrops | Summersalt | Shadow and Light | The Kush Upadhyay Group | Fiddler's Green | Aarifah Rebello | Aditi Ramesh | Mahesh Raghunandan | Mali | Morning Mourning | Takar Nabam Trio | The Twin Effect | The Yellow Bucket | Whale In The Pond | Ritviz | Sandunes Live | LANDS | Komorebi | Ape Echoes | Kumail (Live) | adL x k.ly & The Other Soul Collective | Rain In Sahara