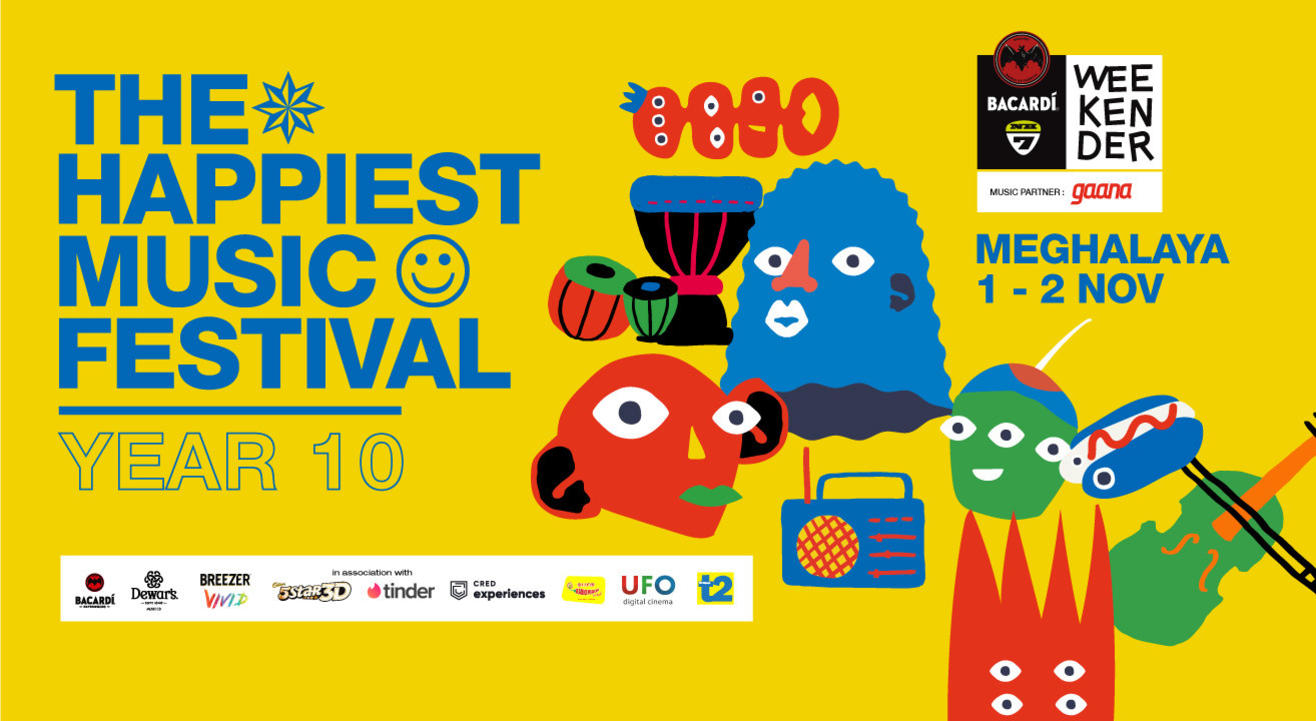 Bacardi NH7 Weekender 2019, Meghalaya
The Festive Hills, Meghalaya
Step out and enjoy this event
Invite your friends
and enjoy a shared experience
Bacardi NH7 Weekender 2019, Meghalaya
The Festive Hills, Meghalaya
Step out and enjoy this event
Invite your friends
and enjoy a shared experience
Invite your friends
and enjoy a shared experience
The happiest music festival is back, and we're celebrating year 10.
10 years of bringing wonderful music and the happiest weekend of the year to our fans across the country!
We're returning to the gorgeous hills of Meghalaya on November 1-2. Get your tickets now before prices go up. We also have special priced tickets for our fans below 21 years of age
Head to the hills to catch amazing live performances by artists from India and around the world, a bustling bazaar where you can get local finds, fashion and food, and much more with an unmistakable vibe to boot! One great weekend, a lifetime of memories.
See accommodation options here.
And book your shuttle tickets here!
FRIDAY, 1 NOV
Karnivool | Intervals | Shubha Mudgal | Benny Dayal & Funktuation | Across Seconds | Andrea Tariang Band |Antariksh | BLOT! (Live) | Blue Temptation | Fame The Band | Lo! Peninsula | Nothing Anonymous | Pakshee | Praveen Achary | Rafiki| Solr | Tanya Nambiar | That Boy Roby |The Koniac Net |Zokhuma

SATURDAY, 2 NOV
Marty Friedman | TesseracT | Soulmate: The North East Blues Special | Avora Records| DCF_Shapes | Gauley Bhai | Imphal Talkies | Khasi Bloodz + Guests | Lifafa | Meba Ofilia | Minute of Decay | Pia Collada | Raja Kumari | Saptak Chatterjee | Sarathy Korwar | Shorthand | SickFlip | Small Axe Sound | Tejas | The Soul | When Chai Met Toast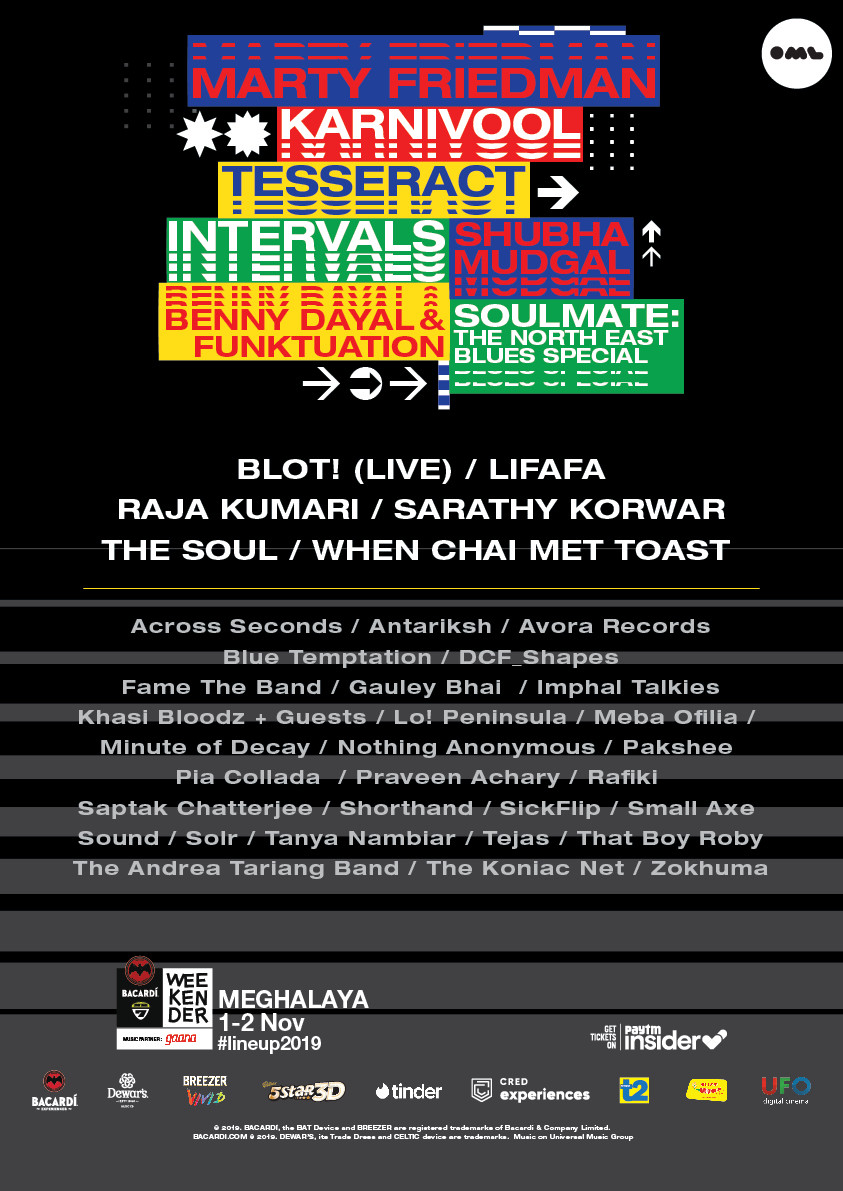 Across Seconds / Andrea Tariang / Antariksh / Avora Records / Benny Dayal & Funktuation / BLOT! (Live) / Blue Temptation / DCF_Shapes / Fame The Band / Gauley Bhai / Imphal Talkies / Intervals / Karnivool / Khasi Bloodz + Guests / Lifafa / Lo! Peninsula / Marty Friedman / Meba Ofilia / Minute Of Decay / Nothing Anonymous / Pakshee / Pia Collada / Praveen Achary / Rafiki / Raja Kumari / Saptak Chatterjee / Sarathy Korwar / Shorthand / Shubha Mudgal / Sickflip / Small Axe Sound / Solr / Soulmate: The North East Blues Special / Tanya Nambiar / Tejas / TesseracT / That Boy Roby / The Koniac Net / The Soul / When Chai Met Toast / Zokhuma


The Festive Hills
Wenfield, The Festive Hills - Thadlaskein, Lad Mukhla, Jaintia Hills, Meghalaya
GET DIRECTIONS
Bacardi NH7 Weekender 2019, Meghalaya
The Festive Hills, Meghalaya
Step out and enjoy this event
Invite your friends
and enjoy a shared experience