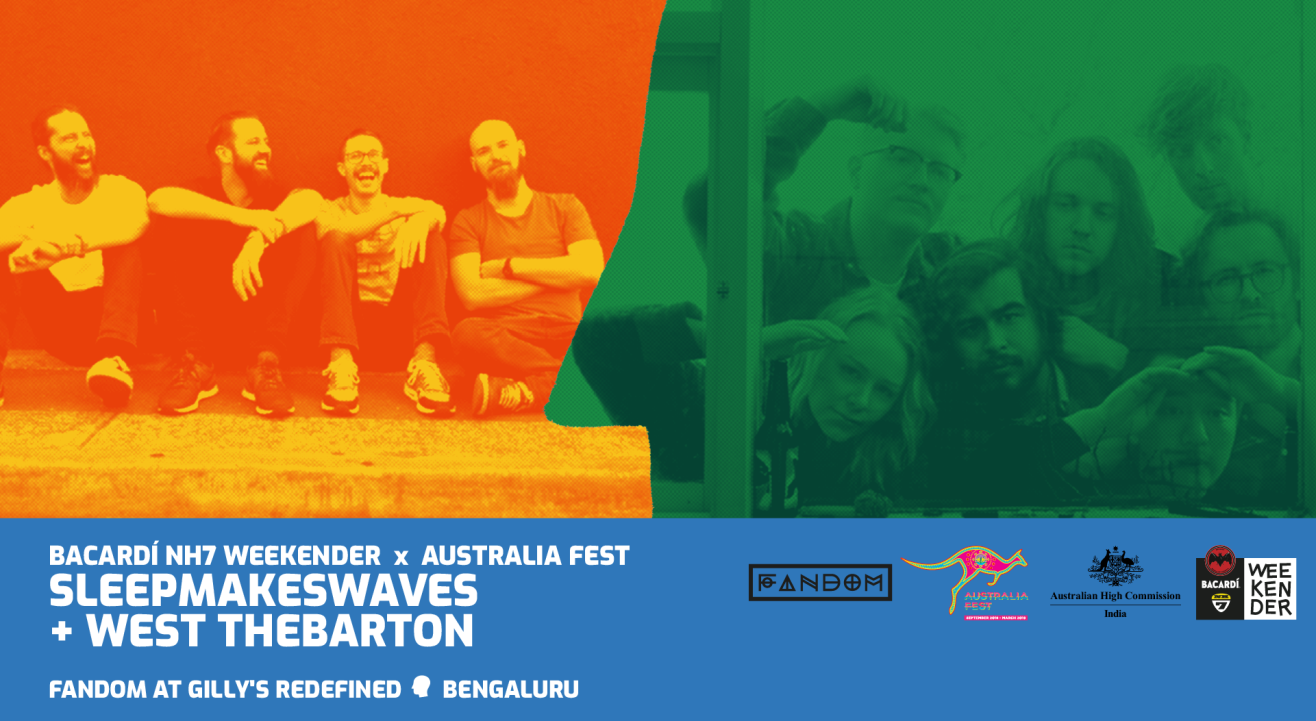 Music
Bacardi NH7 Weekender x Australia Fest: West Thebarton and sleepmakeswaves
Fandom at Gilly's Redefined
Free (Cover Charges apply)
About
A wall of sound meets a barrage of energy. Together, these two bands from down under will make you headbang harder than ever before.
Sydney instrumental post-rock/prog quartet sleepmakeswaves have had an amazing run since the release of their debut album "...and so we destroyed everything." Over the past six years of touring, their busy schedule has included 12 Australian tours, 4 European tours, touring North America, Asia and New Zealand twice, tours with scene giants Karnivool, Underoath, Cog, Devin Townsend, 65daysofstatic and Opeth - and an unprecedented two nominations for an ARIA Award (Australia's equivalent of the Grammy's).

Now, the band have announced the release of their third album 'Made of Breath only' for early 2017. With an epic world tour planned, visiting more cities than ever before, the future looks bright for this young instrumental quartet.
West Thebarton are a seven-headed rock hydra from Adelaide, South Australia, yet another example of the resurgence of artists from the Southern Hemisphere.

They are an amalgam of Adelaide based, national touring bands – a super group headed by The Rev, the gravel voiced soul brother who, somehow, writes super catchy choruses about suicide, unrequited love and pure loathing. The band unleashed their debut album DIFFERENT BEINGS BEING DIFFERENT in May 2018, on the back of huge radio play and national support tours, they headed up their sold out their album tour before shifting to Europe for their debut shows at festivals like Reading, Pukkelpop and an exclusive show in London at the House of Vans.
Venue
Fandom at Gilly's Redefined
1st floor of Gillys redefined, # 413, 100 Feet Road, 4th Block, Koramangala, Bengaluru, Karnataka 560034