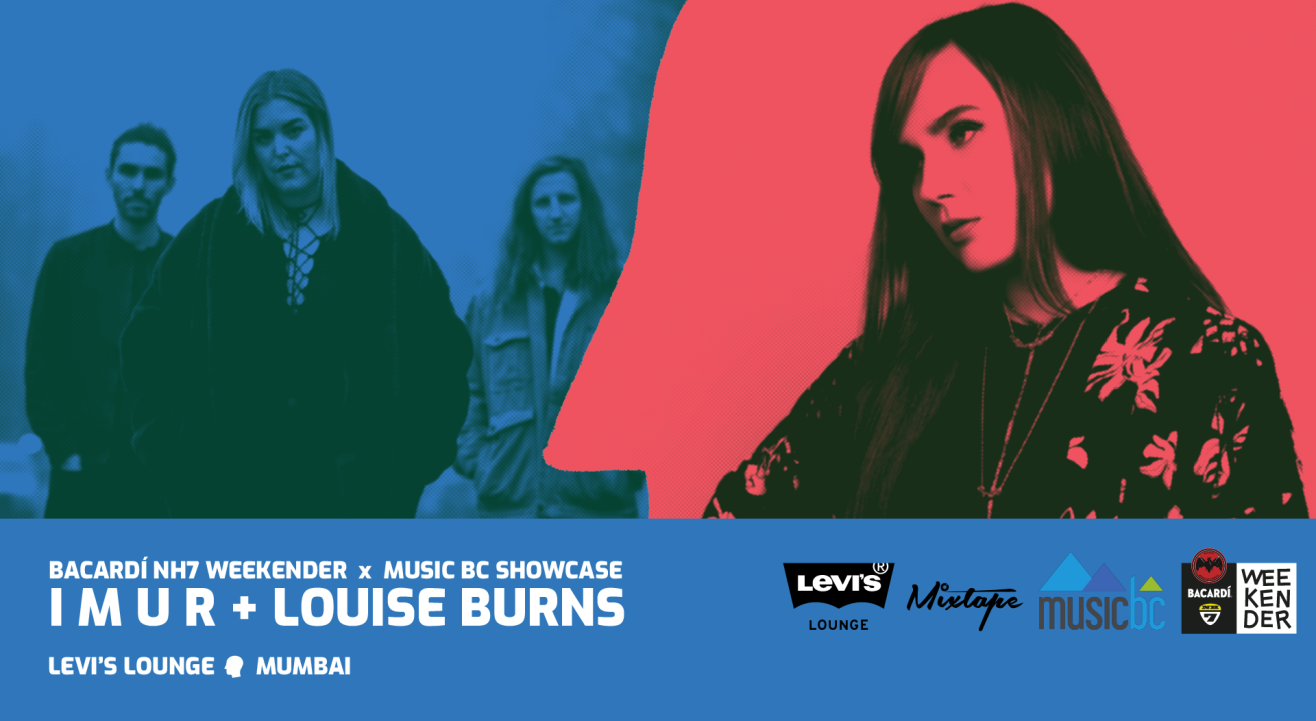 Music
Bacardi NH7 Weekender x Music BC Showcase: I M U R + Louise Burns
Levi's Lounge, Lower Parel
About
What do you get when you get a singer-songwriter to share the stage with an eclectic trio?
Answer: A stellar lineup at Levi's Lounge!
Vancouver's I M U R has become synonymous with bass-heavy beats and sultry RnB vocals. The trio's eclectic mix of instrumental melodies and slick hip-hop production transcends genre and induces true goosebumps.

Since their conception in 2015, I M U R has not only received praise from Noisey, Exclaim!, Hiphop Canada, Beatroute Magazine, The Georgia Straight, IDOBI, All Things Go and other International blogs, but was also recently nominated for a Western Canadian Music Award for Electronic Artist of the Year.
Louise Burns is already a 20-year vet of the music industry and she's barely 30 years old. She witnessed the heady last gasp of the majors in the late-'90s (Burns co-founded pop band Lillix at 11 and signed to Madonna's Maverick Records at 15), and was front and centre for Canada's indie renaissance. She's toured extensively, playing throughout Japan, China, Europe, and North America. Her third album, titled Young Mopes, has been featured in the New York Times, Stereogum and Consequence of Sound.

These two acts are going to perform a very special set, right here at Levi's Lounge in Mumbai. Entry is free, so RSVP now to make sure you don't miss out!
Venue
Levi's Lounge, Lower Parel
Unit 2, New Mahalaxmi Silk Mills, Mathurdas Mills Compound, NM Joshi Marg, Mumbai - 400013