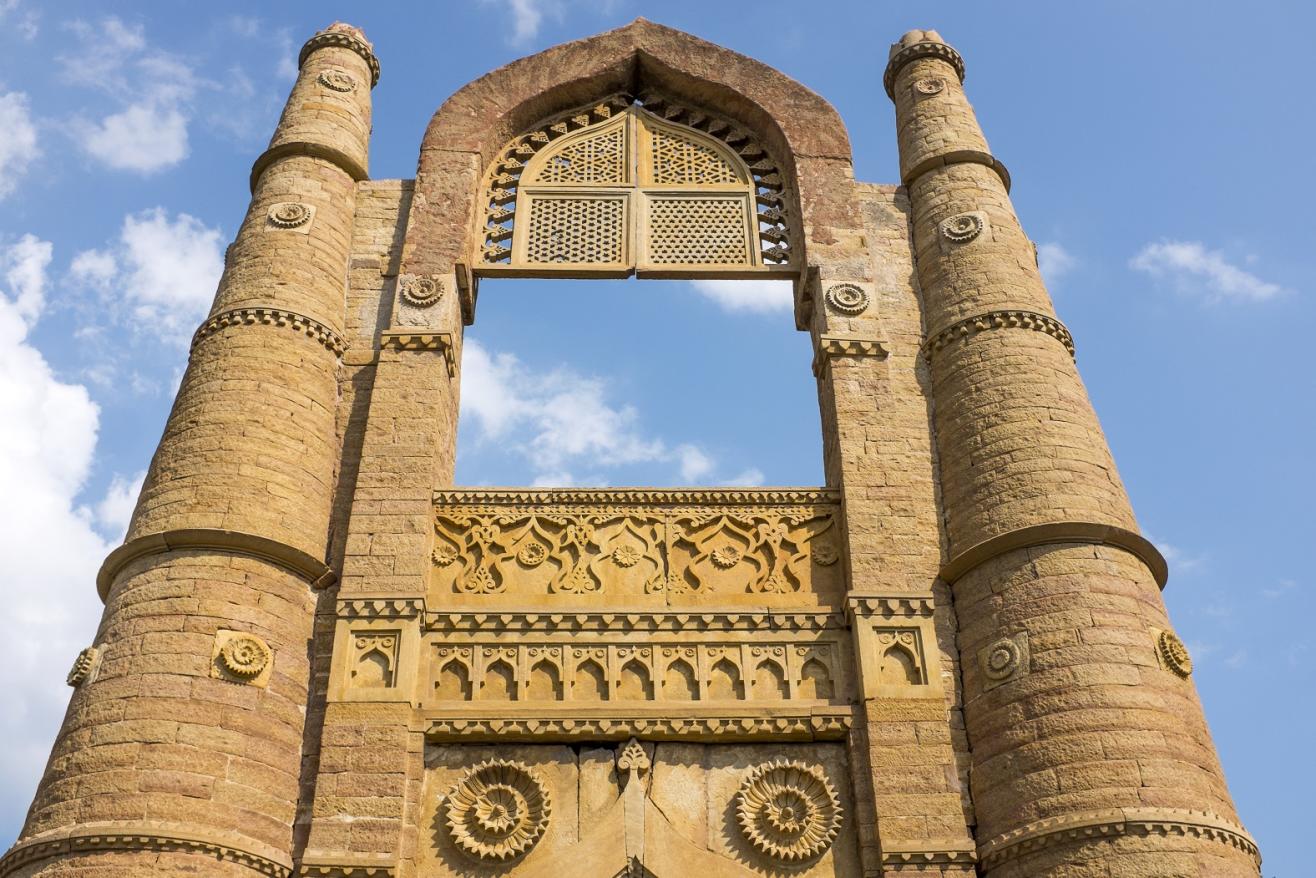 Monuments
Badal Mahal Gate, Chanderi
Badal Mahal Gateway, Chanderi
About
The Badal Mahal Gate is a different site altogether with no Mahal or palace connected to it. Chanderi is common for isolated gates that were erected to commemorate important events. This double arched entrance has a circular and tapering bastions at the sides. With a total height of the structure being 50 feet, it is an imposing and interesting structure built against the background of the hill-fort.
The ornaments are miniature arched facades
The geometric motifs.
The jaalis of four separate patterns on the gate.
The two floral roundels & the minarets.
The Gwalior & Jhansi is the airport close to the Chanderi Gate.
The Chanderi bus station is the closest bus station which is connected to all cities.
The Lalitpur railway station is the nearest railway station to this site.
Venue
Badal Mahal Gateway, Chanderi
Badal Mahal Gate, Chanderi, MP SH 10, Chanderi, Ashoknagar, Madhya Pradesh, 473446
GET DIRECTIONS