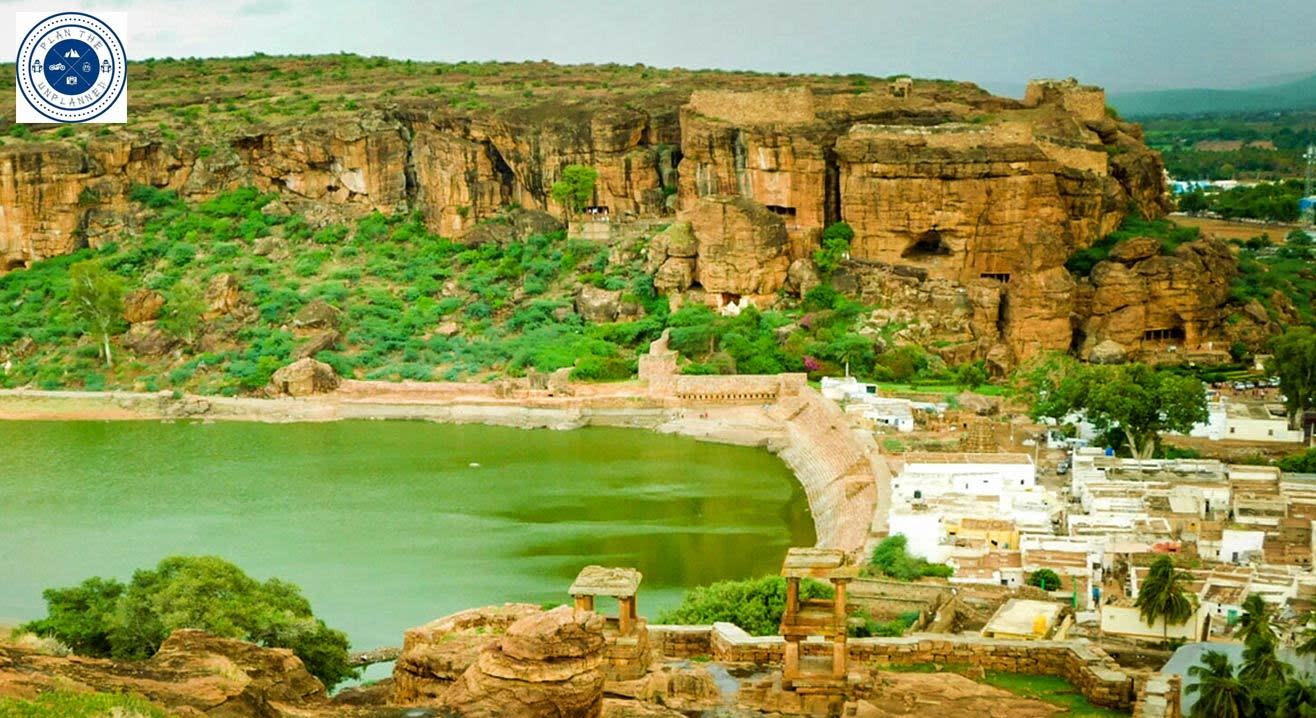 Trek
Badami & Hampi - Explore, Cycle and Rock Climb | Plan The Unplanned
About
Hampi is the town which was once ruled by the Vijayanagara Empire. It is one of the UNESCO recognized World Heritage Sites in India. The place is one of India's most known archaeological destinations. The town of Hampi is in a secluded area, with royal residences, temples, towers, roads, and statues, all spread over a massive area. The heritage site is located near the River Tungabhadra. It was once the imperial capital of the Vijayanagar Empire and even if the structures are already centuries-old, they still remain stunning. We shall explore through picturesque valleys intersected by the river. We'll cycle down the trail through mythical landscapes imbued with the presence of Gods, Goddesses and Heroes linked with ancient legends. Call the cyclist in you – because you will experience stretches that'll challenge your limits, sceneries that'll indulge your senses and interactions with the locals that'll expose you to their culture and way of life.
Badami is an ancient town situated in the Bagalkot district of Karnataka. Badami was the capital of the Chalukya Dynasty that ruled over the most parts of peninsular India. Situated at an average elevation of 1922 ft above the sea level at the mouth a ravine, Badami is tucked in between two rugged sandstone outcrops. This town lies surrounding the 5th century Agastya Tirtha Lake, a holy lake famous for the healing property of its water.
Upcoming events by Plan The Unplanned

Special Offer
Get 20% off on this event, if you buy 4 or more tickets. Use offer code HOHOHO on checkout. Max. discount ₹1000.

Special Offer
Get 20% off on this event, if you buy 4 or more tickets. Use offer code HOHOHO on checkout. Max. discount ₹1000.
DAY 1:
Leave for Hampi at 8:30PM from Bangalore

DAY 2:
Hampi:
Reach campsite in Hampi
Start cycle ride
Have lunch at Queens Bath
Ride till Achutaraya temple
Head to Campsite for sunset
Bonfire and Dinner

DAY 3:
Hampi and Badami:
Sunrise at Hanuman Temple
Leave for Badami
Have lunch at Khanavali
Explore caves and temple
Sunset at Badami Lake

DAY 4:
Badami:
Rock climbing and rappelling with all gears
Freshen up and have breakfast
Leave for Bangalore
Transportation(Non AC) to and fro from Bangalore
Camping with Bonfire.
Heritage Cycle Ride
Sports Climbing and Rappelling with gears
Coracle Ride
3 breakfast- 1 lunch – 1 dinner
Sharing basis accommodation in tents.
Local transport within Hampi and Badami
Experience that you gain
All meals
Any kind of insurance
Personal Expense(snacks, mineral water etc.)
Anything not included in the inclusions above
Entry fees for Monuments
Fabindia – House No. 54, 17th Main Road, Opp. Madivala Masjid, Koramangala 2nd Block, Sidharata Colony, Santhosapuram, Koramangala 2nd Block, Koramangala, Bengaluru, Karnataka.
New Shanti Sagar Hotel – Old Airport Road, Domlur, Bengaluru, Karnataka.
KTM Mekhri Circle – Mekhri Circle Junction, Raj Mahal Vilas Extension, Armane Nagar, Bengaluru, Karnataka.
Yourself (That's most important – after all you paid us!)
Rucksack (Just stuff your things in!)
2 water bottle – 1 litre each (Hydration is much needed.)
Torch/Headlamp (It'll be really dark at night.)
Portable charger (You might just want to keep your phone aside, but then, selfies toh banta hai!)
Deodorant (You shouldn't stink!)
Paytm balance (Thanks to Demonetization)
Money (You'll not need it, but do carry some!)
Energy Food ( Chocolate bars, Electrolyte drinks – Glucon-D, etc ) (You can carry some extra – we don't mind to share!)
Raincoat / Bag cover (Of course, you don't want your rucksack to get all wet!)
An extra pair of clothes, socks, undergarments, T-Shirt (And we don't want you to walk in drenched clothes!)
Flip-flops (Just to laze around the campsite.)
First Aid Kit (along with personal medicine as per your requirement)
Toilet kit (Not much would be required – just your toothbrush would do)
Towel (Oh! We believe in saving water. Let's ditch bathing for two days!)
If you cancel trek/plan before 7 days:
95% refund will be provided. (Payment gateway charges will be deducted)

If you cancel trek/plan before 3-6 days:
50 % of the actual amount of the trek. (Payment gateway charges will be deducted)

48 hours before the trek/plan:
No refund would be provided.

For all the above choices, you can transfer your tickets to your friends. We would be more than happy to have them on board and you could save your hard earned money.
Don't worry Be Hampi! | Plan The Unplanned