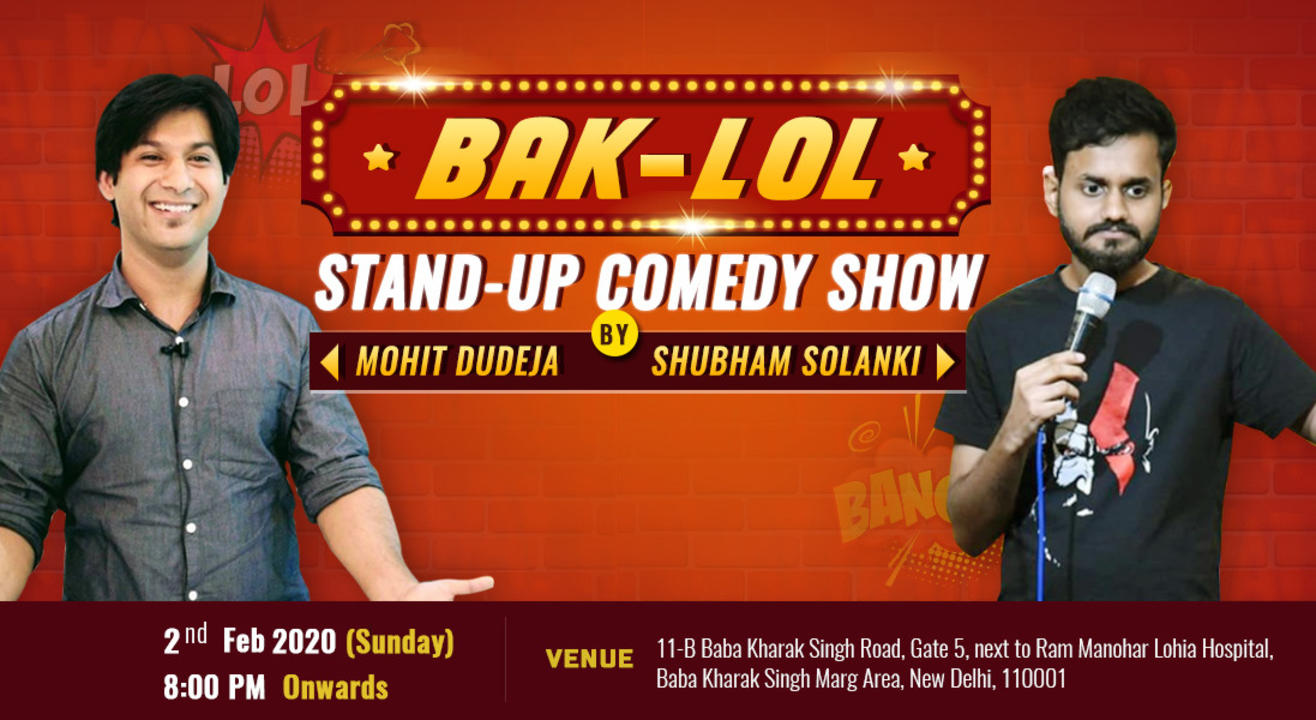 Comedy
Bak-LOL A Stand-Up comedy show
About
Come and enjoy the evening with laughter.
When these 2 funny comedian of the Delhi will share their funny experience with few other comedians.
Mohit Dudeja -
Mohit can make people laugh on the funerals of the people who died after attending his show.
Before entering into the comedy. Mohit has worked in 7 companies out of which 6 has been shut down and the 7th one caught in fire.
He likes to play a lot.. with his career.
Shubham Solanki - Life has not right things with him. he tries to share their tragic experience with audience to get some relief. but every-time audience finds it funny and laugh at his face. which makes him more
He thinks everyone should not be successful in their life otherwise who will become serial killer.
So in his meantime He always try to demotivate people at free of cost.
Come with your family and friends and start the new year with joy and laugh.
Venue
Akshara Theatre, Delhi
11-B, Baba Kharak Singh Marg. Next to RML Hospital exit no. 5, Closest Metro Stations: Rajiv Chowk, Patel Chowk and RK Ashram, Delhi NCR