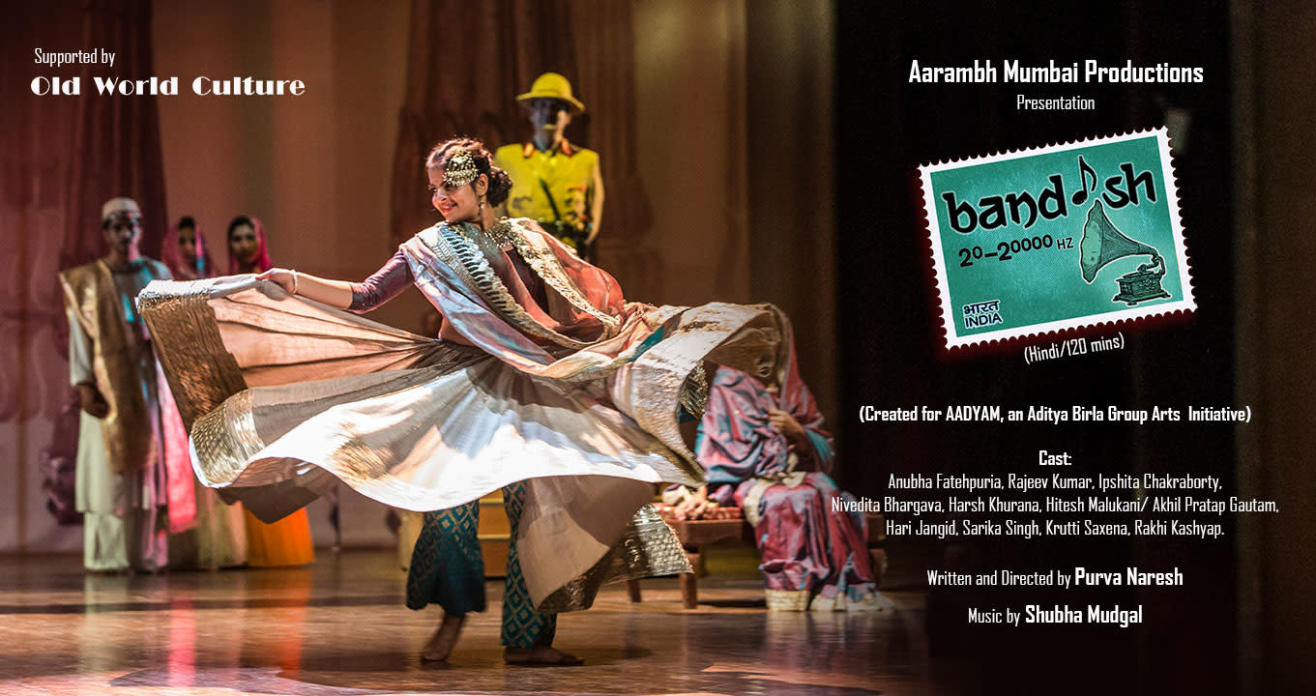 Step out and enjoy this event
Invite your friends
and enjoy a shared experience
Step out and enjoy this event
Invite your friends
and enjoy a shared experience
Invite your friends
and enjoy a shared experience
In a green room 4 music artists come face to face with each other. Two are yesteryear divas and the other two are young heart-throbs of the nation. They are all set to participate in an event celebrating 70 years of Independence in small town India.
Soon crisis begin to emerge. The male heart throb of the nation gets banned because of an antinational badge. The Second crisis emerges when there is a power failure. The third crisis emerges when the last option Beni Bai refuses to sing.
A hapless babu dithers , hems and haws as the actors go through their past to find the way forward.
Will the show happen?
Embued with folk music and classical bandishes and ghazals set to tune by Shubha Mudgal, this is a musical treat since actors sing and perform to live music.
Artist Line-up and their description
Written & Directed by Purva Naresh
Music Composer - Shubha Mudgal
Actors
Munnu - Rajeev Kumar
Champa Bai - Anubha Fatehpuria
Beni Bai - Nivedita Bhargava
Babu - Harsh Khurana
Kabir - Akhil Pratap Gautam
Moushumi - Ipshita Chakraborty Singh
Kamani Auditorium, Delhi
1, Copernicus Marg, New Delhi, Delhi 110001, India
GET DIRECTIONS