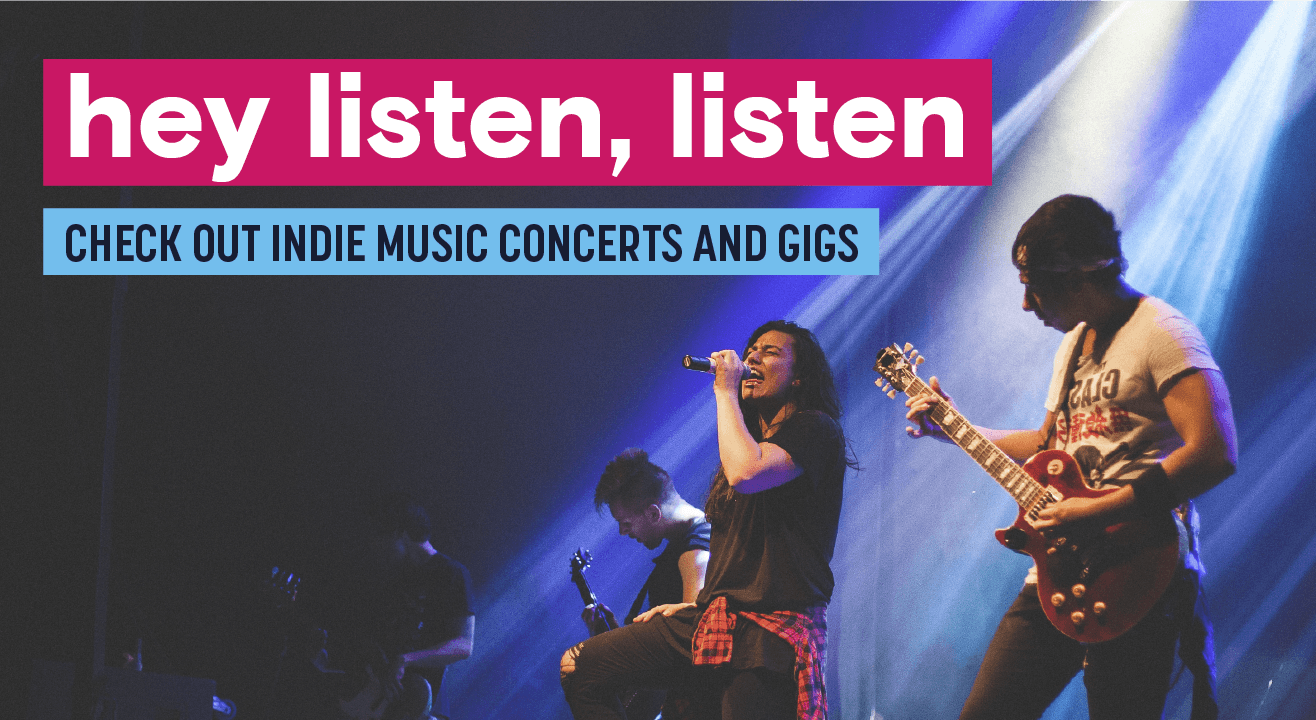 Music
Looking for new indie music? Bangalore, here's where to head.
Guitarists jumping around on stage, fans singing along their favourite songs - there's a lot to experience at Bangalore's indie concerts.
When it comes to music, the garden city has a lot to offer. Maybe that's why some call it the music capital of India. Discover the best indie music gigs across Bangalore now!
Yeh indie indie kya hai?
Indie stands for Independent and as the name suggests, its textbook definition is 'music produced by artists who are independent or partly dependent on record labels.' But, here's the thing - Indie music is everything out of the textbook. Indie has no definite structure but solely defined by the artist. Take singer-songwriter Prateek Kuhad for instance. He has a song for every mood. Feeling on top of the world? 'Tune Kaha' is the situation song. Dealing with a breakup? 'Holding on' can help lift your mood.
From light-hearted melodies to heavy buzzing metal, indie has become an inclusive genre, a breath of fresh air for all music lovers. Here's where you can check out what indie music sounds like for yourself!

What's Bangalore's indie music scene like?
Well, where do we begin? The scene came to life somewhere around the 60s. Cut to present, where college festivals like NLSIU's Strawberry Fields and venues like bFlat Bar, were and still are a way for bands to find fans and evolve. Be a part of intimate concerts at The Humming Tree (their artist lineups have a lot of heart!). Watching Skrat and the F16s bring the house down at THT is a classic way to call it a night in Bangalore! Oh and, Fandom at Gilly's Redefined has a huge space that's perfect for performances from legendary bands like The Raghu Dixit Project and Avial.
For an introduction to everything amazing in the music scene, head to music festivals like NH7 Weekender. Then there's Echoes of Earth, which feels like an eco-friendly music getaway. If you're a big headbanger, check out Bangalore Open Air, an annual pilgrimage spot for Indian metalheads.
What to expect at an indie gig:
New and upcoming artists yet to make it to the top.
History in the making! A story to tell your grandkids on how awestruck you were when you watched your favourite artist live. *Adds some drama to it*
Musicians often becoming a part of the audience to watch the rest of the line-up *Fanboy/Fangirl moment*
Music that resonates with you, inspires you to create or simply sets the mood for you.
Music Open Mics
Discover new voices at a venue near you! Here's where you can witness indie musicians start their journeys.

Subscribe to receive our newsletter!
Find the best experiences happening out there in your city or enjoy handpicked content while sitting comfortably at home. Paytm Insider is your go-to place to figure out what to do today!