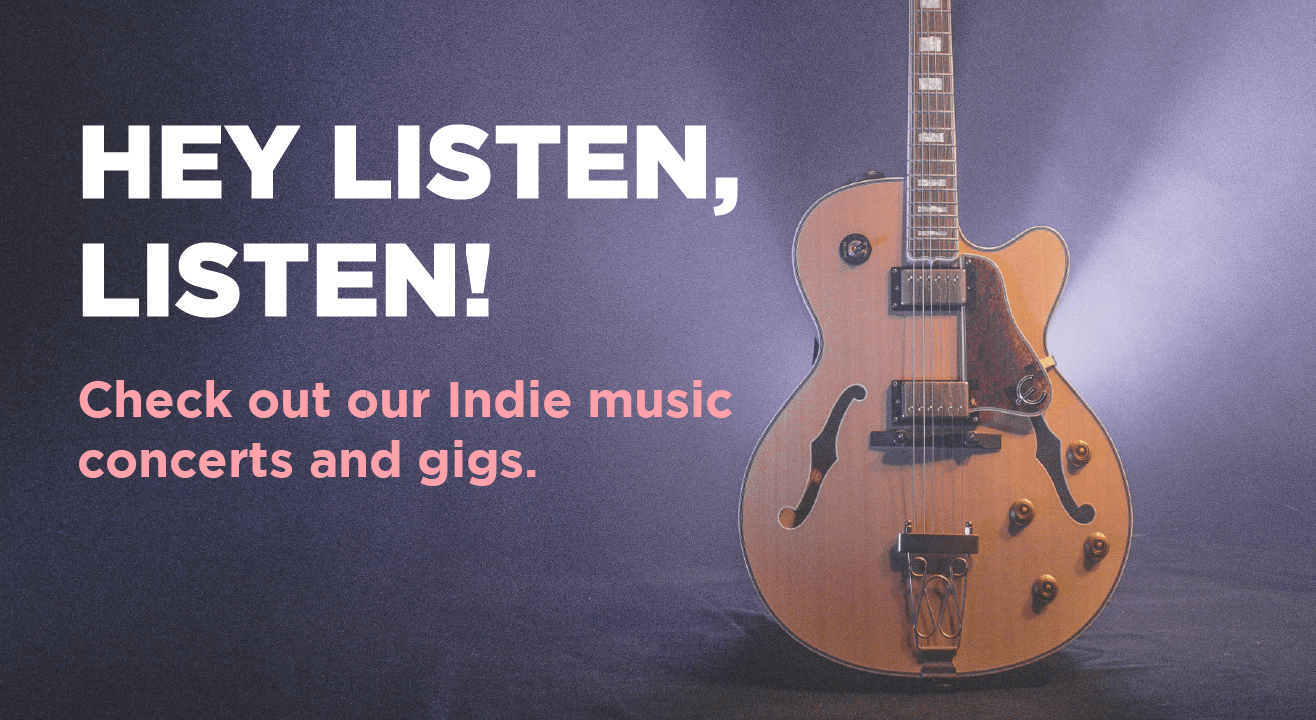 Music
Looking for new indie music? Bangalore, here's where to head.
Guitarists jumping around on stage, fans singing along their favourite songs - there's a lot to experience at Bangalore's indie concerts.
Some call it the music capital of India. Have you seen the scene yet? Discover indie music in Bangalore at gigs across the city!
What is indie music?

What we call independent/indie music has changed over time. Today in India, by indie music we mean all non-Bollywood/non-film music, and this includes genres like rock, jazz, acoustic and more. It's not exactly the opposite of mainstream music either - although quite a few indie artists have become increasingly mainstream (sorry, hipsters). Music festivals are quickly getting sold out, artists are raking up a strong following on Youtube, and indie songs are now even played at weddings. Nevertheless, this is the case for the few music acts that make it big. There are artists who are waiting to be discovered at your local venue!
Bangalore's indie music scene

The scene came to life somewhere around the 60s. Fast forward to today, where college festivals like NLSIU's Strawberry Fields and venues like bFlat Bar, were and still are a way for bands to find fans and evolve. Be a part of intimate concerts at The Humming Tree (their artist lineups have a lot of heart!). Watching Skrat and the F16s bring the house down at THT is a classic way to end a night in Bangalore! Fandom at Gilly's Redefined has a huge space that's perfect for performances from legendary bands like The Raghu Dixit Project and Avial.
For an introduction to everything amazing in the music scene, head to music festivals like NH7 Weekender. Then there's Echoes of Earth, which feels like an eco-friendly music getaway. If you'd like to headbang, check out Bangalore Open Air, an annual pilgrimage spot for Indian metalheads.
Did you know?
40 years ago, musicians would engage in jam sessions behind Queen Victoria's statue in Cubbon Park. The space at the big rock near the aquarium entrance? They called it 'the Music Strip'. That's where Bangalore's music scene saw its beginnings.
Things you'll discover at an indie gig

That your favourite musician is not a demi-god but a normal human being who eats, drinks and talks with people, just like you do.
This means you might be standing next to Coshish's lead guitarist in the elevator or eating at the table next to all of Skrat's members. You will start blabbering things that even you can't understand, or pretend to read a book furiously because you're too shy to say anything.
Musicians often become a part of the audience to watch the rest of the line-up play- this means that
You and your favourite musician probably have the same taste in music (!!)
You and your favourite musician could become concert buddies and best friends for life

You can get great grooming advice at a metal concert, with most metalheads sporting lovely locks.
You'll realise that doing neck warm-up exercises before rock concerts is a good idea after all that headbanging.
Subscribe to receive our newsletter!
Find the best experiences happening out there in your city or enjoy handpicked content while sitting comfortably at home. Insider is your go-to place to figure out what to do today!