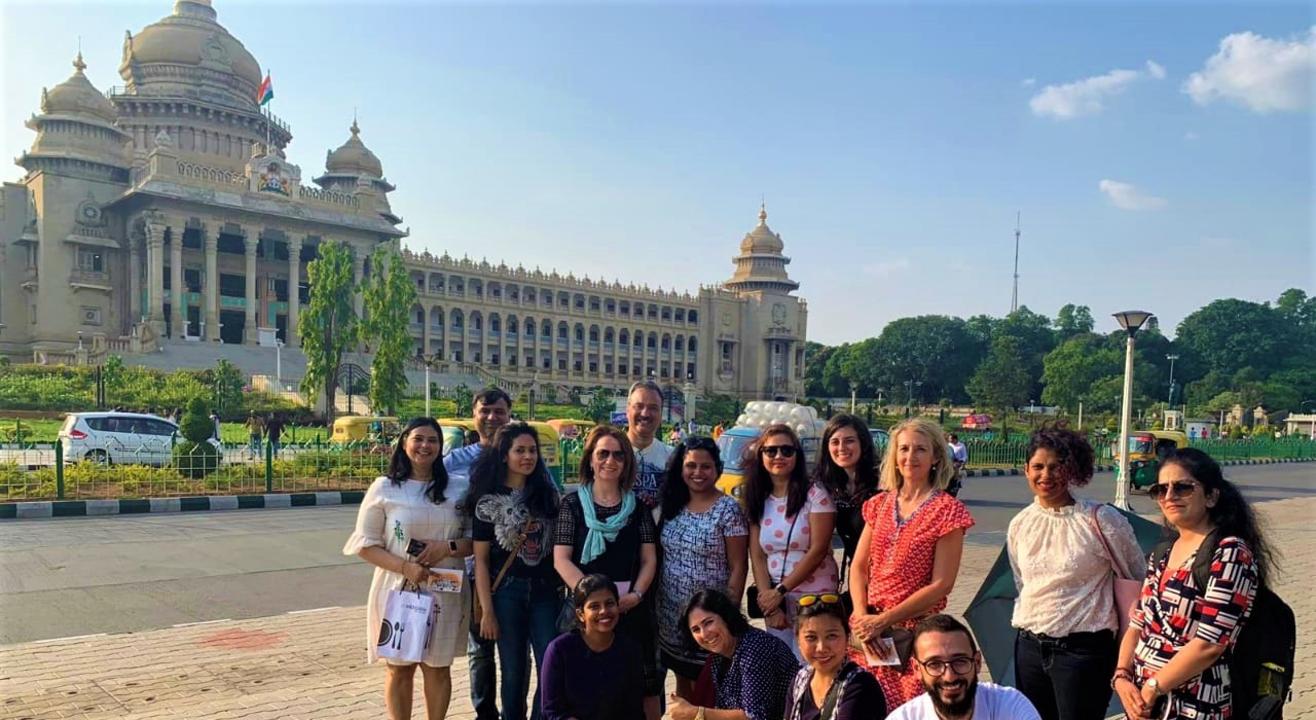 Guided Walks
Bangalore Structures & Greenery walk tour
About
Our Slow Art walk tours have been carefully curated to help you discover for yourself the art of looking at and loving art.
Checking 10 places off the list is not your thing? Then join us on our experiential walk tours. Through our Structured & Greenery walk tour you will explore and absorb the rich artistic heritage of Central Bangalore (every Sunday).
What's in store?
A walk tour of the iconic structures and places in central Bangalore along with a whole lot of greenery that the Garden city is famous for.
You will learn about Bangalore's architectural influences, iconic landmarks and their history, local art, creative use of space and the contrasting scenery in the bustling central Bangalore area.
Why choose us?
While there are many walk tours in the city, at Mirrah, what's unique about us is we are local artists with 25+ years of experience in the city. We focus on a whole lot of art, colours, local history and culture. We are fun, entertaining and patient enough to answer even your 100th question. Come listen to intriguing stories, facts, personal anecdotes and be wowed by the architecture just like the other locals and foreigners who come to our walks and go back with beautiful memories.
Inclusions:
Experienced tour guides proficient in English, Hindi, Kannada and Tamil
Ticket to museum and gallery
Custom souvenirs and cookies
Ideal for:
Expats and tourists
Locals wanting to explore their city
Children above 9+ years of age
Venue
Venkatappa Art Gallery
Kasturba Rd, Ambedkar Veedhi, Sampangi Rama Nagar, Bengaluru, Karnataka 560001
GET DIRECTIONS