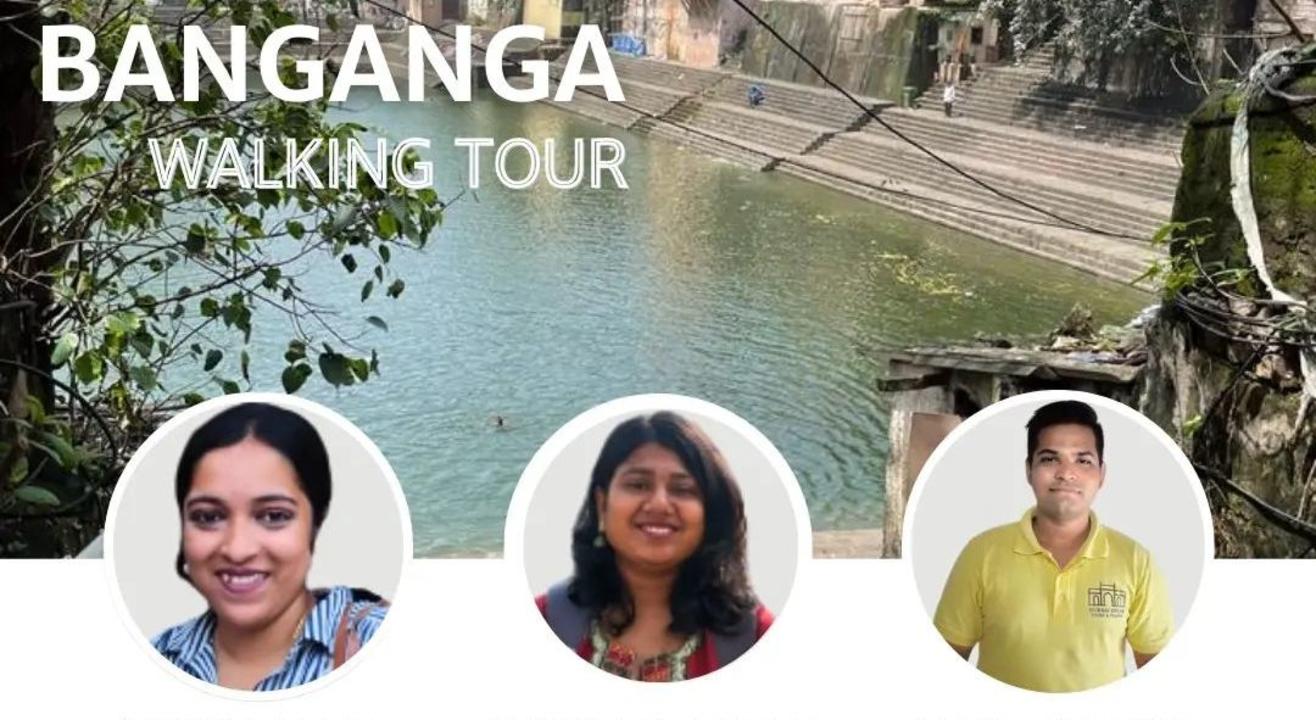 Banganga Walkeshwar Walking Tour by Mumbai Dream Tours
January 5 | 8:10PM - December 31 | 8:10PM
Event Guide
For Age(s)
Family Friendly
Invite your friends
and enjoy a shared experience
Banganga Walkeshwar Walking Tour by Mumbai Dream Tours
January 5 | 8:10PM - December 31 | 8:10PM
Event Guide
For Age(s)
Family Friendly
Invite your friends
and enjoy a shared experience
Event Guide
For Age(s)
Family Friendly
Covid 19 Safety Measures
This event adheres to the following

Health & safety measures
Invite your friends
and enjoy a shared experience
Covid 19 Safety Measures
This event adheres to the following

Health & safety measures
Take a Best of Mumbai's exclusive Malabar Hill, at the northern end of Back Bay, Banganga Tank is a sacred oasis where it feels like time has stood still for centuries. The tank is a contrasting microcosm of the fast-paced city and one which many locals aren't even familiar with. This is understandable, as secluded Banganga Tank isn't somewhere that can be randomly passed by.
Our Friendly well experienced English Speaking Guide who is Born up & Rise up there and he still lives at Banganga Residence.
Visiting Banganga Tank provides an exceptional opportunity to submerge yourself in the history of the city, and learn about how it evolved from seven sparsely populated islands to the bustling metropolis it is today. Banganga Walk is flanked by a narrow street lined with temples, homes, and dharamsalas (religious rest houses). It forms the route of the holy parikrama, a walk around the tank on foot, which Hindus believe to have immense purifying benefits. There's also a dhobi ghat which is Mumbai's most famous open-air laundry.
Itinerary
1. The Oldest Continually Inhabited Place in Mumbai
2. Total 18 Temple surrounded: Take a walk to all temples and Guide will give you their deep stories.
3. Memorial Stones: These pallias are memorial stones of dead warriors that are worshiped by Gujaratis.
4. Banganga Tank and Walkeshwar Temple: The steps of Banganga Tank serve many purposes: a play area for children, a social hub for residents, a space to dry washing, and a place to perform puja (worship).
5. Deepstambhas: (pillars of light) mark the entrance to Banganga Tank, as well as significant temples in the area. Astonishingly, a saint is said to be buried under each one!
6. Street Around Banganga Tank: It is flanked by a narrow street lined with temples, homes, and dharamsalas (religious rest houses).
7. Encroaching Migrant Communities: The area is home to slum-dwellers who have occupied it for the past few decades.
8. Dhobi Ghat: Second largest laundry in Mumbai where you will see Open air laundry which was built by the British.
Meeting Point
Hotel Banganga Address: 1, Bhagwanlal Indrajit Rd, Teen Batti, Malabar Hill, Mumbai, Maharashtra 400006
What To Wear?
Please wear modest clothing (for women: no sleeveless shirts, short shorts, or low tops)
Call us, we are open 24/7
(+91) 83569 57765
Call us, we are open 24/7
(+91) 83569 57765
Hotel banganga
1, Bhagwanlal Indrajit Rd, Teen Batti, Malabar Hill, Mumbai, Maharashtra 400006, India
GET DIRECTIONS
Banganga Walkeshwar Walking Tour by Mumbai Dream Tours
January 5 | 8:10PM - December 31 | 8:10PM
Event Guide
For Age(s)
Family Friendly
Invite your friends
and enjoy a shared experience