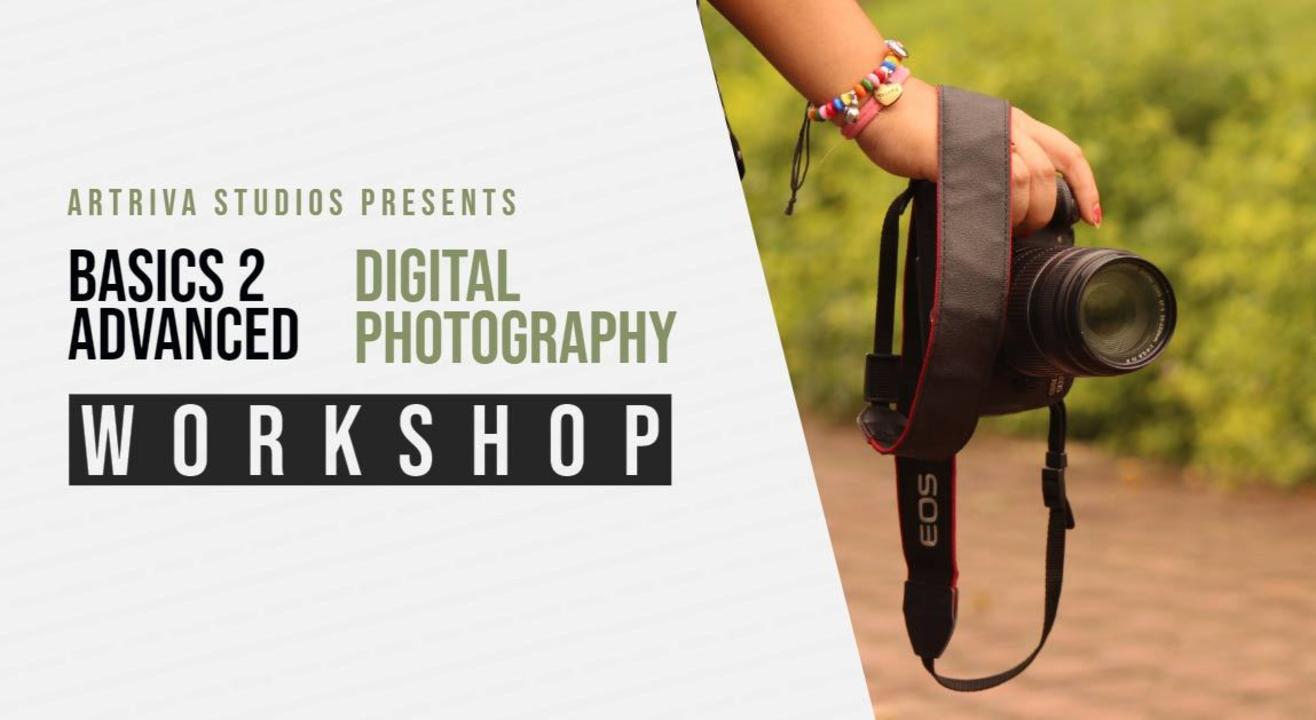 Photography
Basics 2 Advanced Digital Photography Workshop
About
A comprehensive two-day modular workshop to help you get better at photography
Familiarise yourself with the fundamentals of photography
Learn the tricks in composing your image, to make your pictures stand out
Learn the internal workings of your camera and use the knowledge to your advantage.
Effectively communicate through your photographs.
Basics 2 Advanced is a unique workshop that is divided into three modules which makes it suitable for anybody to pick the topics they want to learn.
Module 1 & above: For Absolute Beginners & Amateurs
Module 2 & above: For Amateurs who want to improve their skills
Module 3 : For anyone looking to improve their image composition & starting to edit their photos in Lightroom
Module 1 : 10:00 a.m to 02:00 p.m, Saturday
Module 2 : 02:30 p.m to 6:45 p.m, Saturday
Module 3 : 02:00 p.m to 6:45 p.m, Sunday
Things to Note
Content of these workshops are kid friendly

High school students & above preferred as content will be technical and will be easier to comprehend. We do concepts such as pin hole camera, bayer sensor pattern, inverse square law which will be a bit steep for primary/middle school level students

Suggested age group : 14-16 years and above

Any camera with complete manual control (for shutter, ISO, aperture) - mobile phones do not have a physical-variable aperture and are not suited for the content being covered a telephoto lens is useful for many practical examples (but not an absolute necessity to attend)
Sculpting Light workshop additionally requires the camera to have a hot-shoe
Venue
Artriva Studios
#355, (2nd Floor), 9th Main, Vidyapeetha Layout, Banashankari 3rd Stage, Vidyapeeta Layout, Banashankari 3rd Stage, Banashankari, Bengaluru, Karnataka 560085
GET DIRECTIONS