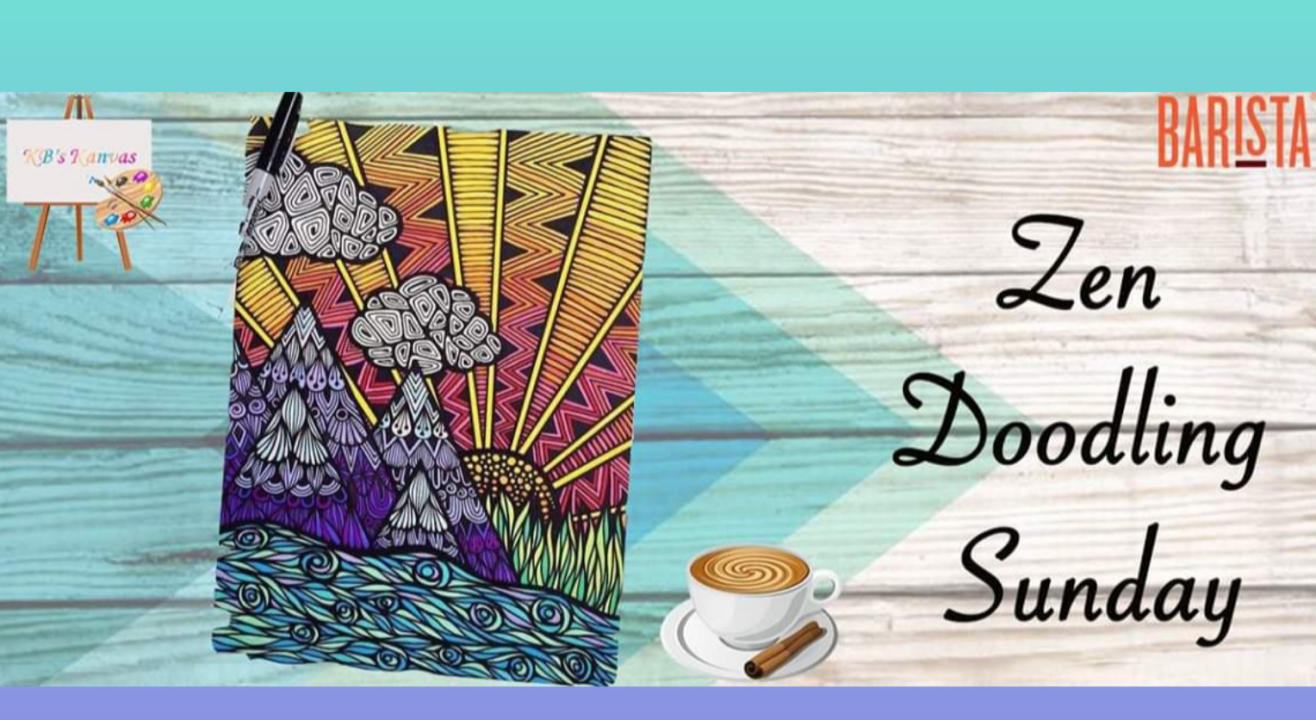 Art
Basics of ZenDoodling: Art workshop for Beginners - With KB'S KANVAS
About
Anyone who has ever been in a boring meeting certainly knows what a doodle art is. It need not be artistic or perfect for doodle art has its own unique beauty. Since everyone is familiar with doodle art and they simply do it naturally, we thought of using this artistic form to help de-stress, meditate and create beautiful art while in that state of harmony. ZenDoodle or Zentangle Method is an easy-to-learn, relaxing, and fun way to create beautiful images by drawing structured patterns. The tangles are created with combinations of dots, lines, simple curves, S-curves and orbs. Zendoodles seem very intricate at the first glance but the process of creating one is relaxing and easy. Zentangles are created in smaller sections one at a time. All these little pieces of intricate doodles are termed as tangles which together make up a complete Zentangle.The result is a delightful surprise!
Benefits of ZenDoodling:
- Intuitive
- Fun
- Relaxes
- Leads to inspiration
- Teaches patience
- Inspires creativity
In this Beginners' class, you will:
1. Discuss and learn the basics of what a ZenDoodle is and how to create it.
2. Practice basic Zentangle designs.
3. Create your own Zentangle in black and white on a big sheet of paper.
All age groups and experience levels are welcome to join this class. We will provide all the art material along with complementary refreshments. At the end of class, you can take your masterpiece with you!
When: April 28, 4 PM-6PM
Where: Barista Flavor Town, Bestech Chambers, Sushant Lok 1, B-Block, Gurugram