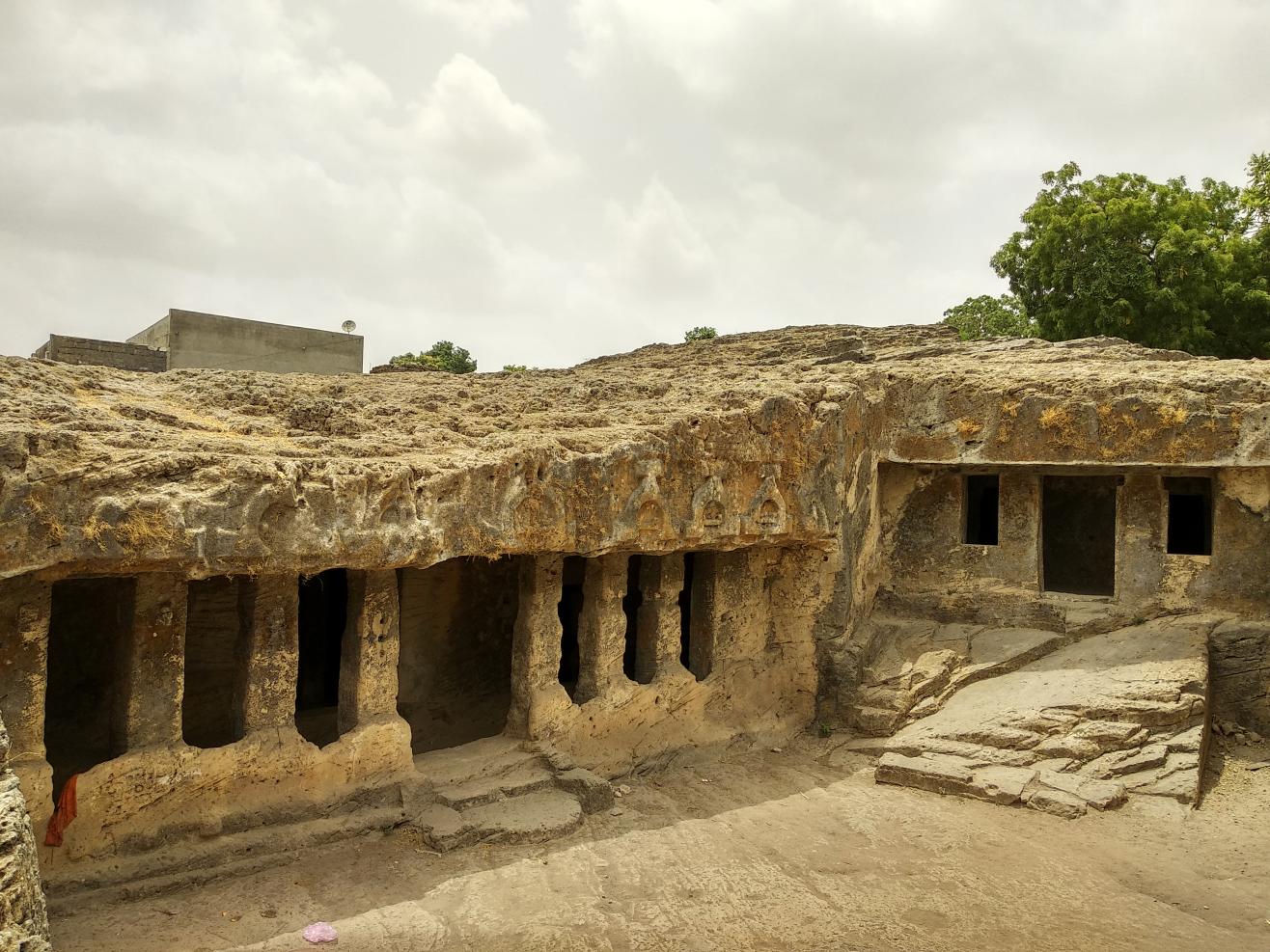 Monuments
Bava Pyara caves (Baba Pyara caves), Junagadh
Baba Pyare, KhapraKodia Caves
About
Baba Pyare and Khapara Kodia are two contrasting Buddhist caves. While Khapara Kodia is known for its simplicity, Baba Pyare is grand and spacious. Khapara Kodia dates back to around the 3-4th century, and was inhabited by monks until a water seepage problem caused them to have to move away. Baba Pyare was carved in the 1st - 2nd century, during the Satvahana period.
The large chaitya hall and court in Baba Pyare
The unique water tank structure in Khapara Kodia
The floral designs on the walls of Baba Pyare
The caves are located in Junagadh, which can be accessed.
For air travel, head to Rajkot airport, which is the nearest airport to Junagadh.
Buses from cities such as Mumbai, Ahmedabad, Udaipur and Surat also go to Junagadh.
Trains from cities such as Kozhikode, Pune, and Ahmedabad are connected by train to Junagadh
Venue
Baba Pyare, KhapraKodia Caves
Bava Pyara caves (Baba Pyara caves), Junagadh, Mullawada, Junagadh, Junagadh, Gujarat, 362001
GET DIRECTIONS