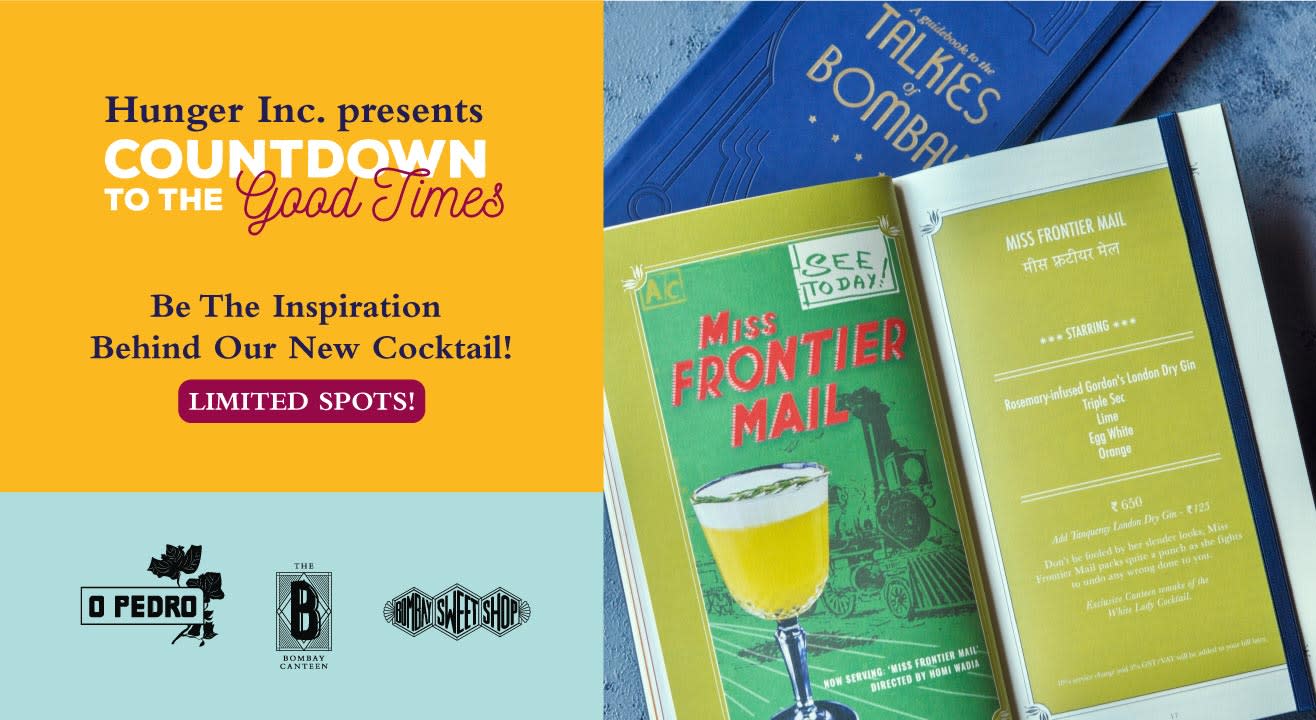 Experiences
Be The Inspiration Behind Our New Cocktail
The Bombay Canteen or O Pedro
About
We're not kidding! Our ace Bar Manager, Rahul Raghav will create a cocktail inspired by you and we'll add it to our menu at The Bombay Canteen or O Pedro. To make this happen, start with a phone meeting where we discuss your likes, dislikes and get to know you better. Then, Rahul and his team will work their magic to create a drink that's all about you. And yes, you do get to taste it.
*Terms & Conditions
We will be able to add this cocktail on our menu only once the current covid-19 situation improves and our outlets start normal operations.
Rahul and his team will be finalizing the recipe and other details for the cocktail.
The offer once purchased, cannot be returned or refunded.
This offer is not valid in conjunction with other discounts, offers or promotions.
For any queries, please email us at nikoulina.berg@hungerinc.in