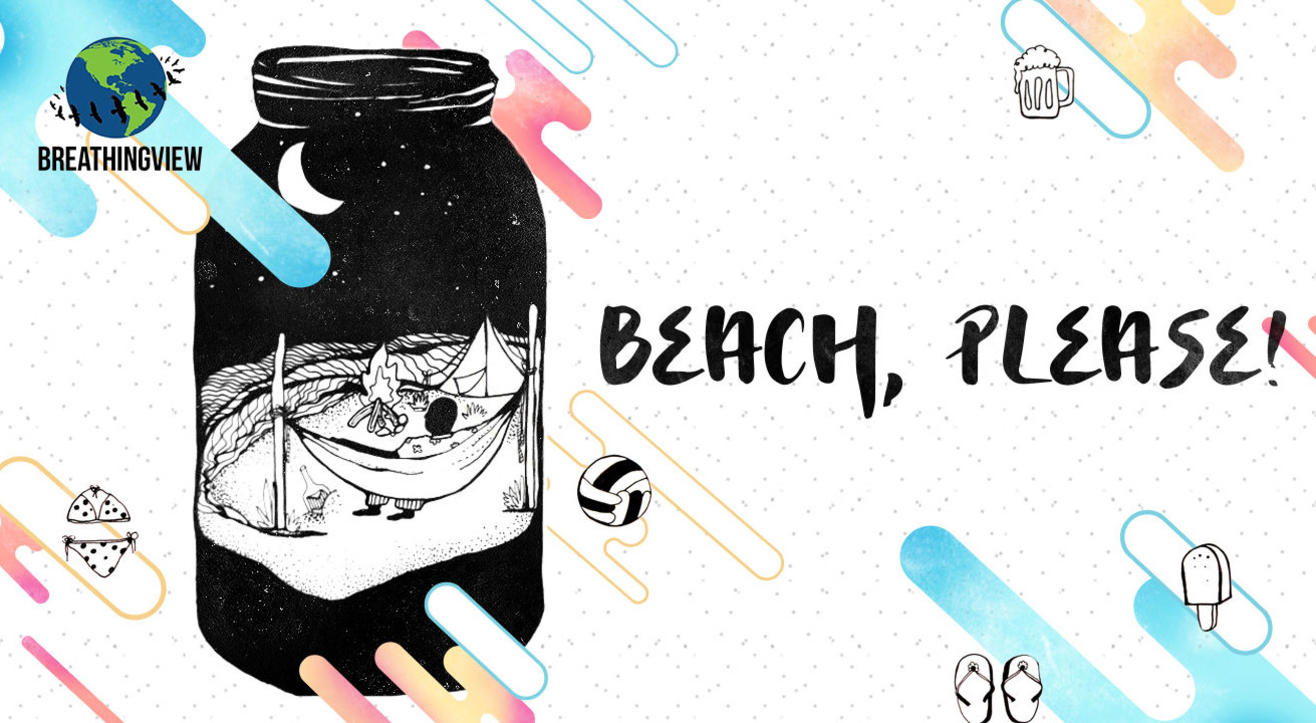 Camping
Beach, please!
Revdanda Campsite, Alibaug
About
You like beaches?

Picture one. Minus all the bothersome city bustle. Plop a few tents here and there, facing the sea, yes. A bonfire? Sure. Slide in a food truck too, to satiate those desires which the sea might not. And an outdoor theatre, because why not? Also, don't worry, we'll have a bunch of stars for ambient lighting.
So umm, beach, please?
Please note: The tents will be personal and will be given on twin/triple sharing based on your booking.
A single person will not be given a personal tent - you will need to book for two to get a personal tent.
Beach, please?, is not your typical beach outing, and we won't leave you to building lazy sandcastles.
There'll be a merry bonfire with music to accompany the sound of waves. An outdoor cinema with popcorn on the house. And a variety of specially curated fun experiences for you. A tuck-shop to refill empty tumblers and munchies' bowls. And games, yes, watch out especially for the giant marshmallows. When hunger pangs strike, fight them back at the food truck, which is right around the corner, or rather right around the palm trees.
And when your eyes refuse to stay open, tuck yourself into your personal sea-facing tent. The waves will sing you a melodious lullaby until you drift off into your sandy dreams.
Stay
Spacious tents (sharing basis)
Mattress and blankets
One solar lamp per tent
Camping kit by Beach, please!
Experiences
Ticket for one for the beach movie screening at the campsite with some really cozy blankets and pillows. Oh, and some popcorn too!
Specially selected music for the evening to keep you grooving
Portable executive washrooms with an attendant
A private beach at your disposal – say hi to long walks without chappals on secluded beaches
Campfire to keep you warm and some marshmallows for you to roast
Board games along with some curated outdoor games
A beautiful craft workshop for you to take a souvenir back with you!
Meals
High tea, coffee, snacks, coolers
Popcorn on the house for the perfect movie watching experience
Dinner – We'll have a variety of available options for your dinner
Breakfast – A beautiful breakfast menu for you to relish with the sunrise at the beach with some chai/coffee
Transport to and from the campsite
Alcohol and munchies that you may purchase at the tuck-shop
Any other expenses you may make
Anything not mentioned in "Inclusions"

One jacket to keep you warm
A colourful swimming suit for the beach
Sunscreen and any other toiletries
A change of clothes
Towel
Medicines (if any)

About 18 km away from Alibaug market, reach Revdanda High School and follow the signage to reach the campsite.
If you're coming by the ferry, we recommend you take either of the below ferries to reach the campsite just in time to enjoy the sunset –Maldar Ferry –11.45 a.m., PNP – 12.10 p.m.
From Mandwa Jetty, you can hire a tum-tum (rickshaw) – will cost around 600-800 for 6-7 people