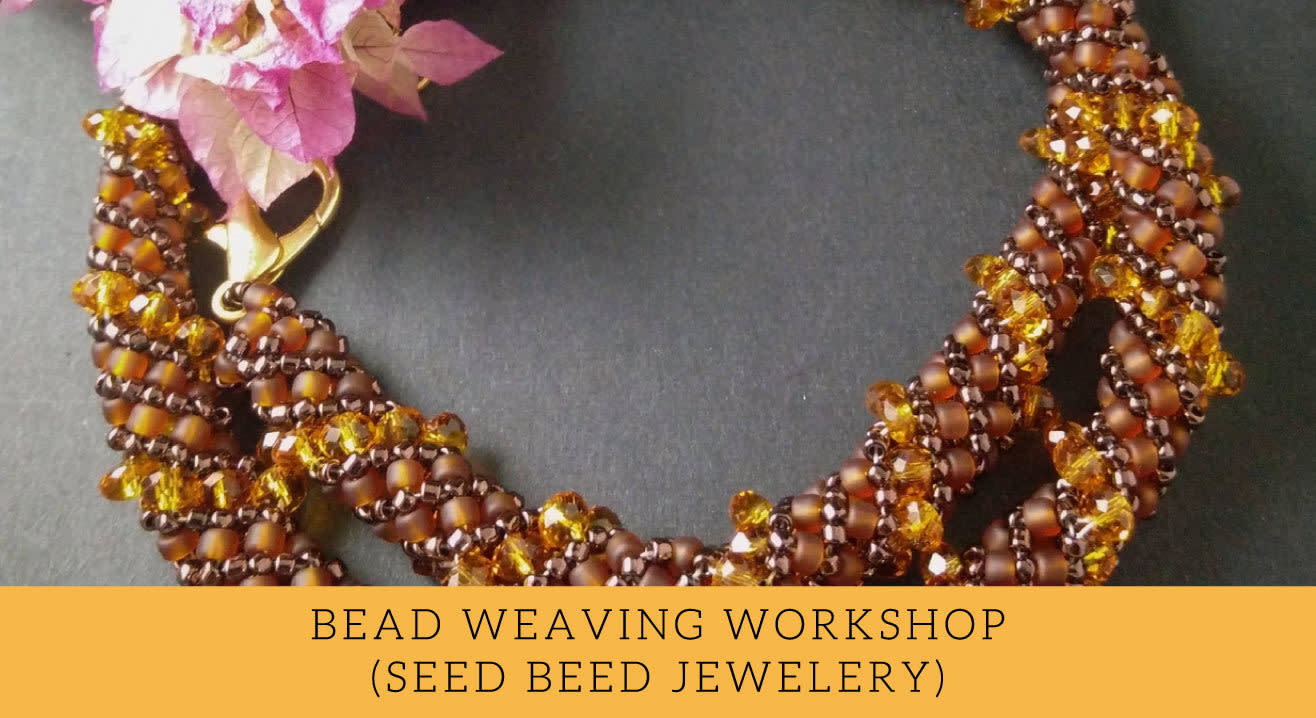 Craft
Bead Weaving Workshop by Bloom & Grow
About
Bloom & Grow presents to you an exhaustive 8-hour Beginner workshop spread across two days (Oct 7th&8th) on bead weaving/ off loom bead jewelery in association with Risham Jewelry.
Bead weaving is a great technique and requires minimal space and tools, so it's easy to get started.
How is it different from regular beading/stringing?
Bead weaving is often-times confused with beaded jewelry, but it's far from it in both its look and making. Regular beaded jewelry making is all about stringing various kinds and shapes of beads to form a piece of jewelry of your choice, unlike bead weaving, where you use various weaving techniques and the raw materials are mostly tiny seed beads which range in sizes from 1.5mm to 4mm depending on the project. Off-loom bead weaving uses a needle and thread to connect small beads together to create an almost limitless variety of designs. Once you get started you'll be hooked forever! Using the base techniques, you can create beautiful, intricate jewellery pieces and you are only limited by your imagination.
Who can learn it?
This is a beginner workshop, so the only pre-requisite is to be able to thread a needle.
As the saying goes- "If you can thread a needle, you can bead weave."
One will learn 3 core techniques, which will help you understand the basic thread-paths and how you can construct and embellish a piece of beadwork.
You will learn how to make earrings, beaded rope necklace and bracelet using the below techniques.
Right Angle Weave
Tubular Netting
Russian Spiral
Attaching clasps and ear hooks to your designs
Understand the various tools and types of beads available and what works best with what pattern
Venue
Bloom & Grow, Bangalore
6th Cross Road, 17th D Main Rd, 6th Block, Koramangala, Bengaluru, Karnataka 560095