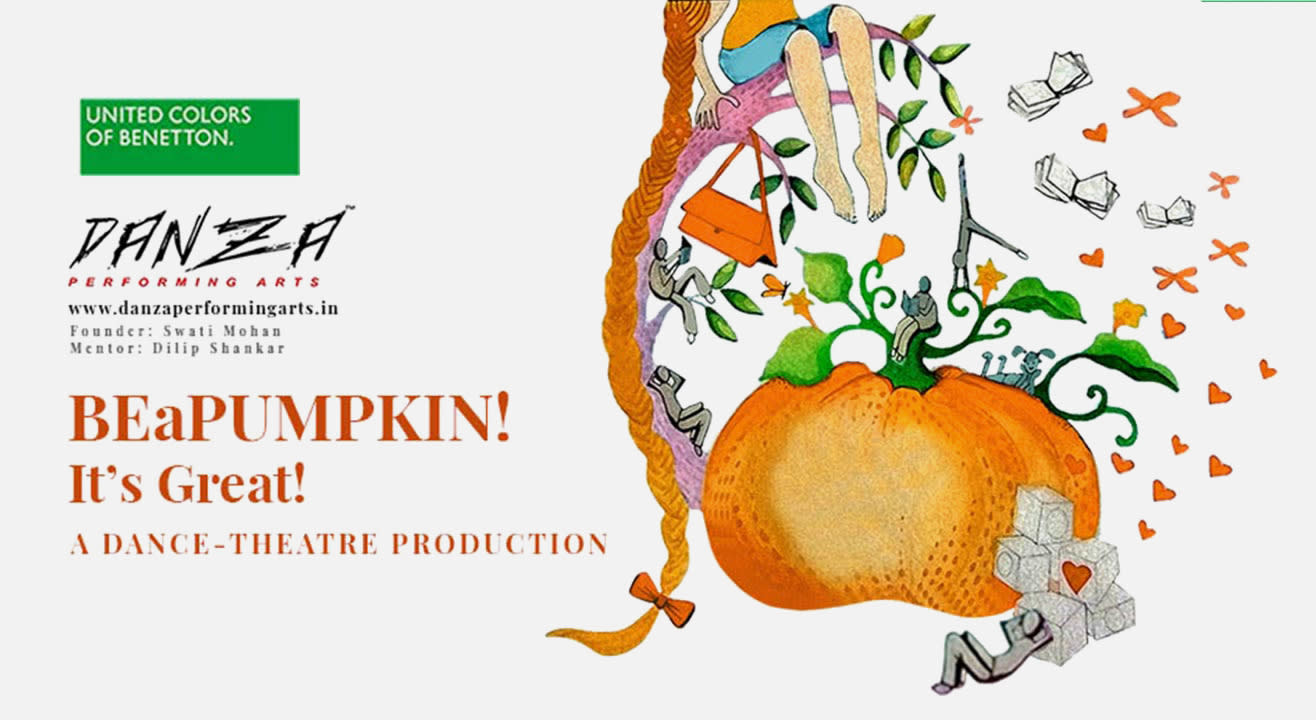 Dance
About
A pumpkin is a pumpkin! It can be me and you, the dog, the tree, the bird which flies free! The beauty is that it's a pumpkin and it doesn't worry about being anyone else! Isn't that great!
The show is Danza Performing Arts' 9 th Annual Summer Dance theatre production celebrating 10 years of fearless engagement with dance, theatre, music, meditation and yoga. It's about just being who one really is without worrying about being anyone else! We rejoice in our flaws and boons, understanding that humor is essential in life and resistance is useless! The yearning to get out of mechanism opens the doors to knowledge which in turn commands free and wild imagination! Fairy tales are not just for kids and playfulness and creativity must not be abandoned ever! Most importantly if you are a pumpkin, just be it! Being a pumpkin is great!
While the performance is narrated by 75 year old poet, singer and an actor, it explores clowning, along with contemporary and jazz dance with kids, adults, amateurs and professionals all under one roof! Live music and performers interaction with the audiences adds a vibrant and immersive layer to the production as well.
Direction: Swati Mohan. Production Mentor: Dilip Shankar. Concept: Swati Mohan, Dilip Shankar. Choreography: Swati Mohan and Supriya Babbar. Assistant Choreographer: Shohini Dasgupta. Clowning Facilitator: Tapasya Dasgupta. Interns: Deepak Bhatia and Rakesh. Music Edit: Gaurav Singhh. Light Design: Milind Srivastava. Video Artist: Deepak Kattar. Assistant Video Artist: Avi Arora. Publicity Design: Shohini Dasgupta. Styling Consultancy: अनाम. Actor: Malti Sawhney. Clowns and Dancers: Students of Danza Performing Arts.
Venue
The Zest, Gurugram
Apparel House, Institutional Area, Sector 44, Gurugram, Haryana 122003, India