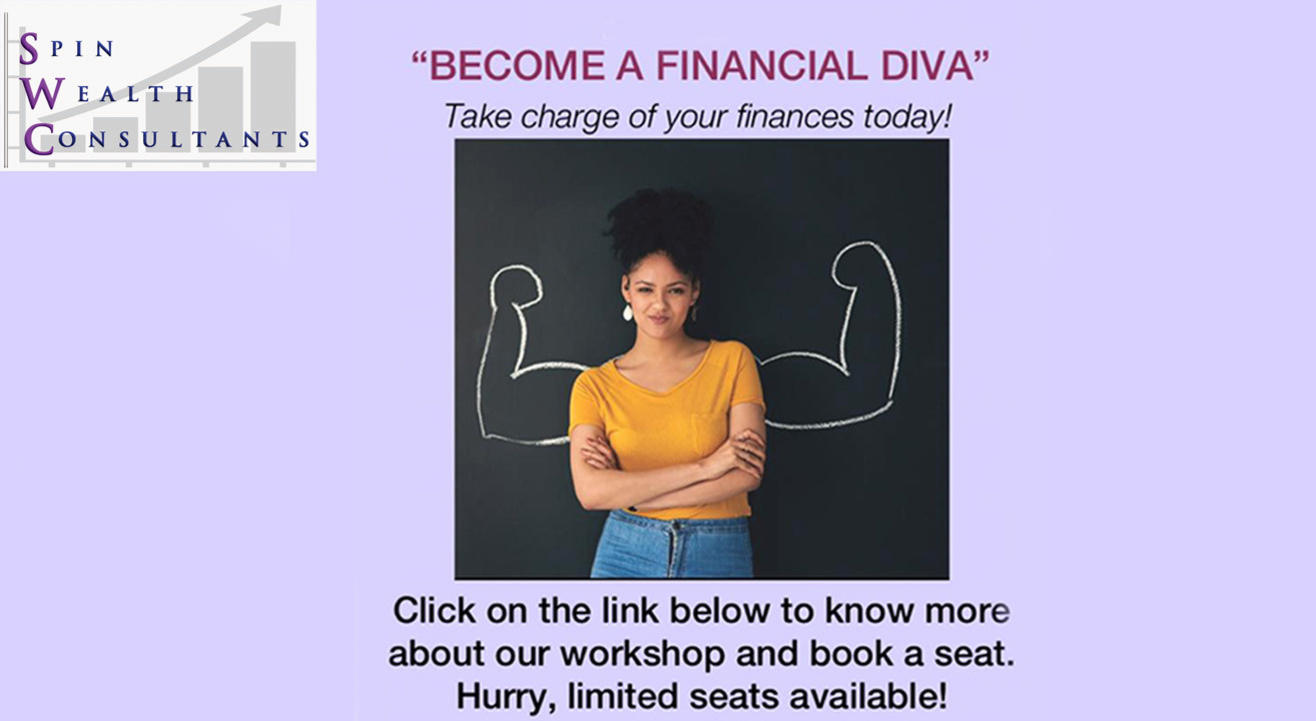 Business Centre, Lodha World Towers
Invite your friends
and enjoy a shared experience
Invite your friends
and enjoy a shared experience
About the Event
Mutual funds? Risk? Inflation? If investing gives you nightmares, we have the perfect solution for you.
Announcing the Spin Wealth Consultants Become a Financial Diva workshop, designed for those who are afraid of investing, or want to invest but don't know where or how to start.
What you will learn
Our workshop will show you simple, yet effective ways to:
• Save, invest and make your money work for you
• Make the right investment choices for you
Our founder Kanika Kapur will guide you through the world of investing and introduce you to important concepts, including:
• Creating savings and additional sources of income
• How to become financially free
• How to beat inflation
• Setting investment objectives
• Options for investing and real returns
• Tips to keep your money safe in volatile markets
• How to become (and stay) rich
• Understanding and selecting mutual funds
• Understanding risks
What makes this workshop different
Our workshop is hands-on, packed with practical information, and tailored to suit the needs of financial newbies like you. You will learn to analyse your own risk profile, set your investment goals and pick funds that are best for you.
At the end of this workshop, you will be able to:
• Convert your savings into investments
• Select a mutual fund which works best for you
• Invest and make your money work for you
The workshop is ideal for those seeking to become financially independent by making their money work for them, and those looking to keep their money safe over the long term.
By the end of the workshop, we're sure that you will be able to make confident, informed decisions about your finances.
About the trainer
Kanika Kapur is the founder of Spin Wealth Consultants and has worked in finance for over 10 years. She holds an MBA from Narsee Monjee Institute of Management Studies (Mumbai), and currently manages assets of over ₹50 crores.
Book a seat today and conquer your fear of investing!
Limited spots available.
Time: 4-6pm
Business Centre, Lodha World Towers
Business Centre, Lodha World Towers, Senapati Bapat Marg, Lower Parel, Mumbai - 400013
GET DIRECTIONS