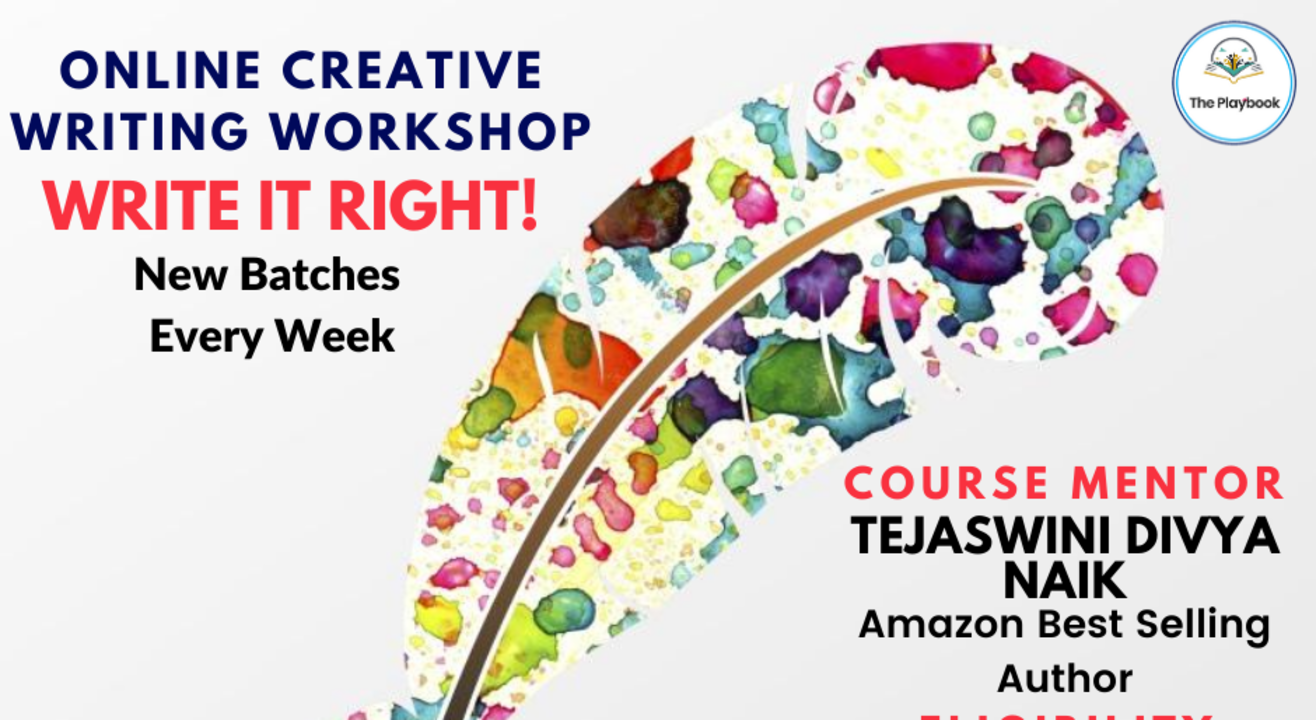 Become an Author with Tejaswini | 8-18 years | 12 sessions
September 7 | 7PM - October 13 | 7PM
Invite your friends
and enjoy a shared experience
Invite your friends
and enjoy a shared experience
About the Event
Write it Right is an online Creative Writing Workshop for children from 8-18 years of age. The basic course is spread over 6/12 sessions.
The complete focus is on your child and their interpersonal as well as intrapersonal skills.
Every person has a writer in them, it's just with the correct guidance and help, one can achieve all that they dream of.
We are to do exactly that, guide, mentor and help tap into your child's inner writer and help them become who they want to be!
Let's get them writing their book, because no one else is writing it for them!
TOPICS COVERED:
1. the 5 basics to becoming a writer
2. knowing and understanding the writer within
3. 4 diff forms of writing
4. 3 diff styles of poetry writing
5. basics of rhyming
6. 6 styles of rhyming
7. personal assignments
8. group assignments
9. in class assignments
10. games that involve learning
GOALS:
1. understand your writing style
2. learn who you truly are
3. author your own book
4. master your writing skills
5. get published!
Inside the Class | Write it Right