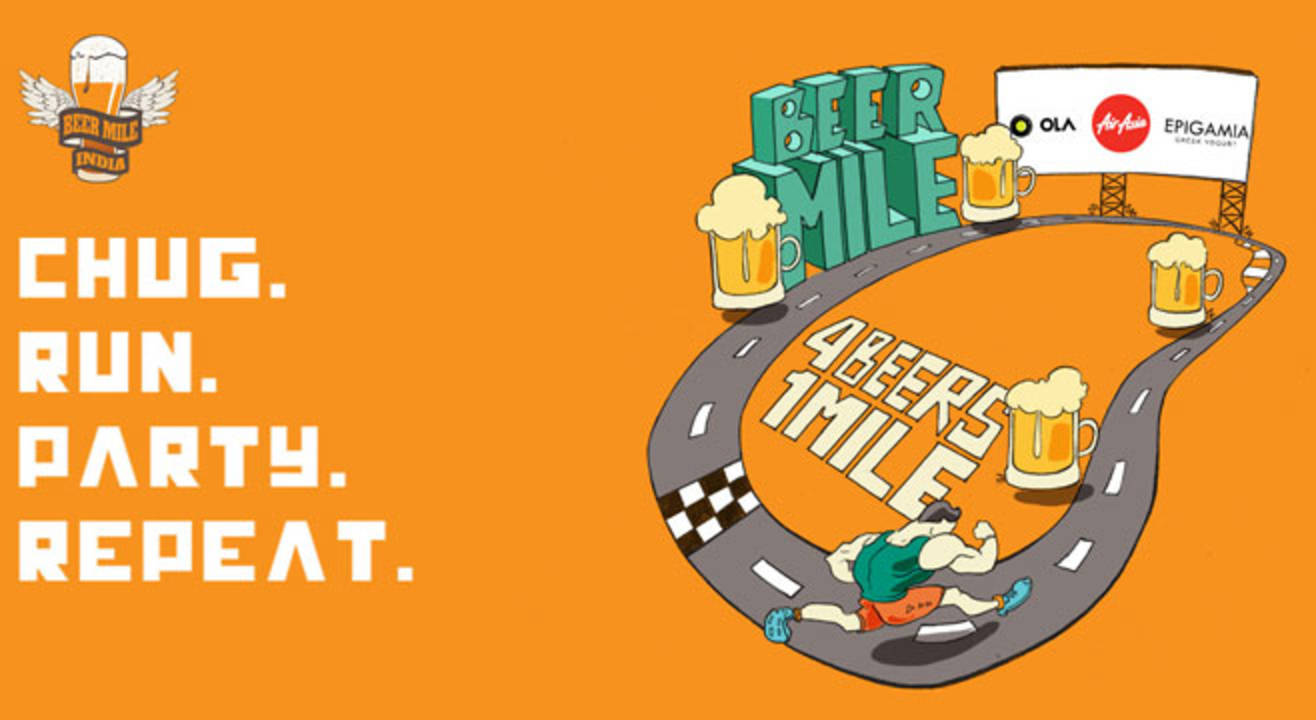 Beer Mile India
January 15 | 9AM
Brigade Orchards
About
Remember those nights when you had the time of your life, drinking beers with friends, all the while promising yourself you'll go for a run next morning to make up for the binge drinking, but never got down to doing it?
…Ever wondered why can't I have beer and exercise at a same time?.\
How about if you can have beer with your friends and exercise at the same time? Because it's real, for the first time ever in India, introducing to you the Beer Mile India!
4 beers. 1 mile. One epic festival.
Drink a beer, run a quarter-mile, drink another and run another quarter-mile and so on… Sounds simple? Plus, it's a whole lot of fun!
So, here's a shout out to all the beer lovers and endorphin junkies, to come join us for this unique and supremely fun event, accompanied by an epic festival which will have amazing music, food, games and more beer!
Join us for the first ever Beer Mile in India and get the bragging rights of being a part of the first batch of beer milers in India.
Note:
Pick up your coolest race T-shirt at the Venue.
Venue
Brigade Orchards
NH 207, Boodigere Road, Devanahalli, Brigade Orchards Spinal Road, Devanahalli, Bangalore, Karnataka 562110
Terms & Conditions
Pick up your coolest race T-shirt at the Venue.
Please carry a valid ID proof along with you.
The sponsors/performers/organizers are not responsible for any injury or damage occurring due to the event. Any claims regarding the same would be settled in courts in Mumbai.
People in an inebriated state will not be allowed entry.
Venue rules apply