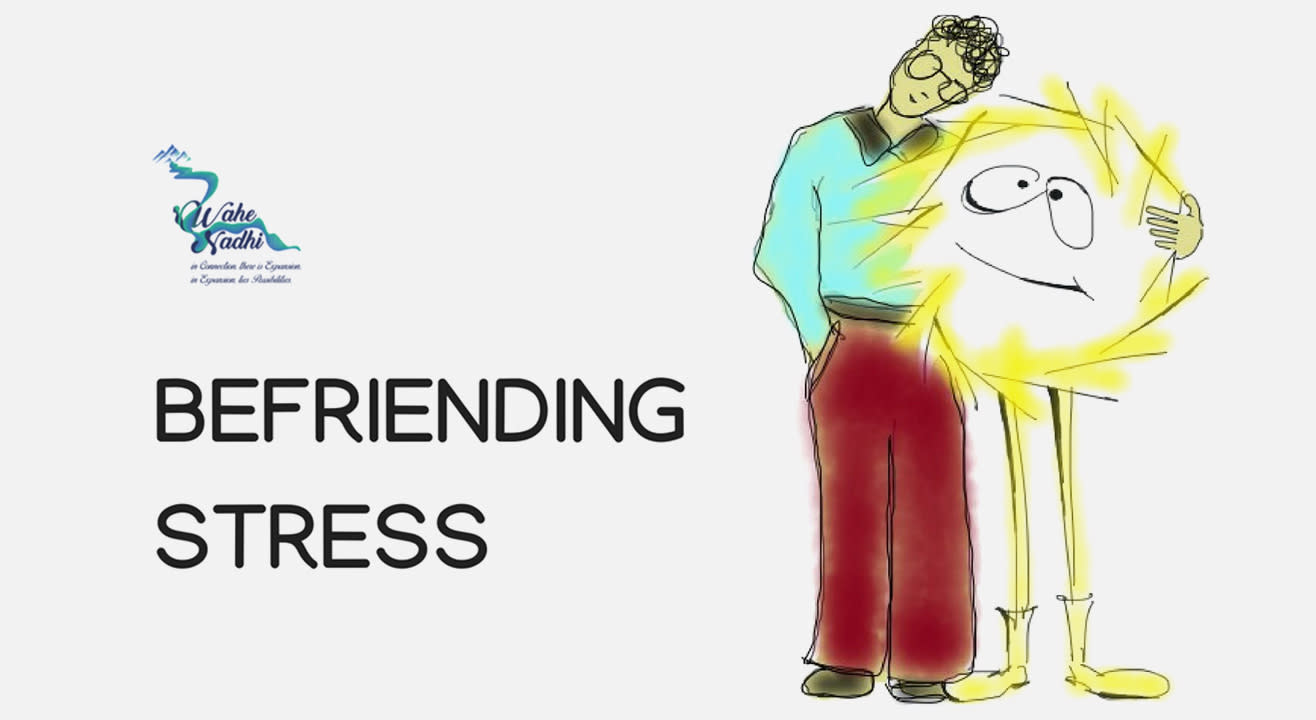 Self Improvement
Befriending Stress
Multiple dates | October | November| 10AM
Dialogues Cafe, Koramangala
About
Consider the following scenarios:
Did you know?!

A Standford University study finds that:
Stress is a preparation of the body and mind for helpful and productive action. It is the Mindset that 'Stress is harmful' to us that causes more Stress related diseases, not Stress itself.
Befriending Stress' by Wahe Nadhi aims to re-introduce Stress as a mind-body response to embrace and not avoid.

In this program, we would :
Unlearn our perceptions about Stress being harmful to the body and brain.
Learn to recognize our personal stress markers, so that we may regulate them
Understand what might be the potential obstacles in making changes to our Stress mindset
Find strategies to use Stress as a signal for 'productive and resilient
Learn some practices of mindfulness, meditation to assist in our Stress work

"When you embrace stress, you can transform fear into courage, isolation into connection, and suffering into meaning"- Kelly McGonigal, PhD, author, health psychologist and lecturer at Stanford University
To facilitate reconnection with Inner Resources so that we can overcome inner resistance to grow. Building growth one insight at a time.
Venue
Dialogues Cafe, Koramangala
41, 100 Feet Rd, 4th Block, Koramangala, Bengaluru, Karnataka 560034