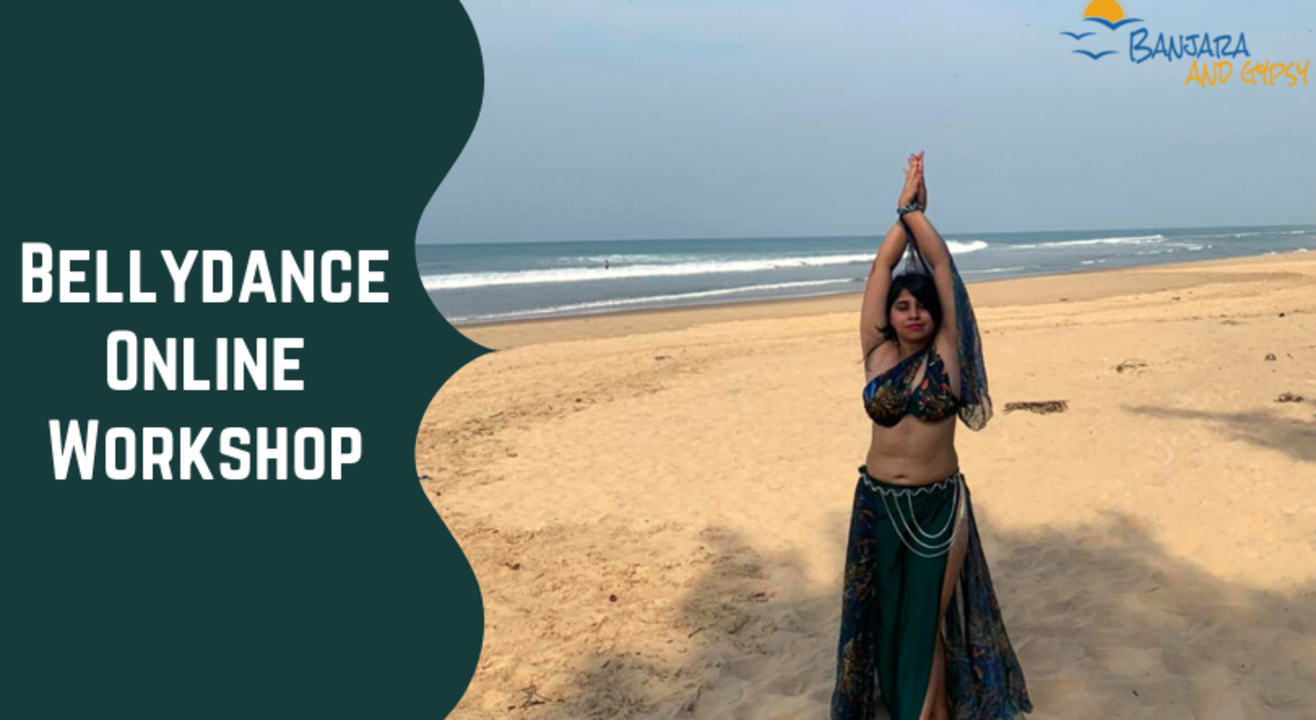 Belly Dance Online with Sheena
January 30 | 12PM - February 13 | 1PM
Enjoy this event from your home
Event Guide
Digital Event
Watch on Zoom
Masterclass
Learn from an expert
Invite your friends
and enjoy a shared experience
Belly Dance Online with Sheena
January 30 | 12PM - February 13 | 1PM
Enjoy this event from your home
Event Guide
Digital Event
Watch on Zoom
Masterclass
Learn from an expert
Invite your friends
and enjoy a shared experience
Event Guide
Digital Event
Watch on Zoom
Masterclass
Learn from an expert
Invite your friends
and enjoy a shared experience
Have you tried Belly Dance? if your answer is "No" then this is a workshop for you, we will learn basic techniques and add it on Bollywood song. At the end of class, you will be happy with this fun workout class and a small choreography that you can showcase to your friends or on Instagram.
Some of you are aware of this form and some of you might be thinking "Is it for me?" and the answer is "Yes, it's for everyone", it's a beautiful and elegant art of dancing. Sometimes people confuse it with vulgarity and forget it's just an art where we learn to move though our core (tummy), chest and hips. aren't they part of all dance forms. My intention is to introduce this form and tell you how beautiful and proud you will feel after the session.
It's for anyone who likes to dance and more than a dance, it's madness, someone said it right "Dance is the best way to express your feelings" [that someone is me :p]
It's this beginner workshop so open for non-dancer and a dancer.
Dress Code:
Comfortable clothes, Sports wear/Skirts/track pants/leggings etc.
Agenda:
Warm-up
Bellydance techniques and movements
Choreography
My last show performance captured by Tv9:
https://youtu.be/XFJwUBEvFSM
About the trainer:
Sheena Chaudhary has started dancing since 3 yrs and have been performing since then in various bollywood and folk dances like Rajasthani, Garba, Punjabi and Haryanvi. She got trained in professional Salsa by Vinay Lawerence and a professional belly dancer under training by Sadie and Anasma, international belly dancers from the USA and France. She has performed in various shows in Bangalore -IIDC, Footlights, Realm (Dance 360), and has done choreographies for schools, colleges and Corporates