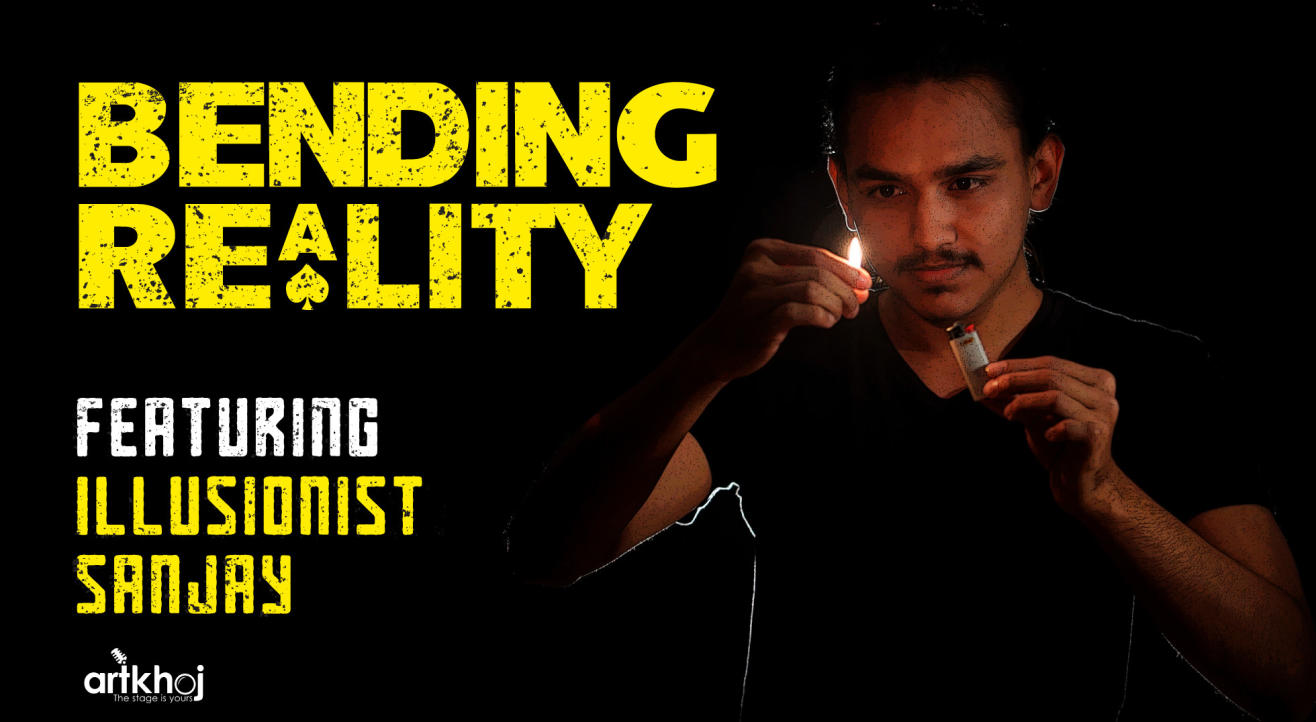 Other
Bending Reality - A Magic Show by Illusionist Sanjay
About
After years of practice and shows in corporates and private parties, Illusionist Sanjay brings his first ever public show for the people in Bangalore.
Bending Reality is an intimate performance showcasing a unique blend of the art of magic, mystery and deception that is bound to leave you awestruck. The show is an interactive experience from start to finish. So come and witness the impossible as Sanjay gives you a glimpse into the unreal.
Bending Reality at Artkhoj is a demonstration of Sanjay's most powerful, impossible magic and mentalism, presented in an intimate, elegant theater.
About Sanjay
Sanjay is a professional illusionist, magician and mentalist based in Bangalore who has performed and entertained in corporate events, weddings, private parties all over India with his visual and elegant style of magic and mentalism. Sanjay is a strong believer in live performance and does not usually allow his magic to be diluted by videos.
He believes that the best way to actually experience the impossible is to witness it being done live.
About Artkhoj:
Artkhoj is an aggregator of artists, hosts, vendors and art institutes across the country. Artkhoj provides opportunities to artists from all the genres thus helping them pursue their passion.
Artkhoj also helps hosts (corporate, colleges, apartments, etc) find the right talent/artists for their requirements thus making the event experience smooth and fun.
Bending Reality by Illusionist Sanjay
Venue
Artkhoj
R.K Colony, Marenahalli, 2nd Phase, J. P. Nagar Bengaluru, Karnataka 560041
GET DIRECTIONS