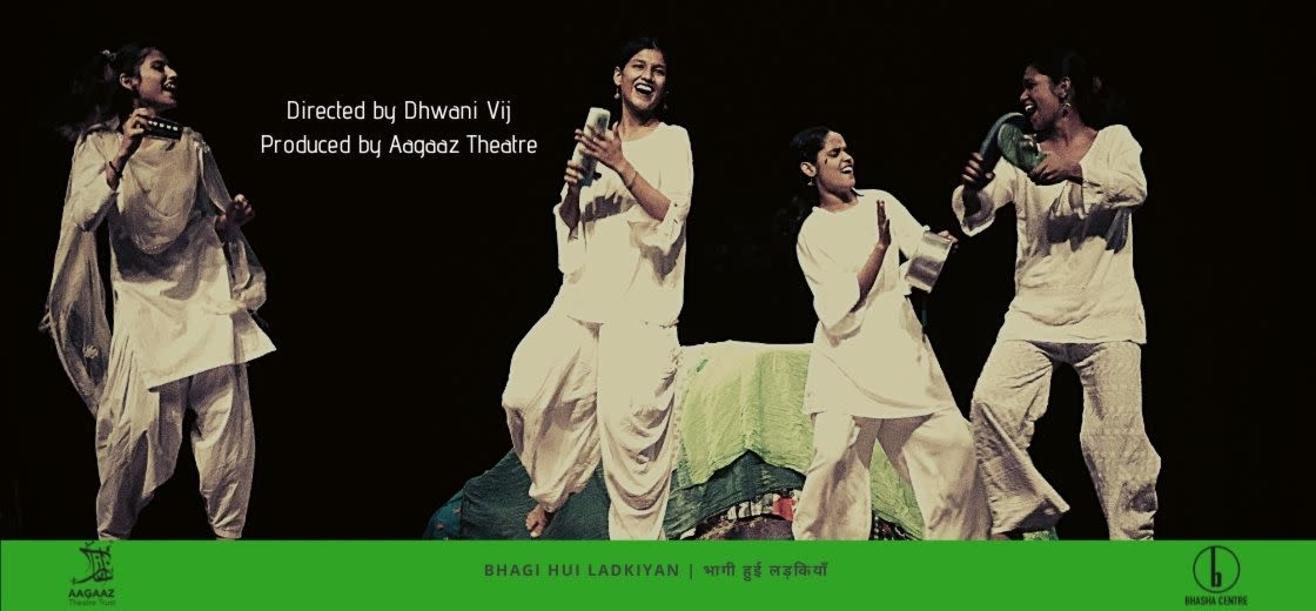 December 16th & 18th | 7.30 PM
Bipin Chandra Pal Bhavan, Delhi
Step out and enjoy this event
Event Guide
Live Performance
Enjoy a unique experience
Invite your friends
and enjoy a shared experience
December 16th & 18th | 7.30 PM
Bipin Chandra Pal Bhavan, Delhi
Step out and enjoy this event
Event Guide
Live Performance
Enjoy a unique experience
Invite your friends
and enjoy a shared experience
Event Guide
Live Performance
Enjoy a unique experience
Invite your friends
and enjoy a shared experience
Bhagi Hui Ladkiyan was commissioned as a part of Gender Bender 2016 supported by Goethe Institut Bangalore and Sandbox Collective. Dhwani Vij collaborated with Aagaaz Theatre Trust to develop a 15 minute long piece, which was presented at the festival as a work-in-progress piece. The original piece was devised with two actors - Nagina and Jasmine. With the support of the Refunction Grant by Goethe Insitut Delhi, an hour long show was directed with 4 actors. This year, we plan to re-work this play to reflect the narratives post-pandemic, and in the socio-cultural milieu of the actors and their world.
The play explores the actors' gendered bodies and their relationship with the self, others and public spaces - the piece uses objects, physical theatre, and cartography to devise a thought provoking experience.
These stories begin on a random day. These are first hand retellings of day to day in Nizamuddin basti. The spectator is invited to enter the performer's world- through everydayness of the narrative.
Bipin Chandra Pal Bhavan
G6RV+636, Bipin Chandra Pal Marg, A81, Block A, Chittaranjan Park, New Delhi, Delhi 110019, India
GET DIRECTIONS
December 16th & 18th | 7.30 PM
Bipin Chandra Pal Bhavan, Delhi
Step out and enjoy this event
Event Guide
Live Performance
Enjoy a unique experience
Invite your friends
and enjoy a shared experience