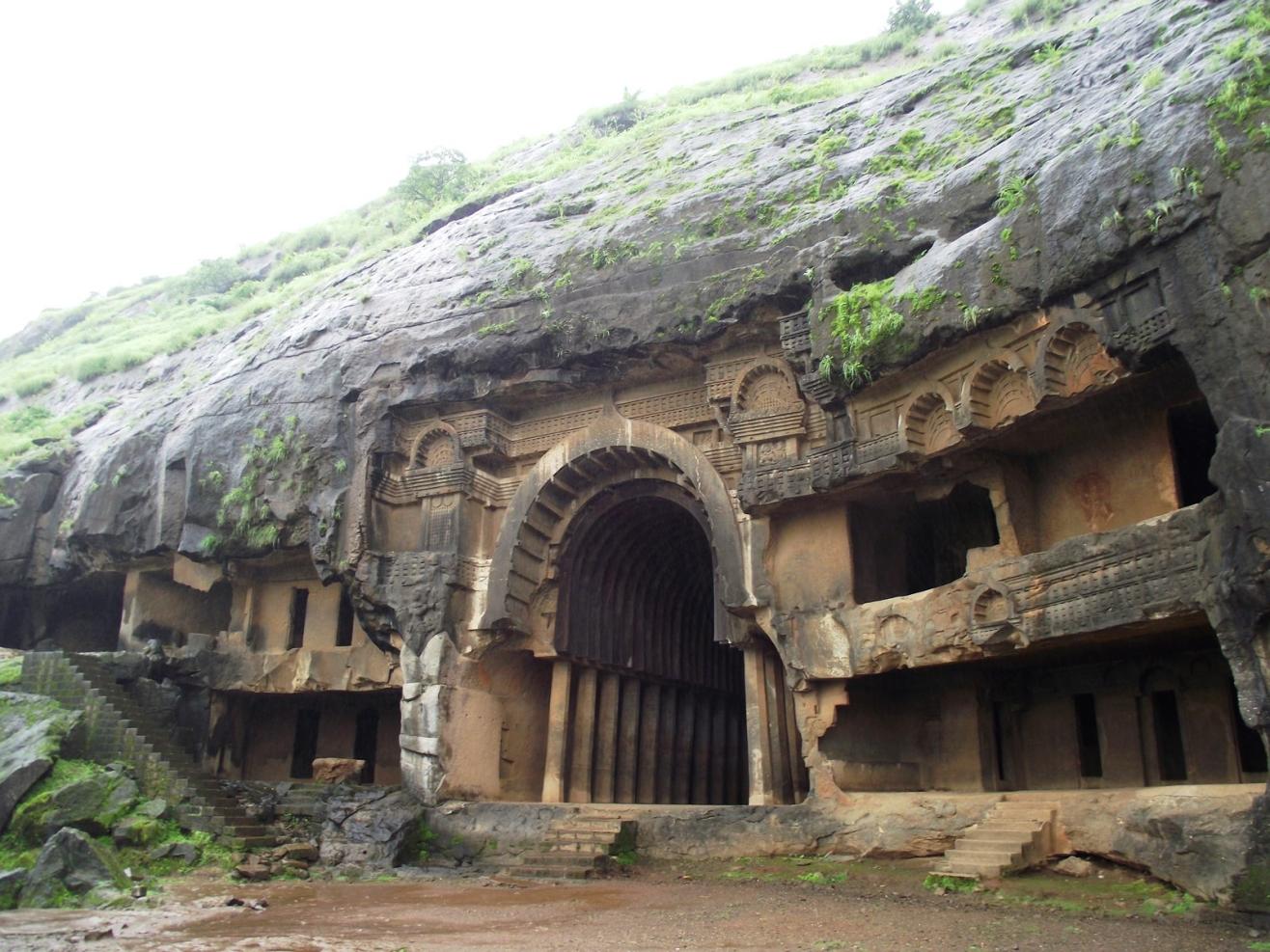 Monuments
Bhaja Caves, Lonavala
Cave, Temple & Inscriptions, Bhaja
About
The Bhaja caves are a group of rock-cut Buddhist caves dating back to around the 2nd century. They have beautiful ornate features like sculptures with intricate headdresses, garlands and jewellery. There's also a splendid Chaityagriha hall! The beams you'll find in the hall are in fact among some of the oldest surviving woodwork in India. They are the same ones the monks installed about 2200 years ago, with only minor restoration work made. There are viharas (living quarters) and water cisterns too, as you'll see in Mumbai's Kanheri caves.
Two sculptures in Cave 18, one driving a chariot with four horses and another riding an elephant with attendants carrying a banner and spear.
An irregular excavation identified as a cemetery, with fourteen rock-cut shapes and inscriptions
You can take a bus from Lonavala to Karla, which is about a 12 km drive, and an auto from there to Bhaja.
Trains also ply from Lonavala to Malavli. From Malavli station it's a 3 km drive to Bhaja caves.
Pune International Airport is the nearest airport. You can take a train from there to Lonavala.
Venue
Cave, Temple & Inscriptions, Bhaja
Bhaja Caves, Lonavala, Bhaje Caves Road, Near Bhaja Village Maval District, Lonavla, Pune, Maharashtra, 412106
GET DIRECTIONS