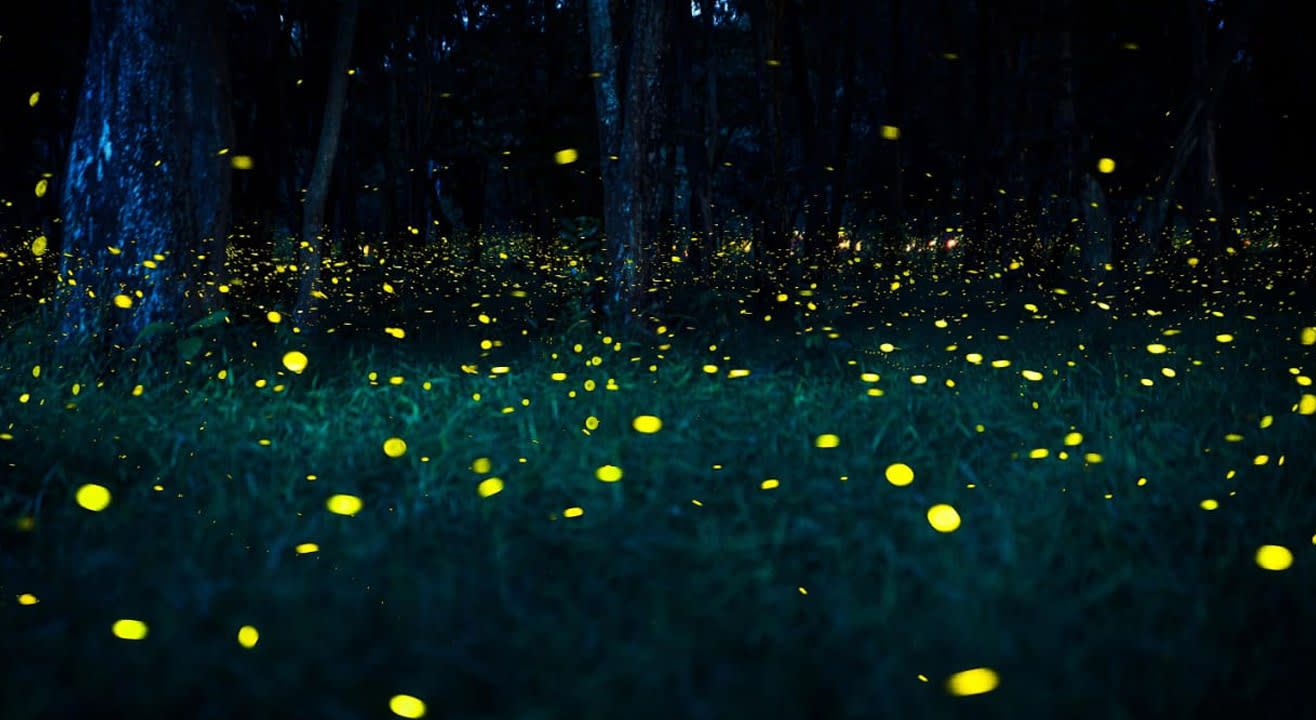 Trek
Check out fireflies and more at Bhandardara- Insider.in
The glowing wonders of nature are arriving again this season. Check out these amazing creatures under the starry sky.

Easily accessible through roadways, Bhandardara is a hill station nestled in the Sahyadri ranges of Maharashtra. You can witness lush greenery, waterfalls and high mountains. Sitting by the Pravara river, the untouched area hosts a perfect harmony between the elements of nature. The literal meaning of the area's name is valley of treasures. It is situated in the Ahmednagar district of Maharashtra.

It is a calm, peaceful and quiet place perfect for trekking, camping or picnic. It is also an ideal stopover for folks going or coming from Shirdi. Since the region is landlocked, extreme weather conditions can be experienced. The summers are blistering while winters are cold. Bhandardara sits at an altitude of 750m above sea level which is why you can witness striking views.

It was also a favourite destination of different empires throughout history. The lands were gained either by conquest, cession or exchanges. Dominated by Nizams and Mughals, it was captured by the Marathas in the latter half of the 17th century. One of the popular forts in this area is Ratangad. It is an ancient fort which was captured by Chhatrapati Shivaji Maharaj and remained one of his favourites. The British invaded it in 1817 and was under their possession until independence.

Caution: There are no petrol pumps at close distances once you starting entering the remote territory. Also, make sure you're not travelling post-sunset along these routes as it can be tricky.
How to reach Bhandardara?

From Mumbai – 3 h 30 min (165 km) via NH160
From Pune - 4 h 33 min (172 km) via NH60
Nearest railway station - Igatpuri. You can take the Kolkata Mail, Howrah Mail or Mahanagri Express from Mumbai.

From Pune you can take the Manmad Express which halts at Igatpuri station. Alternatively, you can also board the Deccan Queen and alight at Kalyan station, board a Kasara local and take a taxi towards Bhandardara .
Highlights of Bhandardara:
Lake - Arthur Lake Hill
Waterfall - Umbrella Falls and Randha Falls
Dam - Wilson Dam (Largest earthen dam in India)
Peak - Kalsubai peak (Elevation - 1,646 m)
Fireflies (Best time to visit) – Monsoon and Pre-monsoon | May - September
For all activities, the age group is above 10 years.

Things to carry:
Identity proof
Water - 3 L
1 torch with spare batteries
Bunch of papers, camera, cap etc.
Some ready to eat food - chikki, dates, plum cake etc
Umbrella, raincoat or windcheater
Extra pair of dry clothes
Medicines, if any
Please avoid wearing gold and other ornaments.
Check out what's in store for you below:
Subscribe to receive our newsletter!
Find the best experiences happening out there in your city or enjoy handpicked content while sitting comfortably at home. Paytm Insider is your go-to place to figure out what to do today!