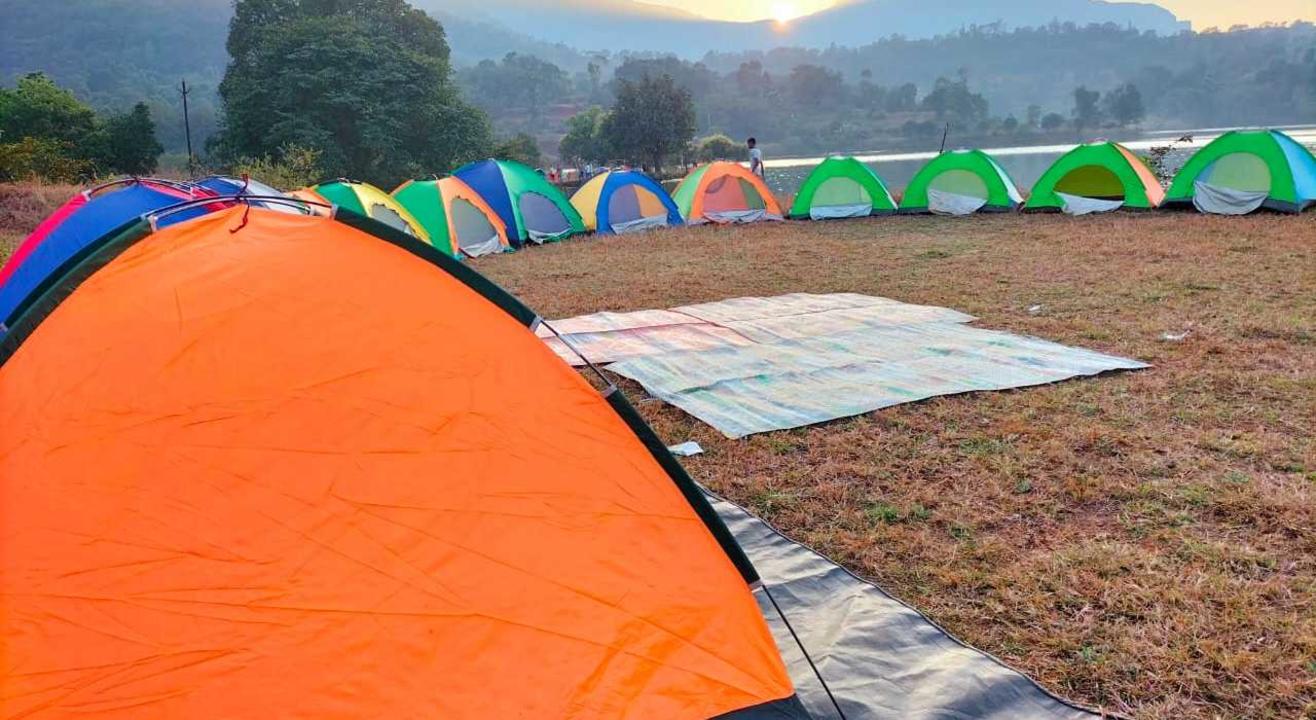 Bhandardara Lakeside Camping with Boating | TripAdvisor Tour
September 14 | 3:02PM - December 31 | 3:02PM
Bhandardara Camping by TripAdvisor Tour, Mumbai
Step out and enjoy this event
Event Guide
For Age(s)
Family Friendly
Getaways
Enjoy the outdoors
Invite your friends
and enjoy a shared experience
Bhandardara Lakeside Camping with Boating | TripAdvisor Tour
September 14 | 3:02PM - December 31 | 3:02PM
Bhandardara Camping by TripAdvisor Tour, Mumbai
Step out and enjoy this event
Event Guide
For Age(s)
Family Friendly
Getaways
Enjoy the outdoors
Invite your friends
and enjoy a shared experience
Event Guide
For Age(s)
Family Friendly
Getaways
Enjoy the outdoors
Covid 19 Safety Measures
This event adheres to the following

Health & safety measures
Invite your friends
and enjoy a shared experience
Covid 19 Safety Measures
This event adheres to the following

Health & safety measures
Our campsite is a lake-touch property with a proper western toilet facility. The camp is situated in a peaceful location away from the crowd. All meals are freshly prepared and served in a hygienic way. We also provide life jackets for you to have a good swim in the lake.
DAY 1
Time: 4:00 pm Check-in, and freshen up
Time: 4:30 pm Evening snacks
Time: 5:30 pm Relax by the lake or go for a swim
Time: 7:30 pm Barbeque time

Time: 9:30 pm Dinner

Time: 10:30 pm Late-night bonfire
Time: 11:30 pm Lie down & watch the star-filled skies
DAY 2
Time: 8:30 am Breakfast
Time: 9:30 am Boating
Time: 11:30 am Check out
Get In Touch
Phone
Travel experts are always
here to talk 24*7
(+91) 83569 57765


WhatsApp
Travel experts are always
here to assist 24*7
https://wa.me/918356957765


Email
We would like to hear from you
for bookings and other queries.
tripadvisortour1@gmail.com
Bhandardara Camping by TripAdvisor Tour
Bhandardara, Maharashtra 422604, India
GET DIRECTIONS
Bhandardara Lakeside Camping with Boating | TripAdvisor Tour
September 14 | 3:02PM - December 31 | 3:02PM
Bhandardara Camping by TripAdvisor Tour, Mumbai
Step out and enjoy this event
Event Guide
For Age(s)
Family Friendly
Getaways
Enjoy the outdoors
Invite your friends
and enjoy a shared experience