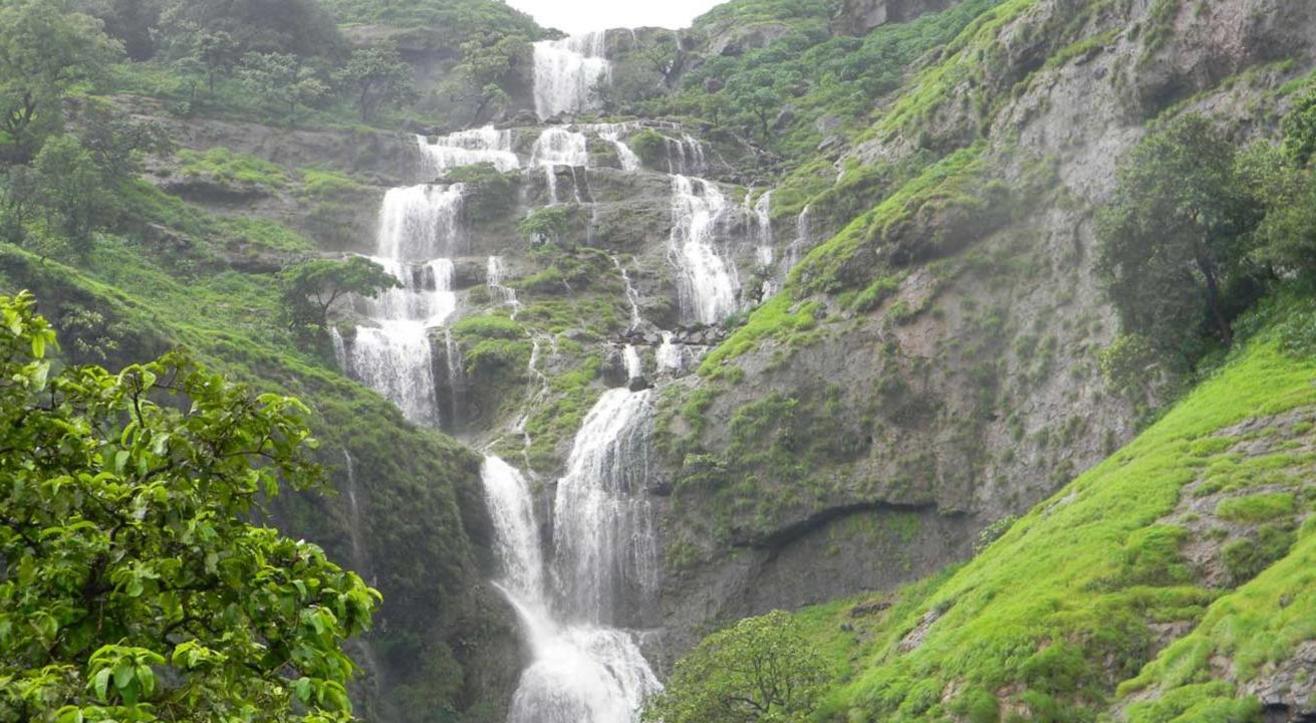 Camping
Bhandardara Monsoon Tour and Overnight Stay
September | October | 11AM
About
Overnight stay at Bhandardara is a unique experience which you may have never experienced till now with monsoon sightseeing experience.

Bhandardara is surrounded by the turquoise pristine water. Bhandardara is one of the best weekend getaways from Mumbai, Pune & Nasik. This place is always beautiful with its tranquil serenity and unspoiled nature. But during monsoon and post-monsoon period, its natural beauty increases many folds with numerous small & medium seasonal waterfalls and glowing greenery. During monsoon, it is difficult to arrange for camping in Bhandardara, but Visionesta Events provide accommodation in their guest house on a sharing basis in their dormitory rooms for large groups and also a few tent stays in shaded areas at the guest house.

They have separate rooms for boys and girls and will provide you BBQ in the evening and also offer unlimited starters! It will surely be a memorable experience for you.
Bhandardara check-in time: 11:00 AM (Day 1)

Bhandardara check-out time: 11:00 AM (Day 2)

Day 01: Arrival at Bhandardara
Arrive at Bhandardara by 11:00 AM at morning in your own vehicle/other means. You can reach Igatpuri or Kasara and then take local transport (state transport bus or shared jeep) to reach Bhandardara. Having your own vehicle is highly advisable. Enjoy afternoon lunch and get ready for the Bhandardara sightseeing experience.
Sightseeing will be for a duration of 5 hours approximately, within a streach of 50 kms. After finishing the awesome sightseeing experience, you will be brought back to Bhandardara, evening snacks with tea will be given, relish the delicious BBQ along with scrumptious homemade dinner (veg/non-veg/Jain) will be served thereafter. Night stay at dormitory rooms or tents in shaded area to protect from rain.

Day 2: Monsoon sightseeing and return journey to Mumbai
Wake up in the morning, after having breakfast, go for a walk at Bhandardara Dam, taking permission from the tour guide and under his supervision. After relaxing for some time, you can start your return journey to Mumbai or Pune and bid adieu to Bhandardara.
Bhandardara Sightseeing Details
Picturesque scenic landscapes, mountains, waterfalls surrounded by green pastures
Randhe Waterfall
Randhe Valley
Kokankada at Samrad
Bhandardara Dam
Sandhan Valley
Ancient Amrutheshwar Temple
Necklace Waterfall
Nanefall
Reverse Waterfall
Ghatan Devi
Spillway Gate
Umbrella Fall

Sightseeing Itinerary
12:00 PM - freshen up, have lunch
01:00 PM - introduction round and brief about the rules and regulation to be followed by every participant
01:30 PM - start the awesome Bhandardara monsoon sightseeing experience in your own vehicle, guide/group leader will be given to you; if you do not have your own vehicle, then a vehicle can be arranged at an extra cost which is not included in the package. One needs to pay upfront depending on the number of persons sharing the vehicle
07:00 PM - reach Bhandardara guesthouse, get fresh, have tea and snacks followed by BBQ and dinner
11:30 PM - go to sleep in your respective dormitory rooms and tents as per allocation
07:00 AM - wake up call, get fresh, have breakfast, go for a walk at bhandardara Dam
11:00 AM - After relaxing for some time, you can start your return journey to Mumbai or Pune and bid adieu to Bhandardara.
Night stay in dormitory rooms/tents placed in shaded area.
1 evening snack and tea, unlimited starters (veg and non-veg, both), 1 dinner (veg, non-veg and Jain), 1 lunch and 1 breakfast
BBQ (veg/non-veg)
Guide expertise charges.
All kinds of extra meals/soft drinks ordered
Insurance, tips, porters, bottled mineral water, aerated drinks, etc
Any kind of personal expenses
Any kind of cost which is not mentioned in the inclusions above
All expenses incurred due to unforeseen and unavoidable circumstances like road blocks, bad weather, etc.
100% amount to be paid in advance to book the trip.
If the booking is cancelled 10 days or before the event date, then 50% of the booking amount will be refunded.
If the booking is cancelled 5 days before the event date then no refunds will be given.
Payment once done is non refundable
Group leader/tour guide's decision will be final, and no argument will be entertained
Visionesta Events reserves the right to change/deviate/cancel the plan without any prior notice. After online payment, participant will need to fill up the mandatory disclaimer form with accurate details, else will be asked to refill by the event host
Please do not cause delay and cause inconvenience for others and impact the schedule
Those below the age of 18 must take the consent of the parents to participate
Participants will be notified in prior when itinerary is modified/event gets cancelled due to any unforeseen circumstances
If there is any unexpected changes in weather during the event, organizer has the rights to withdraw/retreat
Participants should pay for the expenses that's not mentioned in the expenses
Event schedule may delay or advance due to unforeseen conditions so timings haven't been mentioned except in the event start and end time
Please do not litter any plastic (biscuit pack covers, candy wrappers, etc); the organizers commit to keep the events clean
Participants should co-ordinate, be disciplined and align together as a team during the event
Please do not expect luxury facilities and appreciate being co-operative with fellow ramblers
Though the organizers assure safety as a top priority, they are not responsible for any severe injuries or fatal events
Participants' safety is the prime concern for them and will not compromise for the same
Visionesta Events is not responsible for any baggage or personal belonging loss/damage and participants are responsible for the same.