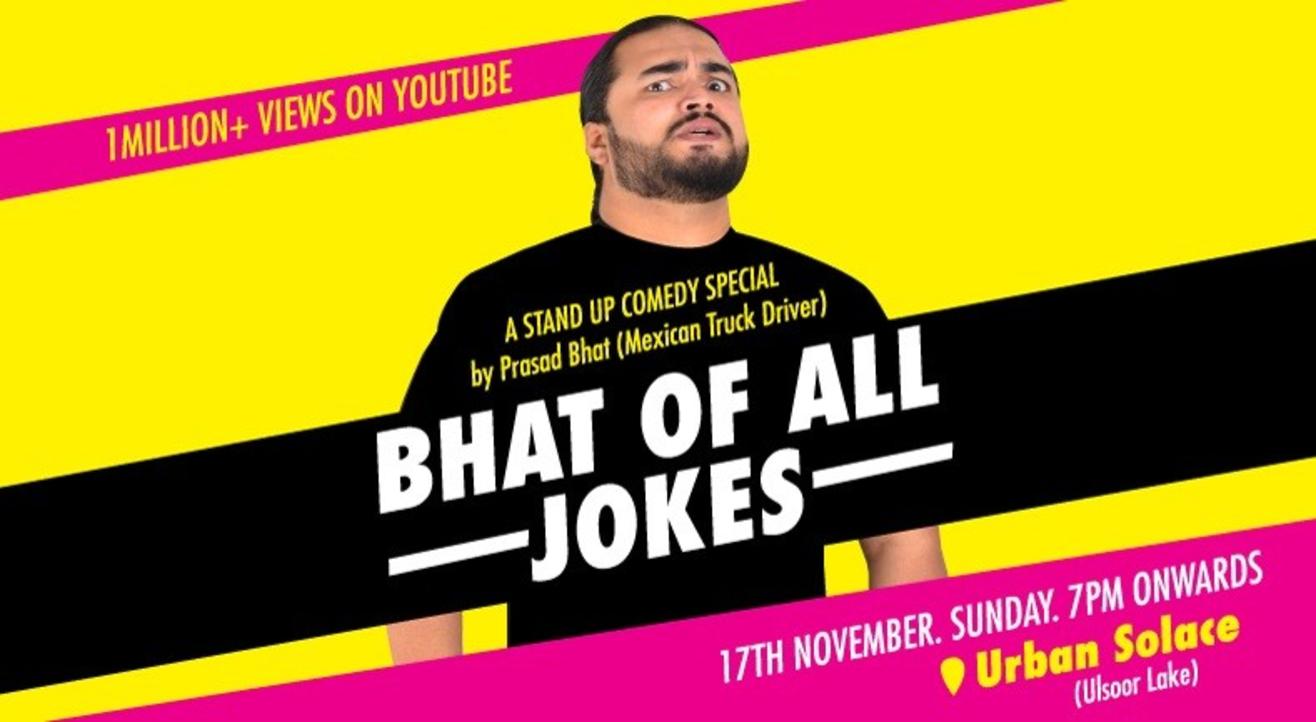 Comedy
Bhat of All Jokes' – A Standup Comedy Special by Prasad Bhat
About
Rib-ticklers comedy presents 'Bhat of All Jokes' – A Standup Comedy Special by Prasad Bhat. Prasad is the latest internet comedy sensation, with his videos going viral on YouTube within days of its release. He is also the man behind the viral artworks of Graphicurry.
Come join him for a night of non-stop laughs and hilarity.
Artist bio:
A caricature artist in India is mostly imagined to be the loser who never got a real job. Well, what if that was partly true? Except, it takes much more than a normal person to deal with the kind of erratic client requests a caricature artist gets! Meet me for my standup comedy set and find out how despite of a society-disapproved career, managed to get married and have a baby. Now what's the future of that child, is a questionable matter!
The night will be hosted by the hilarious Mujahid Shaik.