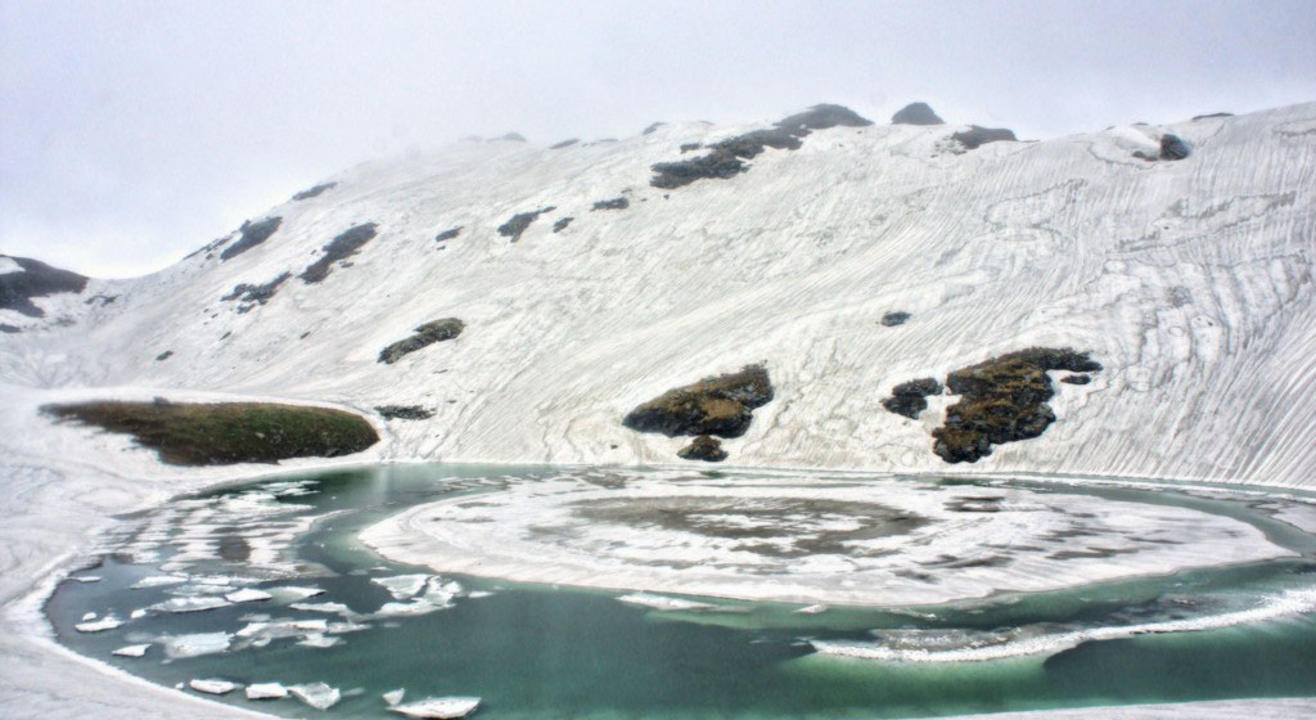 Trek
Bhrigu Lake | Kailashrath Treks
About
Day 1: Reporting at Rumsu base camp and Acclimatization walk.
Get down at Patlikuhal(20 kms after kullu and 20 kms before Manali). Transport options are readily available from Patlikuhal to Rumsu camp.
All the participants should report at Rumsu base camp by 8 AM and will undergo registration process. Freshening up and breakfast will happen at the base camp. Post breakfast we will go for an acclimatization walk.
Lunch at 1 PM. Post lunch orientation. Orientation will cover all the general instructions that could be helpful for the trek like backpacking, marching technique and medical awareness. Post snacks we will have an ice breaking session.
Overnight stay at Rumsu base camp.
Day 2: Drive to Gulaba and trek to Rohlikohli.
After morning breakfast we will start with a beautiful jeep ride to Gulaba. The trek commences from Gulaba towards Rohlikohli camp site. The 5 to 6 hours ascend till Rohlikohli is moderate. There are two streams on the route towards the camp site (Chor Nallah and Kohli Nallah). Rohli Kohli is a beautiful campsite and offers amazing views of Solang Valley. Overnight camp at Rohli Kohli.
Day 3: Trek to Bhrigu Lake
Trek commences early in the morning by 7 am after breakfast, for Bhrigu Lake. It takes around 4 hours to reach to Bhrigu Lake. Packed lunch will be done at Bhrigu Lake. Care should be taken that no littering happens over here. As per the myths, Rishi Bhrigu meditated here and used to take bath in the holy water. We will then start for the descend to Rohlikohli camp site. Overnight stay in tents at Rohlikohli campsite.
Day 4: Descend to Gulaba and Departure from Manali
We will start with descend this morning for Gulaba. The descent is easy and takes around 3-4 hours. Ride to Manali and departure.
Things to carry
Trekking shoes: Carry trekking shoes good grip and ankle support. Do not carry sports shoes.
Three layers of warm clothes: Carry two or three-layer jackets, fleece jackets and a padded jacket.
Two/Three trek pants: Carry light cotton trek pants. Denim/jeans and shorts are not suitable for trekking.
Three t-shirts (collared/dri-fit): Full sleeved t-shirts that prevent sun burns on the neck and arms. Carry one or two dri-fit t-shirts.
Thermals: Carry thermals (top and bottom).
Sunglasses: Sunglasses are mandatory. There will be lot of snow on the trek and can cause snow blindness.
Cap: At high altitude, the sun is extra harsh so carry a cap to protect yourself.
Water proof hand gloves: Carry water proof gloves and avoid woollen gloves as they will get wet if you touch snow.
Socks (3-4 pairs) and a pair of woollen socks: Apart from two sports socks, you can take a pair of woollen socks for the night.
Headlamp/LED torch: Mandatory
Raincoat/Ponchos: At high altitudes, snowfall and rain are quite common and it's mandatory to carry a poncho so that you don't get wet. The trek will continue as planned even during rainfall. Your poncho should protect you rain. Carry a backpack cover for extra protection from rain for your belongings.
Daypack (20 litres): You will need this to carry water bottles, lunch box and personal medical kit in case you decide to offload your backpack.
Lunch box and water bottle: Every participant should have their personal lunch box and good water bottle.