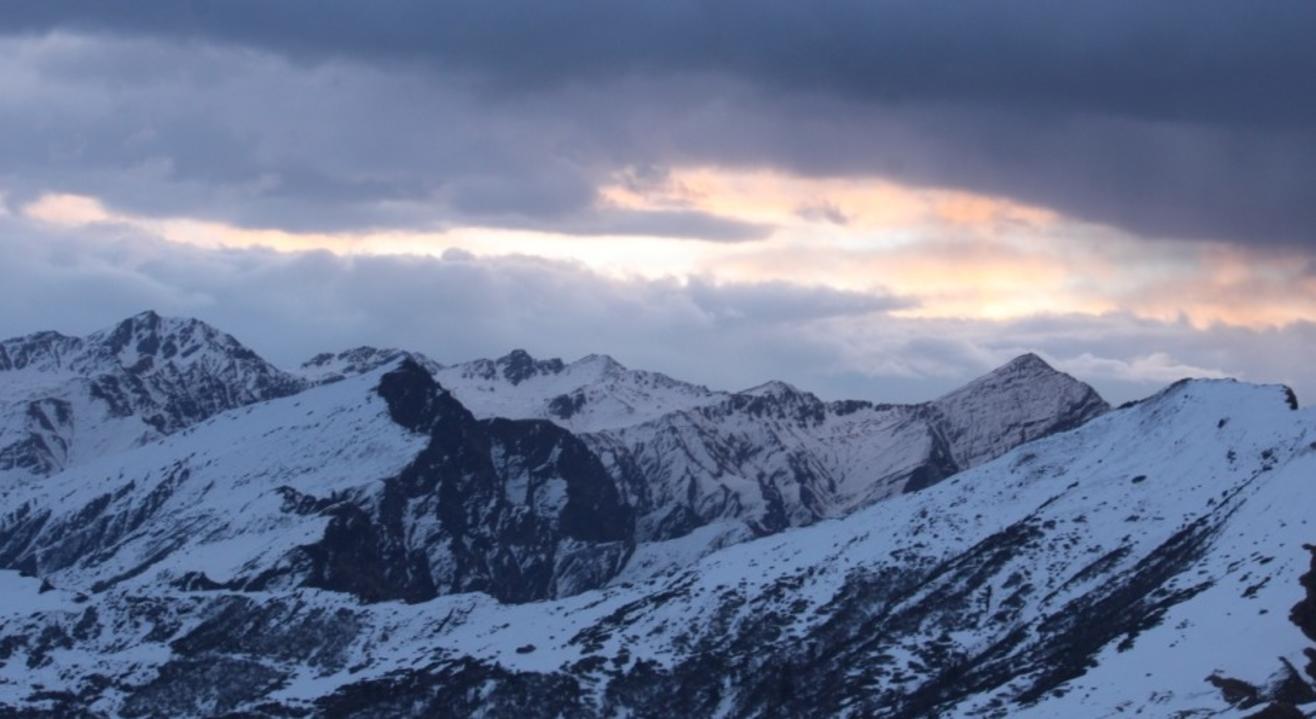 Trek
Bhrigu Lake Trek | Safarnama
About
Bhrigu Lake Trek is surrounded by the high altitude glacial lakes, located in Kullu Valley in the eastern side of the famous Rohtang pass, Himanchal Pradesh. One of the Best Treks in Himanchal Pradesh, presents a panoramic view of the seven sisiter peaks, Pir Panjal ranges, Deo tibba and Hanuman tibba.
During Bhrigu lake trekking in Himanchal Himalaya, trekkers get an opportunity to capture the spectacular natural beauty, lush meadows and the snowy peaks. All throughout your journey on this trekking trail, your shutter will be hectic with beautiful views of the rising sun from between the snow-capped mountains.
For those who want to explore easy trail of Bhrigu Lake Trek, May to October is the best season. Nestled at an altitude of 14,000 feet, Bhrigu Lake Trek is perhaps the best for enjoying an easy trail in Himanachal Himalayas.
Itinerary:
Day 1: From Manali drive to Gulaba and trek to Gulaba Meadows and then to Rola Khuli
Altitude: 8,500 ft. to 12,500 ft.
Drive to Gulaba: 22 kms.
Time Taken: One and half hours
Trek to Gulaba Meadows: 7 kms
Time Taken:3 hrs
We rendezvous at Manali and start our journeys in vehicles for Gulaba. We take TATA Sumo, Force Trax or any other vehicle of the type. The Bhrigu lake trek journey is absolutely stunning. One drives through the valleys and mountains of pines. The roads zig-zag all along, hence keep a motion sickness pill handy, just in case.
On reaching Gulaba we start trekking for Rola khuli. We trek through scenic meadows to reach an altitude of 12,500 ft. There are pathways and stone ways throughout the journey to Bhrigu lake. This makes the trek fairly easy. Upon reaching the Rola Khulli Base camp, relax and feast on some sumptuous meal and brace for the next day. We stay the night in tents.
Day 2: Rola Khuli to Bhrigu Lake to Pandu Ropa
Altitude: 14,000 ft
Distance: 10 kms.
Time: 8 hrs.
Good Morning! Feast on some sumptuous breakfast, make sure to reload on the fluids and keep their constant supply. We leave for the lake today. This cusp of natural beauty in the lap of Himalayan meadows is a sight of wonders for any trekker. The routes are easy and the weather is very pleasant. Cool breezes gently tickle you as you enjoy the mesmerizing beauty of the Solang valley and Manali. One encounters steep inclines at few places.
Day 3: Pandu Ropa to Vashishth to Manali
General descend
Altitude: Manali: 6,700 ft. Vashisht: 6,900 ft.
Time Taken: 7hrs
Distance: 8 kms
On the final day we head back to Manali from bhrigu lake trek mainly by trekking. The route is long and hard on the legs, considering how the constant descend impacts the feet and thighs and knees. We are to trek till Vashisht and stop by the Lord Rama and Lord Vashishtha Temples en route. The hot springs and these temples are a luxury to relish. We then proceed in vehicles till Manali. We are scheduled to reach Manali by the evening. From there one can head back home or stay the night.