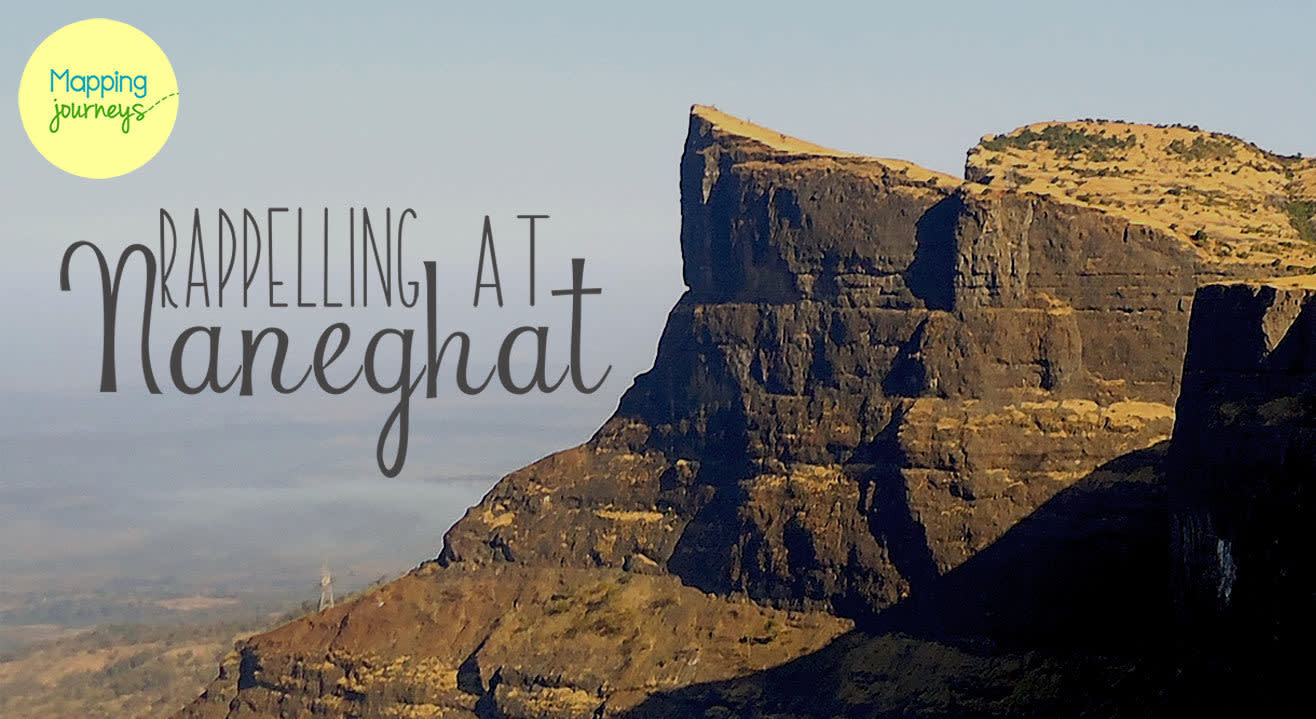 Trek
Big Naneghat Rappelling & Traverse
April 8 - 9 | 10:30PM - 9PM
About
What is Rappelling?
A descent from a height, such as a cliff or wall, in which one slides down an anchored rope and applies friction to control one's speed by means of a specialized device.
I am a first timer, can i tag along as well?
YES!
Scared already?
Follow the link for the most commonly asked questions regarding this event which will help in keeping the fear levels down.
About the place:
Situated at an height of 2750ft, Naneghat lies in the Western Ghats range near Junnar. The highest point of Naneghat is famously known as Nanacha Angtha. The top offers spectacular views of the neighbouring mountains.
This April we make you rappel down 350ft from the pinnacle and then traverse a cliff of 900ft.
Day 1 (Saturday) - The long ride begins!
Meeting Point : 10:30 pm, Pritam hotel, Dadar.

Pick Up Points :
11:00 pm - Teen hath naka - Thane.

Day 2 (Sunday) - Rappel all the way!
03.30 am: Reach Naneghat.
The caves at Naneghat are famous among travellers as a place to spend the night. Our stop for the night will be these caves. YES! You get to stay in these ancient caves. The biggest one can easily accommodate 50 people.

The wake up call will be just before the sunrise, after which breakfast and tea will be served.
The day ahead will be spent rappelling and traversing, followed by lunch.
04:30 pm : Return Journey to Mumbai.
09:00 pm : Reach Mumbai tentatively.

Transportation from Mumbai to Mumbai
Rappelling
Traversing
Equipments Rental
Sleeping Bags.
Meals: Breakfast,Lunch,Evening Tea
Mapping Journeys traveler

Meals during travel.
Personal expenses
Insurance of any kind
Medical hospitalization, evacuation and related expenses
Any item not covered under "inclusions"

Venue
Pritam Hotel, Dadar
Dharamputra, Survey No. 32, Pritam Estate, Dadar T. T, Mumbai, Maharashtra 400014