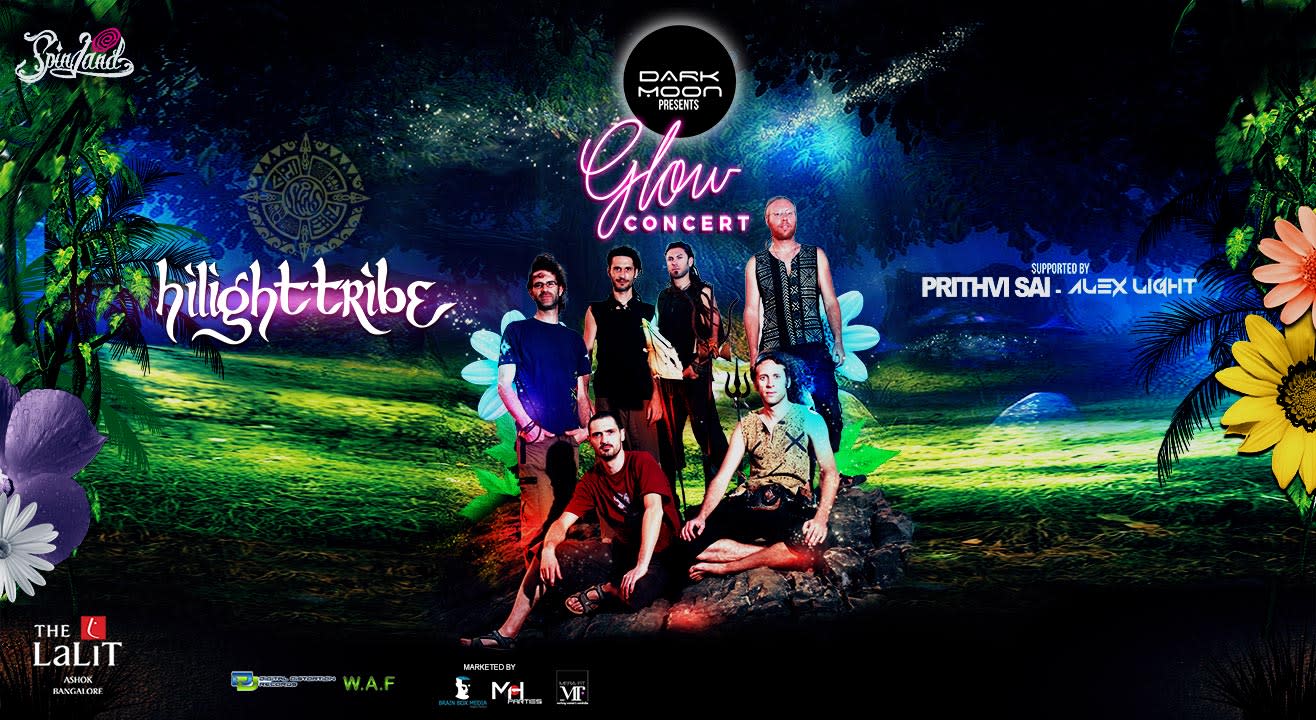 Parties
Biggest Glow Party, 2019 | Bangalore
The Lalit Ashok, Bangalore
About
DARK MOON presents the Biggest Glow Party 2019 in Hyderabad with one of the top International Music band 'HILIGHT TRIBE'.
" Imagine the Serene Darkness, Radiant Lights and Brain Blocking Music, that's what a Glow Party is all about".
Wanna glow up then show up to the craziest night ever and witness the whole band of HILIGHT TRIBE performing Live.
Grégory Ruzé
Laurent Didier
Ludovic Pélissier
Mathias Duroy
Richard Perès
Sébastien Garcia
Hilight Tribe is a trance-outfit linking modern culture with ethnic sounds.The Hilight Tribe, five musicians and one sound doctor at the mixing desk, play a live performance for the dancefloors of the 3rd millenium. Digeridoo, Djembe, Guitar, Congas, Drumset or Bass , among others, come in synchronization with the Drum kick. Travelling the world is part of the deal, that's how the band finds its happinness, inspirations and way of life!
Venue
The Lalit Ashok, Bangalore
Kumara Krupa High Grounds, Next to CM Guest House, Kumara Park East, Sheshadripuram, Bengaluru, Karnataka 560001
GET DIRECTIONS