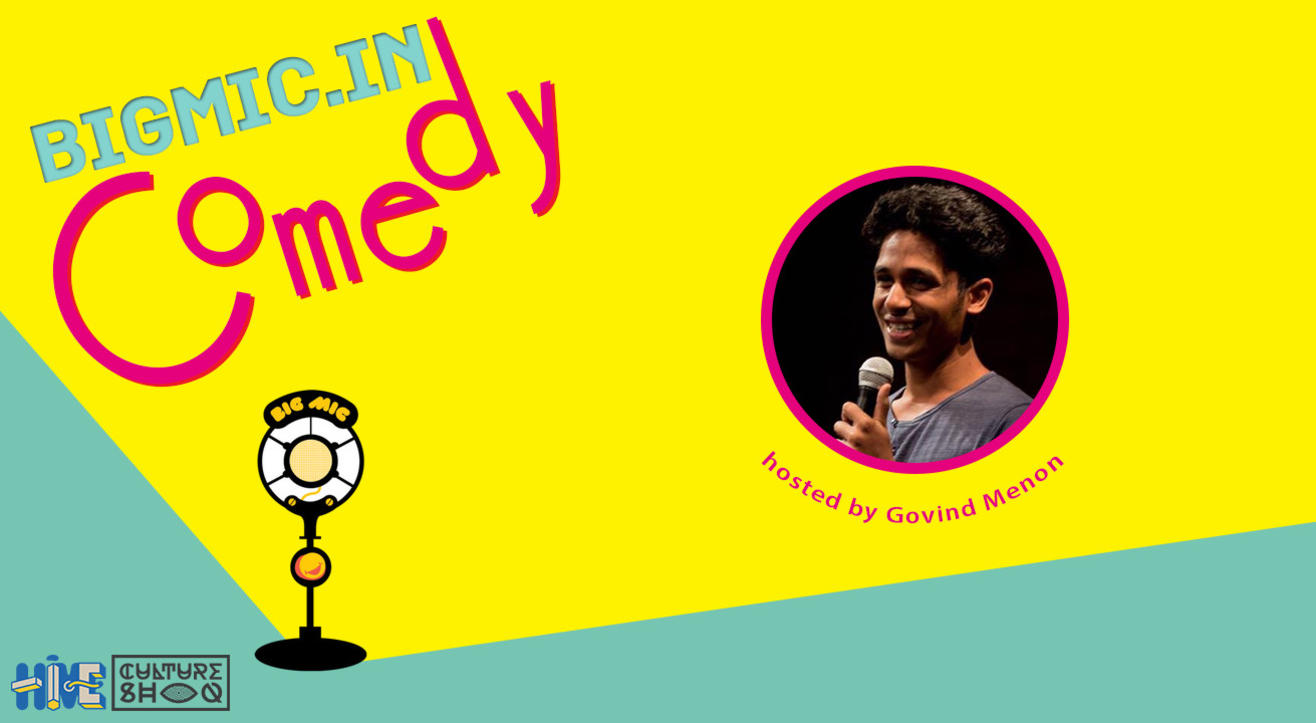 Comedy
BIGMIC.in Comedy Open Mic hosted by Govind Menon
About
Celebrating 8 years running as Indias longest running #openmic for #standupcomedy. We're back with your favourite weekly BIGMIC dose of raw unfiltered comedy. This week's open mic at #hiveatlinkingroad is hosted by Govind Menon and we have surprise guests that stop by to do spots.
Performers head to bigmic.in to register as an artist and choose the event you want to participate in
Artist
Govind Menon
Like most stand-up artists had a troubled childhood. Growing up on the mean streets of Mira Road, the only thing he had going for him was his curly hair. Having recently hit puberty, not much has changed except that instead of his diary. Popularly known as poor man's Kanan Gill, he is now realizing that most poor people do not know Kanan. So, he is making a serious effort to actually be funny. You are invited to see the progress for yourself.
Venue
The Cuckoo Cafe, Mumbai
First floor, above The Cuckoo Club Black Box Theatre | 5AA, Pali Hill Road, Next to Candies, Bandra West, Mumbai, India 400050