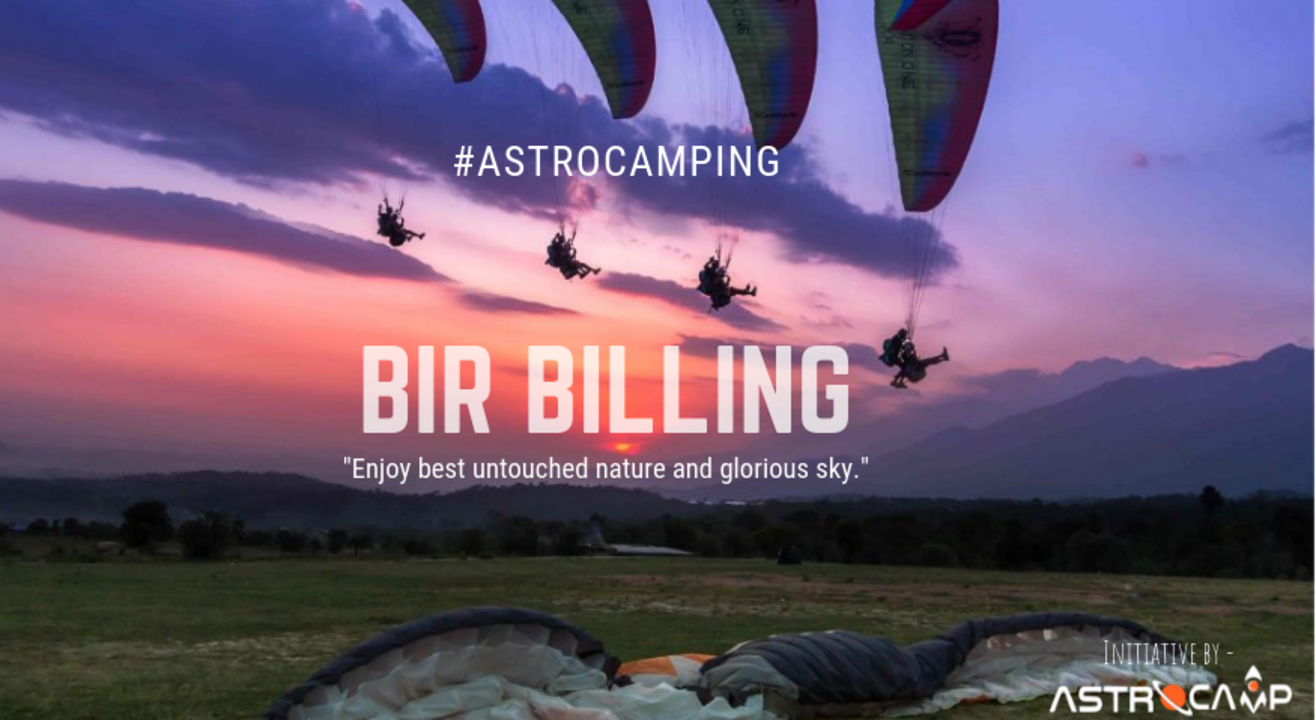 Tour
Escape to Bir Billing
Paragliding Landing Site Bir Billing
About
Bir is a village located in the west of Joginder Nagar Valley in the state of Himachal Pradesh in northern India. Bir is a noted centre for ecotourism, spiritual studies, and meditation.
INCLUSIONS
Accommodation and meals
Guided trek alongside the river bed
Visit to the famous picturesque spots
music party and Bonfire
A thrilling night sky experience
Moon/planets/galaxies/meteor shower watch
Virtual Sky Tour
Astronomy games and team building activities
Cosmic Meditation
Nature walk
Highlights:
Contact us for a detailed or customized itinerary for Bir billing paragliding, adventure activities like waterfall repelling and various Treks
We expertise in astronomy activities such as telescopic watch,astrophotography, light/ghost painting etc*
Expert Night Sky sessions available on special request
Apply coupon ASTROCAMP and get 10% instant Discount on each ticket.
Venue
Paragliding Landing Site Bir Billing
Bir Colouny Rd, Suja, Himachal Pradesh 176077
GET DIRECTIONS