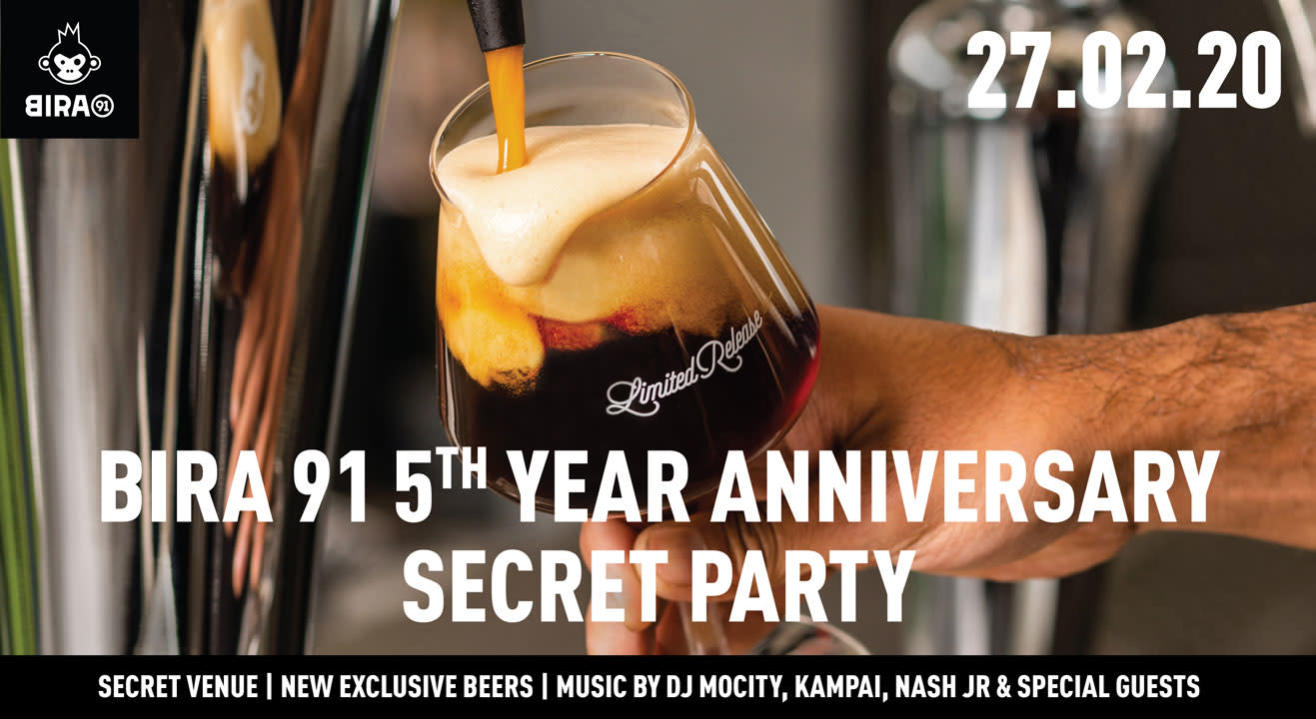 Experiences
Bira 91, 5th Year Anniversary Secret Party
About
From starting out in one hipster neighbourhood in New Delhi to pouring across 10 countries & 400 cities around the world, we've truly come a long long way.
On our 5-year anniversary, we invite YOU to kickstart the celebrations with us! We're hosting a secret party in Bengaluru. What can you expect, you ask?
Excusive new brews from our state-of-the-art microbrewery in Mysuru.
Tunes from DJ MoCity, Kampai, Nash Jr (and some special guests!)
Lip-smacking grub
And lots more
There are limited invites to this party. So RSVP now to book your spot.
See you there!