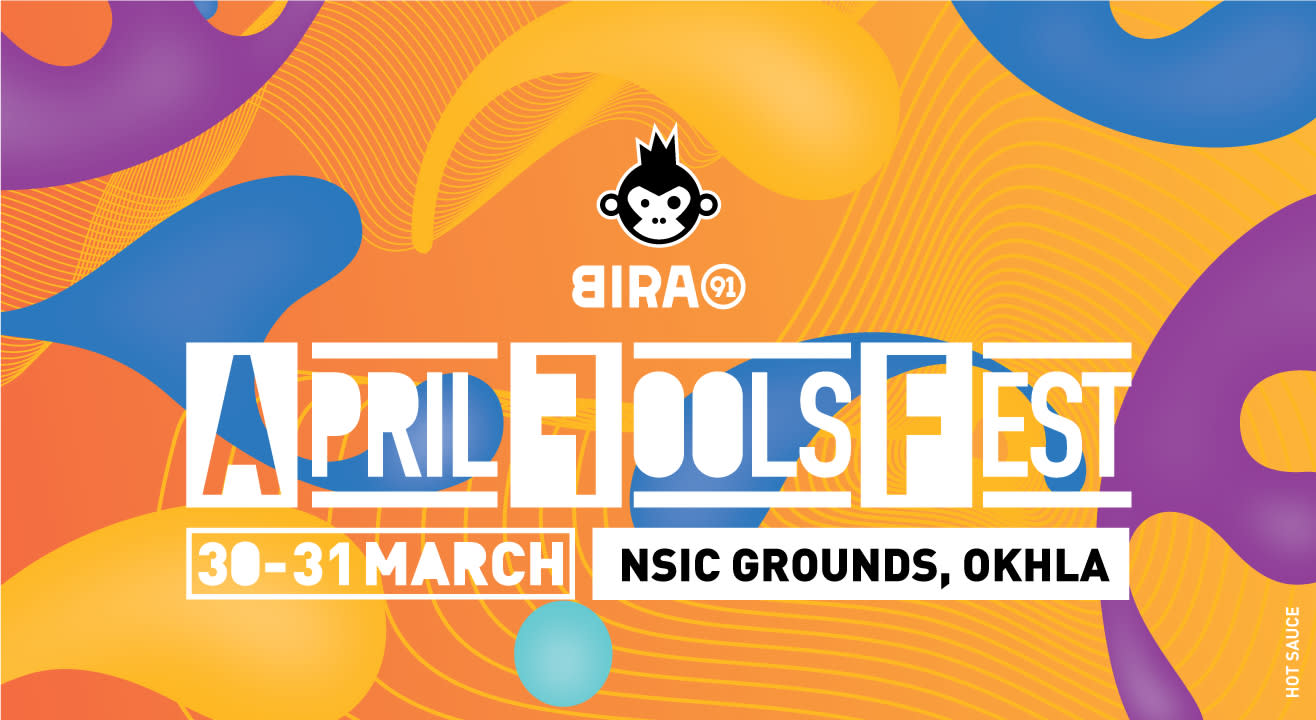 Experiences
Bira 91 April Fool's Fest
Enjoy 2 days of music, art, theatre and comedy with an assortment of delicious food in one hand, and a chilled beer in the other.
Bira 91 April Fools' Festival is back with its second edition! Bring in the summer with an explosive celebration of culture, theatre, music, comedy and art.


Get yourself and your squad to #AFF2019 for a whole new level of experience with numerous surprising activities. A line-up of some amazing live performances, great music and the best comedy acts. Additionally, this year you're sure to be spoiled for choice when it comes to the best food you can get in Delhi.
The amazing line-up of artists include:
MUSIC
Naezy, one of the pioneers of Mumbai rap scene will present his everyday life stories with his multi-syllabic rhymes.
Madstarbase duo will bring the freshest, most fierce mixes and remixes.
Monica Dogra, who is an American musician and actress, will entice you with her pop collection.
DJ MoCity returns, fuelled with the passion for authentic music, to showcase his talent again, live.
DJ Ishani, the first lady from the Indian hip-hop scene, will set fire to the stage with her eclectic tunes.
Rolls Roy's will gear you up for an unforgettable act. Sumit Roy, along with his band, will take it up a notch by fusing the elegant flair of jazz with the raw, unfiltered energy of hip-hop.

COMEDY
Rohan Joshi - Columnist, comic and cat lover, pretty boy Rohan Joshi is one of Indian comedy's most wanted faces. Catch comedy OG Joshi at #AFF2019!
Kaneez Surka - Improviser, comedy actor, sketch artist and stand-up comedian. She is India's first female improviser and you don't want to miss her hilarious stand-up act.
Nishant Suri - An engineer-turned-banker-turned-wedding photographer-turned-standup comedian to finally winning Comicstaan 2018, Nishant might not know what to do in life but he clearly knows how to make you laugh.
Rahul Dua - Making a name for himself with his jokes on life, family, and Batraji and the bees, he is no stranger to comedy or fame. Catch him live at #AFF2019.
Prashasti Singh - This young comedian very quickly realised that Excel spreadsheets didn't laugh at her jokes but people did. Her unfiltered and honest take on relationships and mansplaining makes her a crowd favourite.
Offers on tickets
What is even more exciting than a Bira festival? When there are offers on tickets! Here's what you can get if you buy a ticket to Bira 91 April Fools' Fest 2019:


2 Days Ticket: Inclusive of 2 free Bira 91 beers
2 Days - Group of 3 Ticket: Buy 1 ticket & get 6 Bira 91 beers

2 Days - Group of 5 Ticket: Buy 1 ticket & get 10 Bira 91 beers

The Fool Experience (Both days): Inclusive of 5 Bira 91 beers and Bira 91 Merchandise
Check out what went down last year:
Subscribe to receive our newsletter!
Find the best experiences happening out there in your city or enjoy handpicked content while sitting comfortably at home. Paytm Insider is your go-to place to figure out what to do today!